A quartet of U.S. Representatives with districts along the U.S.-Mexico border in Texas picked up a win on Friday after U.S. Census officials agreed to a meeting where they will speak with the lawmakers about the alleged undercounting of border communities during the 2020 Census.
In a letter signed by Democratic Representatives Henry Cuellar, Vicente Gonzalez, Veronica Escobar, and Filemon Vela to the Director of the United States Census Bureau Robert Santos, the lawmakers stated that undercounting could cost Texas an estimated $247 million in federal Medicaid reimbursements for 2021.
Along with the Medicaid loss, the lawmakers argued that the state could be impacted for the "next decade" as the state would receive less federal funding for things like infrastructure, health care, and children's programs.
"Populations along the U.S.- Mexico border region are particularly difficult to reach, especially Hispanic families living in isolated rural colonias," the lawmakers wrote in the letter, obtained by the Rio Grande Guardian. "Therefore, we request a meeting with you to discuss this issue further. Thank you for taking the time to consider our concerns. We look forward to your response."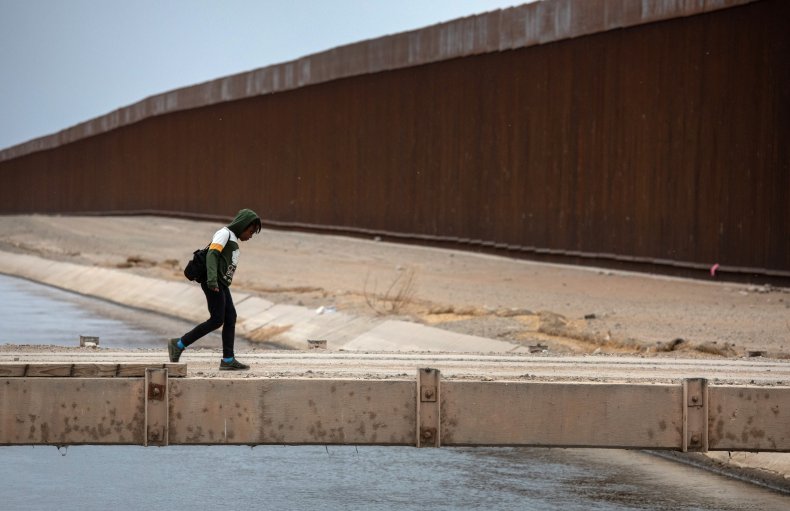 Vela's office confirmed to Border Report that the representatives will likely meet with Census officials during the week of January 31 through February 4 but said that "they still have to work out the details." A Census spokesperson told the outlet they were "look(ing) forward to continued communications on this matter."
According to the latest data gathered by the Census Bureau, between 2010 and 2020 the state's population grew by roughly 4 million people, jumping from 25.1 million to 29.1 million—a 16 percent increase.
The Texas Tribune reported that the population of non-Hispanic white Texans fell from 45 percent of the state's population in 2010 to 39.8 percent of its population in 2020. Separately, the number of Hispanic Texans grew to 39.3 percent.
Each of the districts represented by the four members of Congress signed on to the letter boast majority Hispanic populations. Democrats have argued that Texas congressional redistricting, which is done based on census population fluctuations and was carried out by the state's Republican legislature, disempowered the votes of communities of color, with one federal lawsuit being filed against the state.
"The census has long struggled to count communities of color—especially Black and Latino communities," the lawmakers wrote in their letter. "The border colonias were among some of the most undercounted regions in the 2010 census and there are concerns the 2020 census undercount could be similarly large. However, it is important that we work to resolve this issue."