Alleged 'Butt Injection' Killer to Serve One Year After Guilty Plea
An unlicensed medical practitioner accused of killing a woman with a fatal "butt injection" will serve one year behind bars after pleading guilty, according to reports.
Donna Francis, 39, allegedly administered a fatal "butt lift" procedure to 34-year-old Kelly Mayhew in May 2015. Francis, of Loughton, England, has been described as a "fake plastic surgeon" who allegedly operated a fraudulent medical clinic in Queens, New York. She had formerly worked as a hairdresser and is not thought to have received any medical training.
Mayhew, of Suitland, Maryland, was given an injection of silicone by Francis before quickly experiencing difficulty breathing and collapsing a short time later. Mayhew's mother, who had accompanied her to the unlicensed clinic, attempted to revive her before an ambulance arrived at the scene. She was then taken to a hospital, where she was pronounced dead.
Medical examiners determined that Mayhew had died from an embolism caused by silicone entering her blood stream.
Francis apparently fled the scene shortly after Mayhew began expressing discomfort, and made her way to England the following day. Francis remained in her home country for the following four years, returning to the U.S. this August after losing a lengthy extradition battle.
Although Francis is not set to be formally sentenced until November 14, the length of her prison sentence has reportedly already been determined.
The terms of the woman's extradition deal apparently do not allow her to be sentenced to more than one year behind bars. She is also specifically prohibited from serving her time at Rikers Island under terms of the deal. After serving her sentence, Francis will be deported back to England.
"In pleading guilty, the defendant has now admitted to causing the death of a young woman who sought a cosmetic procedure at a discount and paid with her life," said Acting Queens District Attorney John Ryan in a statement. "The defendant, who fought extradition, will serve time behind bars as a result of her actions."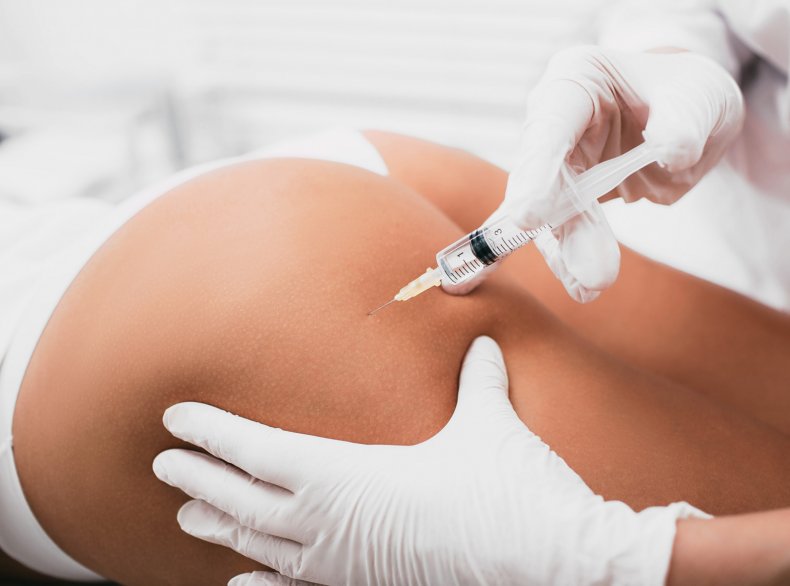 Authorities say Francis was operating her fake clinic out of a Queens basement, where victims would regularly visit in hopes of scoring low cost cosmetic procedures.
"The defendant is alleged to have set up a temporary medical practice in the basement of a Far Rockaway home with a massage table and silicone gel purchased from eBay," said Ryan.
Mayhew is thought to have been a repeat customer, having died on her second visit.
Silicone is not medically approved for direct injection due to the extreme risks involved. Fraudulent cosmetic clinics and fake doctors frequently inject the substance, or industrial products containing it, regardless of the harm caused to customers who believe they are receiving a bargain-cost cosmetic product. Once injected, it can easily migrate to other areas of the body and cause serious damage including death by heart attack, stroke or embolism.