Alleged Dog Fighting Ring Busted, 11 People Arrested Also Face Drug Charges
Federal authorities have arrested 11 individuals from Alabama and Georgia who had allegedly arranged a dogfighting ring and a conspiracy to distribute mass amounts of cocaine.
The individuals now face 136 criminal counts including alleged conspiracy, possession, distribution and the intent to distribute drugs, as well as alleged violations of the dogfighting prohibitions contained in the federal Animal Welfare Act of 1966, a federal law regulating the handling of animals.
The federal indictment alleges that between May 2019 and February 2020, 10 of the accused conspired to obtain and distribute five kilograms or more of cocaine, an amount equalling roughly 11 pounds.
It further alleges that during the same time period, five of the accused conspired to sponsor and exhibit dogs in a dog fight as well as to possess, train, transport, deliver and receive dogs for future fights.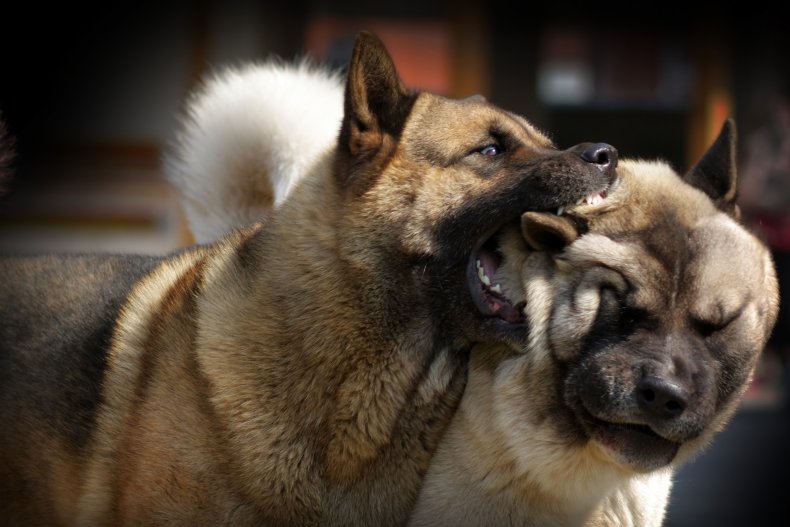 The arrestees include Shaquille Bentley, 26, of Roberta, Georgia; Jason Carter, 38, of Phoenix City, Alabama; Lekey Davis, 45, of Talbotton, Georgia; Bryanna Holmes, 24, of Fort Valley, Georgia; Vernon Vegas, 49, of Suwanee, Georgia; Kathy Ann Whitfield, 61, of Columbus, Georgia; Armard Davis, 41, of Fort Valley, Georgia; Jarvis Lockett, 40, of Warner Robins, Georgia; Derrick Owens, 37, of Woodland, Georgia; Christopher Raines, 50, of Talbotton, Georgia; and Rodrick Walton, 40, of Shiloh, Georgia.
The first 10 individuals in the list above now face drug charges. The last five individuals in the list above face dogfighting charges.
"Dogfighting is brutal and illegal; it is particularly troubling when combined with drug trafficking," said Peter D. Leary, Acting U.S. Attorney for the Middle District of Georgia. "We will investigate and prosecute individuals who engage in these criminal acts and seek justice for all of their victims."
This matter is being investigated by the Drug Enforcement Administration and the U.S. Department of Agriculture-Office of Inspector General with assistance from the U.S. Marshals Service, Southeast Regional Fugitive Task Force and local law enforcement agencies, according to the U.S. Department of Justice.
Dogfighting is a bloodsport where dogs who have been bred and trained to fight are placed in a pit to fight until one dog is unable to continue, according to the Human Society of the United States (HSUS). The fights can last one to two hours and the injuries to the animals are often severe and even fatal, killing the dogs hours or even days after the fights.
Illegal gambling and drug sales often take place at dogfighting events. Dogfighting is a felony in all 50 states. The HSUS will pay up to $5,000 for people who provide information to aid the organization in getting dogfighters arrested and convicted.
Newsweek contacted the U.S. Justice Department for comment.