Alleged Ex-Walmart Worker Recalls 'Anti-Union Propaganda' With Creepy Song
A video from an alleged ex-Walmart worker has sparked a conversation about company training videos that teach "anti-union propaganda."
Unionization has been on the rise at large corporations across the United States. Starbucks workers have unionized over 50 stores as of this month, although none had union membership until last year when the first U.S. Starbucks unionized in Buffalo, New York. In April, Amazon warehouse workers in Staten Island, New York voted for the company's first-ever union.
In the first half of Fiscal Year 2022, petitions for union membership increased 57 percent from last year, according to the National Labor Relations Board. Public approval of labor unions hit 68 percent in 2021, its highest level since 1965, a Gallup poll showed.
The video creator who claimed to be a former Walmart employee posted under the username @eyedocontiktok. His profile indicated that he is now an eye doctor living in Oklahoma.
"Younger me watching the anti-union propaganda video when being hired at Walmart," he captioned the clip, which has garnered over 500,000 views this week. The footage showed him seated in a sterile training room, looking spooked and peering over his shoulder twice.
The soundtrack to this was a portion of Welcome to Duloc, a song from the 2001 film Shrek. The song greets visitors arriving at the fictional city-state of Duloc, which attempts to appear perfect while citizens live under a strict dictatorship.
"Welcome to Duloc, such a perfect town, here we have some rules, let us lay them down," chimed the lyrics excerpted in the video.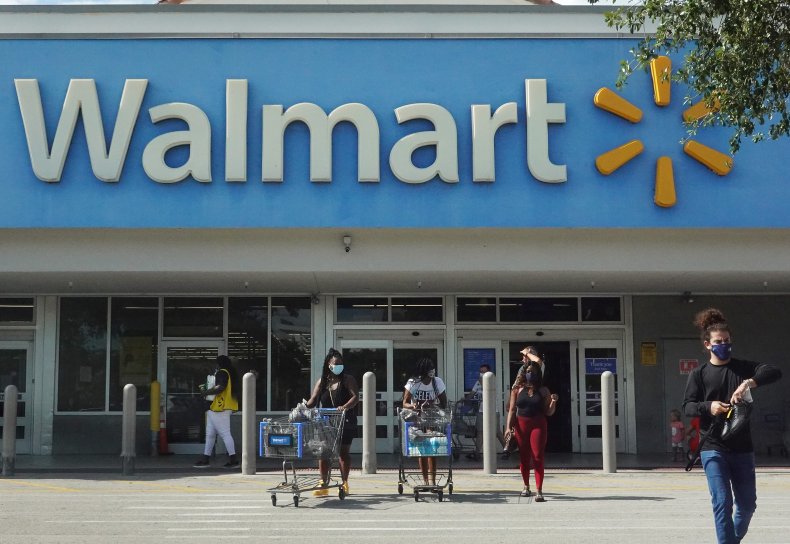 The following lyrics, which are cut off in the clip, detail laws including "don't make waves" and "stay in line."
In the alleged ex-Walmart worker's caption, he added, "Seriously it's soooo transparent."
Walmart has employed surveillance technology to monitor its workers during union battles. Leaked internal documents from Walmart included methods for monitoring employee activity and conversations about union activism, Newsweek reported last year.
The TikTok video's comments section brimmed with stories from viewers who said they had been fed "propaganda" by their own employers.
"Macy's showed us a video that acted like a guy in an overcoat in the parking lot was gonna be like 'Hey kid, wanna join a union?'" one viewer said.
"Little Caesars says, 'We're not anti-union, we're pro-employee,'" another added.
A third viewer commented, "Same but at Whole Foods. Then I got into healthcare and oh boy do they like firing our union reps."
Newsweek reached out to @eyedocontiktok and Walmart for comment.