A Twitter post from an alleged employee of a popular national retailer is turning heads.
The tweet was posted Wednesday afternoon by a woman who said she is an employee for an H&M store at New York City's World Trade Center Oculus – an area that houses 12 subway lines, the World Trade Center PATH station, and dozens of retailers that serve millions weekly.
The alleged employee, a sales advisor who asked to go by the name of Netroya B., talked to Newsweek about posting a photo and caption describing how a customer allegedly discovered lice on a rack of hoodies.
Depicted in the post's images are some type of insects on multiple articles of clothing.
"They're not closing the store nor are they notifying employees of the problem," she tweeted. "The section was just blocked off."
On Thursday, an H&M spokesperson told Newsweek that the company is dealing with the situation: "We take customer and employee safety extremely seriously. Out of an abundance of caution, we closed the store in question in order to investigate fully."
Netroya was actually the employee who was first told of the alleged insect encounter.
"A customer pointed the hoodies out to me and I informed my manager, who then informed my store manager," she said. "As a quick solution, they blocked off the section to await further instructions from someone higher. We thought they would tell us to close but that wasn't the directions given.
"Supposedly pest control was going to be sent to the store. The store didn't close and I still don't think it is. I left because I did not want to work with that going on."
It's the first time Netroya has seen something like this at her store, where she has worked for the past five-and-a-half years.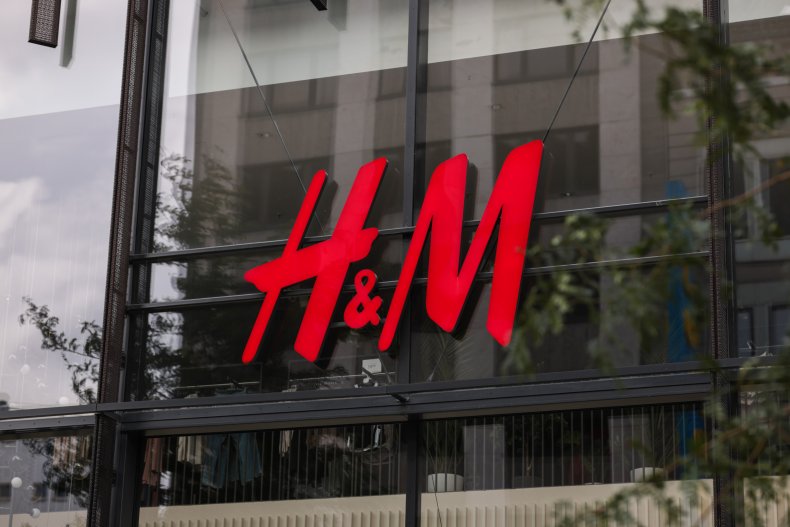 As of this writing Wednesday, the Twitter post has generated 452 likes, 541 retweets, and 361 quote tweets.
Responses to the tweet were as expected, with one Twitter user simply calling it "gross." Another said the insects looked too big to be lice, adding that whatever is on the clothing is disgusting regardless.
"Screaming all the way from Washington over here," a user said when they saw the photo.
Some users told Netroya to be careful or that she could lose her job for publicly speaking out on social media. She replied that she already planned to resign Friday and essentially had nothing to lose.
"In a nutshell, I'm overworked and very underpaid," she told Newsweek. "We're extremely short-staffed and our district managers don't care.
"I love what I do, but I can tell the company is more money-hungry now and it sucks."
Update 12/30/21, 9:10 AM ET: with comment from H&M.