Alleged Iranian Hackers Target U.S. Universities to Steal Intellectual Property, Report Reveals
Throughout the month of August, universities from around the world, including the United States, were targeted by a group of hackers linked to the Iranian government, according to a new report.
The cybersecurity firm Secureworks discovered a campaign targeting university students using 16 domains and more than 300 fake websites and login pages for 76 universities in 14 countries, including Australia, Canada, China, Israel, Japan, Switzerland, Turkey, the United Kingdom and the U.S.
"After entering their credentials into the fake login page, victims were redirected to the legitimate website where they were automatically logged into a valid session or were prompted to enter their credentials again. Numerous spoofed domains referenced the targeted universities' online library systems, indicating the threat actors' intent to gain access to these resources," according to the report.
The researchers said they believed the operation was carried out by some of the same Iranian-linked hackers who were indicted by the Justice Department in March. Nine Iranians were charged with cybertheft on behalf of the Iranian Revolutionary Guard.
The nine individuals, all of whom live in Iran, broke into the computer systems of "144 U.S. universities, 176 universities across 21 foreign countries, 47 domestic and foreign private sector companies, the U.S. Department of Labor, the Federal Energy Regulatory Commission, the State of Hawaii, the State of Indiana, the United Nations, and the United Nations Children's Fund," according to the indictment. The aim of the operation was to steal intellectual property.
"Universities are attractive targets for threat actors interested in obtaining intellectual property. In addition to being more difficult to secure than heavily regulated finance or healthcare organizations, universities are known to develop cutting-edge research and can attract global researchers and students," Friday's report read.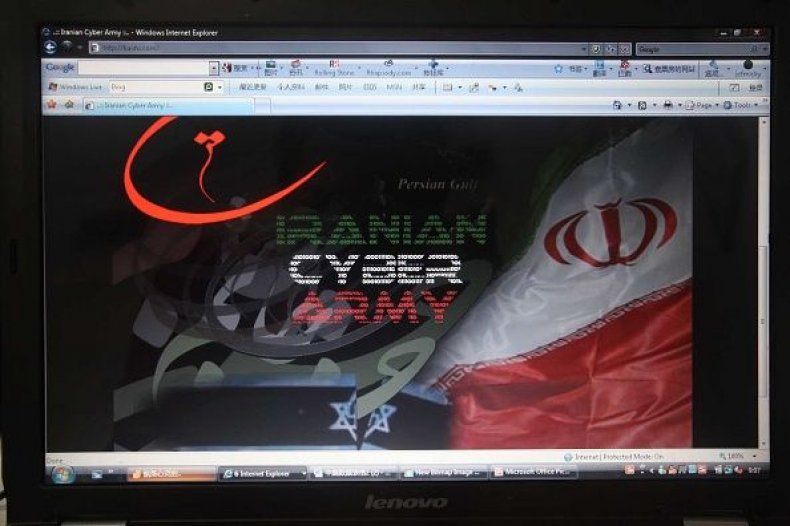 Iran has some of the most skilled hackers in the world, on par with Chinese and Russian hackers.
"The Iranians are increasing in their technological sophistication, and they are good at getting nongovernmental hackers to do what the government wants them to do," Adam Bookbinder, a cybersecurity expert at the law firm Holland & Knight and a former member of the U.S. Attorney's Office's Cybercrime Unit, told Newsweek.
As the U.S. relationship with Iran continues to deteriorate following President Donald Trump's decision to scrap the 2015 Iran nuclear deal, some experts have warned that the threat of cybercrimes from Iranian hackers could increase. Experts in the Pentagon are carefully monitoring internet traffic coming from the country to prepare for nefarious web campaigns.