Alleged ISIS Killer Omar Ameen Arrested in Sacramento, Faces Extradition to Iraq
An Iraqi man alleged to have been a fighter for Al-Qaeda and later an ISIS commander has been arrested in Sacramento, California, having secured entry into the U.S. as a refugee.
Omar Ameen, 45, will be extradited to his home country, where he faces charges relating to the murder of an Iraqi police officer in 2014.
Prosecutors allege that Ameen was a member of Al-Qaeda in Iraq since at least 2004, later changing allegiance to ISIS as the group overran a swath of territory in Iraq and Syria. According to the arrest memo, "It is common knowledge in Rawah, Iraq, that Ameen was a main local figure of [Al-Qaeda in Iraq] and ISIS."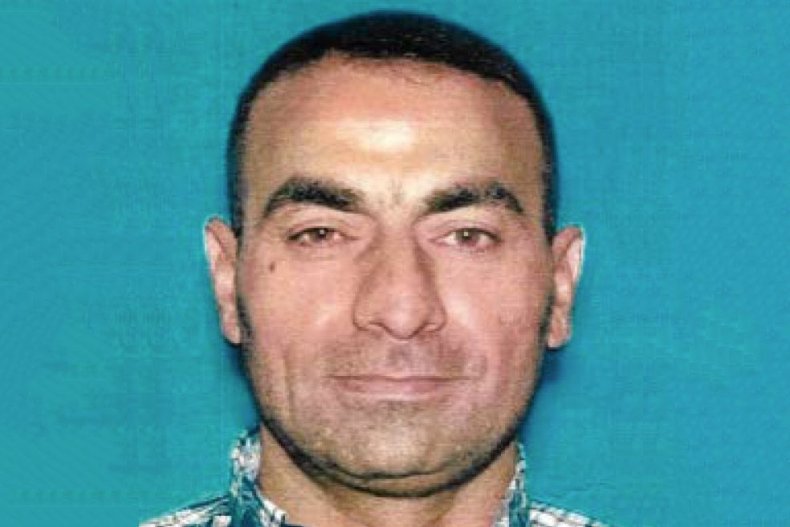 According to court documents, Ameen entered the town of Rawah on the night of June 22, 2014, after it fell to ISIS the day before. Ameen was allegedly part of an ISIS convoy that drove to the house of local police officer Ihsan Abdulhafiz Jasim. On arrival, Ameen and comrades are said to have opened fire, hitting the officer. Ameen fired again as the victim lay on the ground, killing him.
A Twitter post from an ISIS-linked account announced the assassination, declaring that it was the day "to eliminate some rotten heads." The post explained that "the criminal Ihsan [Abdulhafiz] has been eliminated at the hands of the Mujahidin."
Ameen and other members of his family "supported and assisted the installation of Al-Qaeda in Iraq" in Rawah and "participated in various activities in support" of the group and, later, of ISIS, court documents explained. Ameen is said to have performed other tasks for the terror groups, including planting improvised explosive devices, fundraising, kidnapping and robbing supply trucks.
Ameen filed his refugee application from Turkey in April 2012. The murder was committed weeks after Ameen's U.S. refugee application was accepted on June 5, 2014. The process was successful as he hid his links to terror groups and repeatedly swore under oath that he had no contact with any Al-Qaeda or ISIS elements.
Though his Iraqi passport showed no exit from Turkey since 2012, he admitted in interviews that he had returned to Iraq multiple times. His employment history also showed a gap between May and November 2014, when he eventually traveled to the U.S. In this gap, he returned to Iraq and carried out the murder.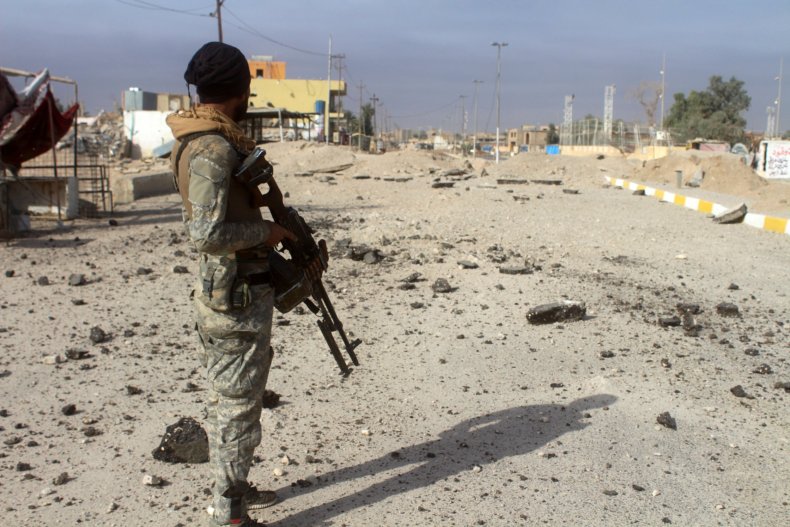 In his application for admission to the U.S., Ameen reportedly painted himself as a victim of repeated violence from anti-American militants. He arrived in the U.S. in November and settled in Sacramento. Authorities said the FBI Joint Terrorism Task Force has been investigating Ameen for visa fraud since 2016.
As ISIS's so-called caliphate has crumbled, the group's remaining fighters have been confined to the desert border between Iraq and Syria. Others, including foreign fighters, have fled to other nations where ISIS has a presence or returned to their countries of origin.
There was a fear that ISIS fighters might slip into the West under the guise of refugees, hidden among the hundreds of thousands who left the Middle East and Africa for Europe and North America since 2015. Though there have been relatively few terrorist incidents attributed to returning fighters, Ameen's case shows how refugee vetting systems can fail even when there is plenty of information about suspects available in their home countries.