Henry Earl Dinkins was granted an early release from prison less than four months before he allegedly kidnapped and killed a 10-year-old girl in Iowa, according to parole documents. According to the Associated Press, Dinkins is a registered sex offender with a history of violent and reckless behavior.
The documents released to the AP on Tuesday reveal the Iowa Board of Parole granted Dinkins parole from a Davenport minimum-security residential facility in March 2020. The board reportedly determined that Dinkins was "able and willing to fulfill the obligations of a law abiding citizen."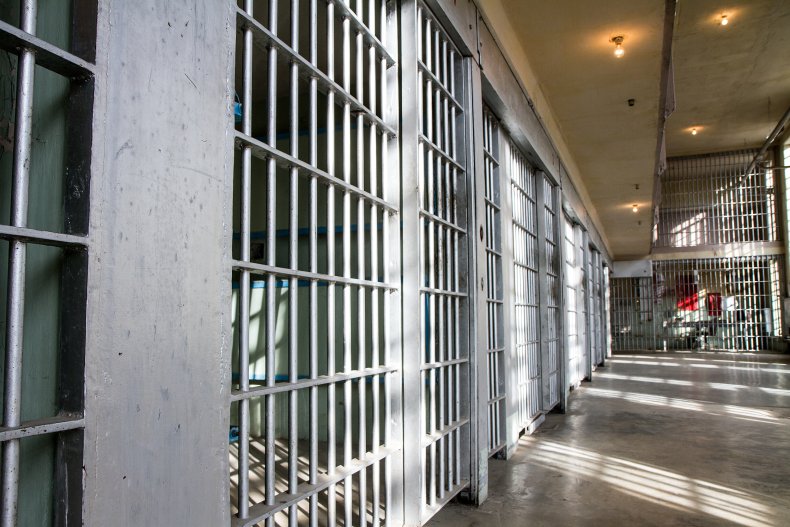 The AP was granted access to the documents under the state's open records law. The news agency reported that the parole order was signed by Helen Miller, the chair of the Iowa Board of Parole. The order said, "There is a reasonable probability that you can be released without detriment to the community or yourself."
That parole order was issued on March 13, 2020. According to information from the Iowa Board of Parole's website, Dinkins' parole became effective on April 6, 2020. In July, Dinkins allegedly kidnapped 10-year-old Breasia Terrell from a Davenport apartment complex, shot and killed her, and then hid her body in rural eastern Iowa. Terrell was the half-sister of Dinkins' son, and investigators said both children were staying the night with him and a girlfriend at an apartment.
Following a search that lasted several months, Terrell's remains were found in a pond in March 2021.
Dinkins, 48, is charged with first-degree murder and kidnapping, each of which carry a possible life term. He is set to be arraigned next month.
Dinkins had been in and out of prison and correctional programs since his first conviction of third-degree sexual abuse of a child when he was 17. Since then, he'd been arrested and cited for numerous charges, including violating sex offender registry requirements, assault while displaying a dangerous weapon, domestic violence, drug possession, theft and eluding, and a murder charge, which was later dropped.
When he was granted his early release in March of last year, Dinkins had been serving time for operating a vehicle while intoxicated (OWI), his fifth arrest for that offense since 2007, according to the AP. Records show a judge sentenced Dinkins to up to five years in prison in October 2019 for the OWI, but a probation officer recommended his early release after he completed a four-month substance abuse treatment program and found full-time employment.
Dinkins was still awaiting trial on felony drug possession charges in Illinois. The AP noted that records indicate he appeared in an Illinois courtroom for a pre-trial conference on July 8, 2020, two days before Terrell went missing.
Newsweek contacted the Iowa Board of Parole for comment, but did not heard back as of press time.