Alleged MS-13 Gang Kingpin Whines About Jail Conditions and Discrimination: 'I'm Suffering... They Call Me El Chapo'
An accused MS-13 kingpin—known as "Reaper"—complained to a judge last week about unbearable jail conditions and the "discrimination" he is subjected to at a New York county prison.
Miguel Angel Corea Diaz, 35, begged Supreme Court justice Patricia Harrington last Tuesday to help ease his "suffering" at Nassau County, Newsday reported. The alleged leader of the notoriously brutal gang complained about not being able to use his phone in jail and being mistaken for another drug trafficking kingpin.
"Discrimination. I'm suffering in this county. They call me 'El Chapo.' Die, scary guy," Corea Diaz said, noting that he had also been inundated with "a lot of death threats" from people outside the jail.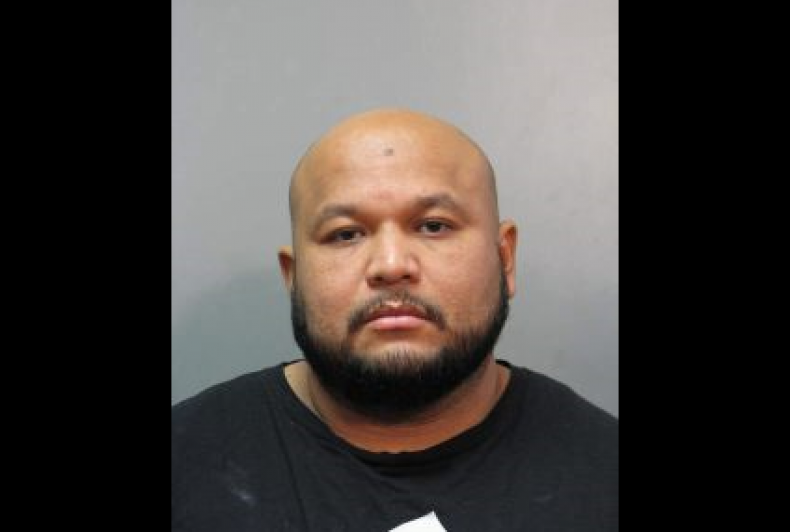 In April, Corea Diaz pleaded not guilty after he was charged with five counts of second-degree conspiracy and three counts of operating as a major drug trafficker. During the trial, the district attorney's office revealed that Corea Diaz reported directly to the gang's head honchos in El Salvador.
Last Tuesday, Corea Diaz claimed that he was just a dedicated father who is unable to speak to his children due to his incarceration conditions.
"I'm a human being, I have a family. I have children. I'm not able to talk to them," he said. "It's about time that I speak to them because when I get deported, I don't know if I'm going to be able to speak to them again."
Scott Gross, Corea Diaz's attorney, told Harrington that his client has been confined to a jail cell for 23 hours a day with restricted phone access, reported WPIX 11. "The conditions have been unbearable," he said.
A sympathetic Harrington said she had no control over the other inmates but promised that she would look into getting the accused more phone time.
Corea Diaz will face 25 years to life in prison if he is convicted of the charges against him.
In June, prosecutors offered Corea Diaz a plea deal of 7 to 21 years. If accepted, he must also waive his right to appeal the conviction. According to a Newsday article published Monday, Miriam Sholder, from the district attorney's office, revealed that plea negotiations were currently ongoing.
Mara Salvatrucha—also known as MS-13—is a notoriously brutal international drug gang that orginated in Los Angeles in the 80s. They have since spread to Canada, Mexico, Central America and other states in the U.S.
The group reportedly boasts 8,000-10,000 members across America and 30,000-50,000 worldwide.
Gross did not immediately respond to Newsweek's request for comment.