Alleged Neo-Nazi Convicted of Murdering Black Man's White Girlfriend Possibly Faces Death Penalty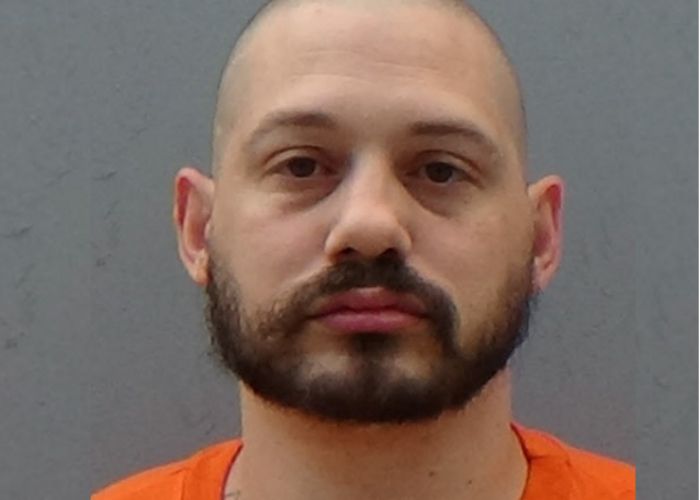 Travis Ricci, an alleged neo-Nazi, possibly faces the death penalty after being convicted of fatally shooting a white woman who was dating a black man in what prosecutors dubbed a racist attack.
On Wednesday, a jury found Ricci, 37, guilty of first-degree murder, aggravated assault, attempt to commit first-degree murder and drive-by shooting, according to Maricopa County Superior Court records. The charges stemmed from an incident on October 3, 2009, when Ricci saw Kelly Ann Jaeger, 39, walking in a Phoenix park with her boyfriend, Jeffrey Wellmaker.
Investigators said Ricci yelled racial slurs at Wellmaker, who is black, and asked him, "What are you doing with a white girl?" in reference to Jaeger, according to the Associated Press. Ricci, who reportedly has Nazi and white-power tattoos, returned home, got his shotgun and told people he saw a black man hitting a white woman.
"They left to go hunt down the black man who was with the white woman," prosecutor Ryan Green told jurors during opening statements in June.
The 37-year-old returned to the park in a car that was being driven by Aaron Levi Schmidt and fired the shotgun at the couple. Jaeger was hit in the stomach from about 10 feet away and killed. Schmidt pleaded guilty to murder in the first degree, attempt to commit murder in the first degree and assisting to a criminal syndicate.
Although Wellmaker was unable to select Ricci out of a police lineup, he described a unique tattoo the attacker had across the stomach, which matched one Ricci has. Ricci pleaded not guilty. During the trial his attorneys argued that two years after the attack Wellmaker and Ricci were both in prison, according to the Associated Press, and the two reportedly played chess together without Wellmaker recognizing Ricci.
In July, Maricopa County Superior Court Judge Dean Fink declared a mistrial because a witness told jurors that Ricci spent time in prison, which was information jurors weren't supposed to be privy to. In 2011, Ricci was sentenced to prison time after he pleaded guilty to kidnapping in an unrelated case.
In a retrial, Prosecutors argued the shooting was racially motivated and claimed that it was meant to advance the agenda of the Vinlanders Social Club, a neo-Nazi organization known for violence. However, both Schmidt and Ricci's attorneys claimed their clients weren't members of the group.
Ricci is currently serving a 22-year sentence for assault and weapons misconduct convictions for stabbing two men who intervened while he was attacking his girlfriend. Jurors will be responsible for deciding if Ricci should face life in prison or the death penalty for killing Jaeger.