Alleged Pizza Delivery Scam Leaves Victim Short $1,500
A woman in Canada lost her savings after falling prey to what police believe is a complex pizza delivery scam—and she is likely not the sole victim.
According to Global News, Tara Miller of Regina ordered delivery from her local Domino's on Saturday. From her perspective, the transaction appeared normal, and she went about enjoying her evening before things took a dark turn.
Recounting the events to Global News, she said, "I close the door and go about eating with my friends, and after they leave [I] check the bank account and see all the money in the account was gone." Miller said $1,500 was missing from her savings, and that the alleged scammer attempted to deposit a false check.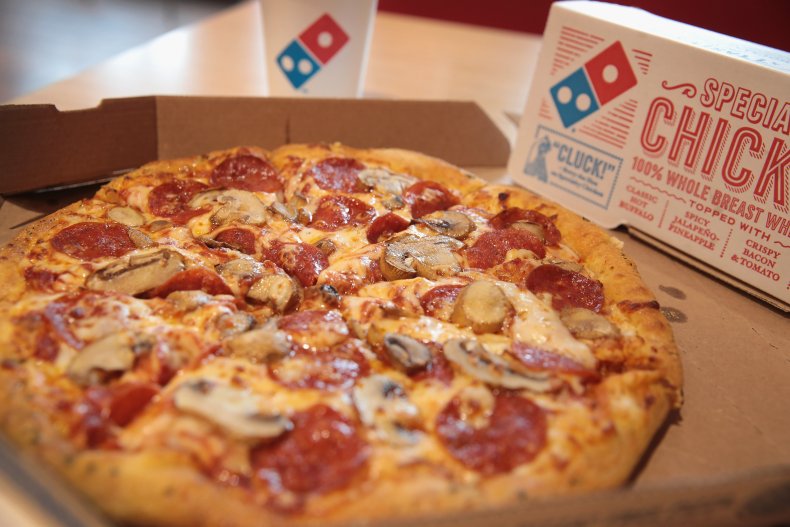 Thankfully, Miller's bank, Scotiabank, will reportedly reimburse her account with the amount that was missing—but that doesn't mean things are back to normal for Miller. "It's probably going to be pickups from now on for anything that I do," she explained.
An investigation is underway with the financial crimes unit of Regina's police department. Spokesperson Christeen Shire, who spoke with Global News, said that authorities believe the incident is likely a case of financial fraud.
"At this point, it appears that the 'scammer' does not seem to be associated with either the restaurant or a legitimate delivery service," Shire. "Instead, the individual somehow obtained delivery information from the business and then posed as a delivery person for the customer."
Alarmingly, it doesn't seem like the alleged scammer is slowing down anytime soon. The day after Miller's savings disappeared, Patricia Cooke of Saskatoon experienced something eerily similar after she also ordered a pizza delivery from Domino's.
Realizing something was amiss in her transaction with the delivery person, Cooke reportedly ran after his car—but the driver fled the scene. After putting a hold on her debit card, she saw that someone tried and failed to withdraw $200 from her account.
Now, Cooke says she's "scared to use" debit machines, according to Global News. "I actually get severe anxiety right before I have to use a debit machine now," she said.
Domino's provided a comment to Global News following the incident. Said vice president of marketing Jeffrey Kacmarek: "We have increased our practice of contacting customers before a delivery providing them with the name of the delivery expert which should be confirmed when the delivery expert arrives."
He added that, "if a person attempts to deliver a Domino's order and is not wearing a Domino's uniform, and does not have a Domino's hot bag, customers should refuse the order and contact their local store immediately."
Local police also advised consumers to "ensure the delivery person at your door can provide identification from the business you have ordered from."