A man convicted of murder and sentenced to life in prison is getting a retrial.
Oklahoma man Robert Hashagen III was found guilty in February in relation to the 2013 death of 94-year-old Evelyn Goodall. But a sexual misconduct case against the judge who presided in Hashagen's trial has led to a second chance.
FOX 25 of Oklahoma County reported that Oklahoma County District Court Judge Tim Henderson is accused of having a sexual relationship with one of the assistant district attorneys who reportedly cross-examined two defense witnesses, as well as gave the state's closing arguments.
Henderson resigned in March – the same month Hashagen was sentenced to life in prison.
In May, an outside prosecutor was brought in to investigate accusations made by five women against Henderson, reported The Oklahoman, "in what has become the worst sex scandal in the state judiciary in years."
Statements were reportedly made to the Oklahoma State Bureau of Investigation, in which two assistant district attorneys stated they were shocked by Henderson's unwanted sexual advances and kept quiet at first so they wouldn't lose their jobs or livelihoods.
One said "she did not want to engage in anything Henderson did, but the longer the touching went on, the more trapped she felt — like it was too late to get out of it," an OSBI agent reported.
Henderson's attorney argued then that affairs had taken place but that they were consensual.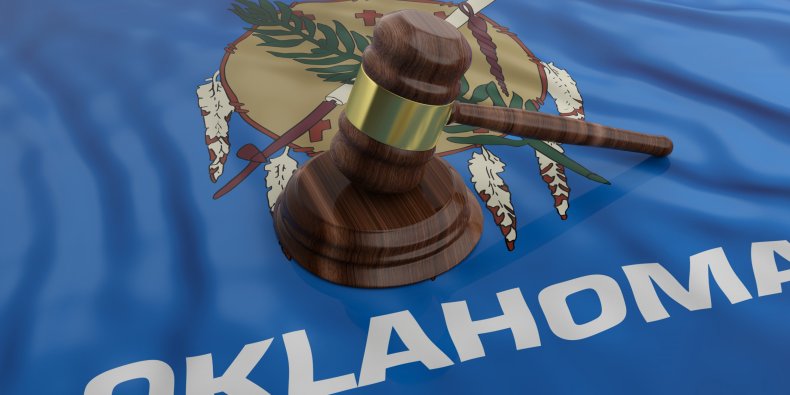 The Oklahoman then reported in October that the Oklahoma Court of Criminal Appeals ordered an evidentiary hearing after Hashagen's appellate attorney, James Lockard, argued in a legal brief that "the very integrity of the judiciary in Oklahoma is at stake here."
He was referencing his client, Hashagen, and Henderson's alleged bias in presiding over the murder trial.
In November The Oklahoman reported that Henderson admitted via written correspondence to "sexual conduct" with a prosecutor in his office, in her apartment and in hotel rooms.
He said the relationship concluded in 2018 and that it had no influence on Hashagen's trial.
On Monday FOX 25 reported that a new judge threw out Hashagen's conviction and sentence, citing bias in his trial. A retrial is expected to be scheduled at a later date.
It remains unclear whether other cases presided over by Henderson will also be examined and potentially retried as well. It's also uncertain whether the former judge will face legal action over the investigation surrounding accusations against him.
Oklahoma County Clerk Rick Warren could not be reached before publication.