Alleged Spy Maria Butina Working With Fraud Investigators, Attorney Says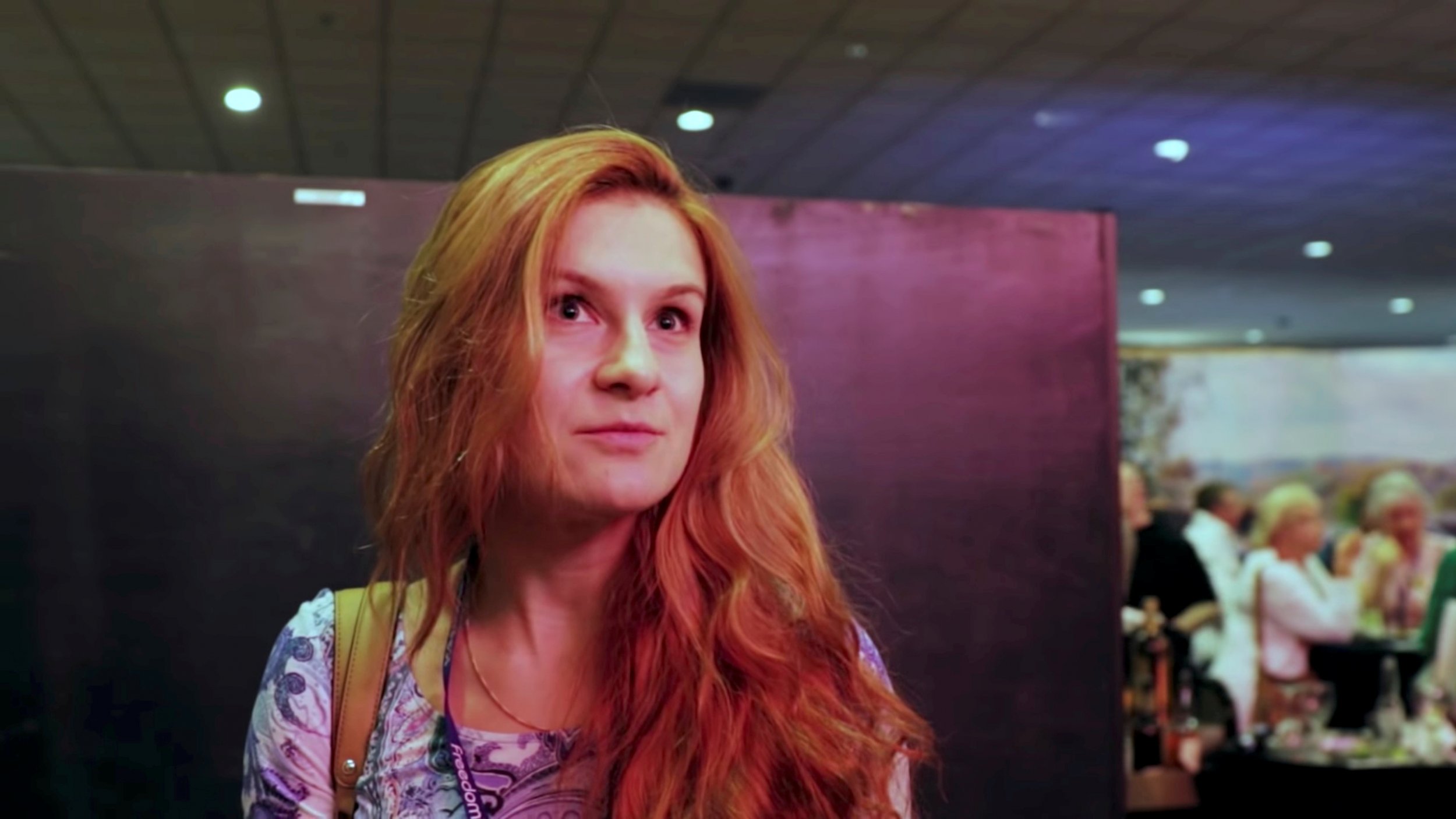 Maria Butina, the alleged Russian agent who spied on the U.S., is cooperating with investigators in a fraud probe, according to her attorney.
Lawyer Robert Driscoll said the 29 year old gun rights lobbyist was working with the U.S. Justice Department in its investigation, which is likely to involve a Republican activist, Mother Jones has reported.
According to prosecutors, the case involves the man with whom Butina was living in Sioux Falls, South Dakota. Though he has not been named in court documents, the Russian was living with Republican operative Paul Erickson, 56, at the time of her arrest.
Erickson supposedly attempted to establish a back channel between President Donald Trump's election campaign and the Russian government, the New York Times has said. Though the exact nature of the fraud allegations is unclear, Erickson has previously lost lawsuits over unpaid debts and other fraudulent activities.
Driscoll believes his client should be released on bail on account of her cooperation and has told the court Butina is not a flight risk. A letter written by the South Dakota attorney general before Butina was indicted notes the accused spy "may be willing to make a proffer of possible information and testimony regarding her knowledge of the illegal activities of others." Though the letter includes a space for Driscoll and Butina to sign in agreement of her cooperation, it is unclear if they did so. Thus far, the court has decided Butina should remain in custody.
Butina is accused of attempting to influence U.S. political bodies on behalf of the Russian government. She was involved with high-level members of the National Rifle Association (NRA), and her activities were funded by Russian billionaire Alexander Torshin, prosecutors believe. Torshin is the former deputy governor of the Russian Central Bank.
Erickson is believed to be the man referred to as "U.S. Person 1" in the indictment against Butina. U.S. Person 1 helped the Russian choose to apply for a student visa as cover for her lobbying activities, lived with her and arranged access to politically-connected Americans. Investigators believe Butina's relationship with U.S. Person 1 was "simply a necessary aspect of her activities."
Driscoll has claimed his client was only networking, and denies the charges that she was infiltrating the NRA in an effort to gain access to Trump campaign officials. One of the two warrants used by the FBI to search Butina's Washington, D.C., apartment were "related to matters in South Dakota," the court transcript said.
According to prosecutors, Butina "engaged in a years-long conspiracy to work covertly in the United States as an undeclared agent of the Russian Federation in order to advance the interests of her home country."
Russia has denied the spying accusations, and demanded Butina's immediate release. In a phone call with Secretary of State Mike Pompeo, Russian Foreign Minister Sergei Lavrov said Butina was detained "on the basis of fabricated charges' and stressed "the need for her early release."