Alleged Starbucks Worker Goes on $99 Target Trip for Milk, Sparking Debate
An alleged Starbucks barista recently went on a trip to Target to get milk, amounting to a bill of almost $100. Commenters revealed these runs happen when deliveries don't come in on time, they run out or there are shortages, and the content has also sparked a debate among viewers.
The TikTok video, which has garnered over 2 million views and over 284,000 likes, was shared by user @madcowgrl on January 30. The post is captioned, "Just a day in the life as a Starbucks barista."
The 15-second clip begins with the barista wearing a mask and a Starbucks hat with words on the screen that were said out loud: "Wearing my hat at the store to let [people] know I'm not a complete psycho." The TikToker walks toward a Target store and proceeds to get a cart, and shows herself pushing it as she heads to the milk aisle.
"Target acquired," the video says as the screen pans to milk behind fridge doors. Next, viewers witness a full red cart with milk products. The word "milk" appears on the screen and is narrated in the clip multiple times.
The video then cuts to the barista checking out with a total of $99.53. "99 dollars wow," the TikToker said. She grabs the receipt before heading to the car to give the camera a thumbs up.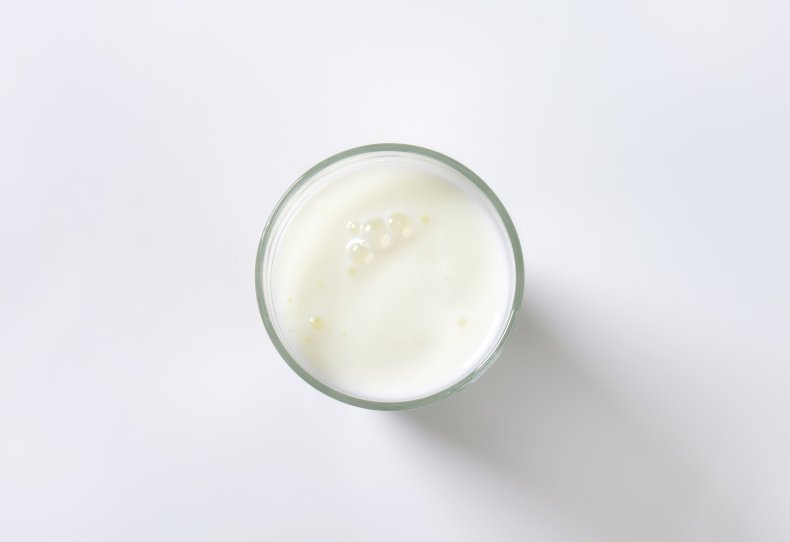 According to Statista, the number of Starbucks stores in the world as of 2021 amounted to 33,833. The website also reports that the company's net revenue was $24.61 billion in 2021.
With over 800 comments, TikTokers didn't hold back with their responses. Some had similar experiences while others made jokes about the whole thing. "This is so funny to me," someone said.
"Self-checkout to avoid the shame, nice," someone else reasoned.
One TikToker had a question about the whole thing, and they aren't the only ones. "Is this how Starbucks gets their supplies?" they asked. "I always assumed everything was shipped directly to the store."
Some users commented back with their own explanation: "It usually comes on a truck, at least for my store, but sometimes we go through so much or it doesn't come. So we go and buy it with store money." Another person added, "It's all delivered, but we run out sometimes," while others mentioned shortages.
Other TikTokers had questions about the situation. "So that's the milk Starbucks uses?" someone asked.
Some recounted their own responses going through the same thing. "Ha, one time a man asked me if I had a lot of young boys at home," a TikToker said.
Another TikToker revealed at their store they go to Walmart because "it's so expensive everywhere else."
Some revealed scenarios they've been through as well. A user's family owns a bakery, and every holiday they get almost 50 gallons of milk. "I would tell people my cow broke with the most serious face ever, it's so good," they added.
Others revealed their own similar situations with their jobs. One person had to purchase a certain vegetable in a large quantity. "The weirdest thing I've been seen buying is cucumbers," they added. "We make our own pickles, and a whole box expired, so I had to buy 36 cucumbers one afternoon."
Others sympathized with the creator's plight. "The amount of times I've heard the joke 'You must love milk,'" someone recalled.
Newsweek reached out to Starbucks and @madcowgrl for comment.