Alleged Victim Named in Dennis Hastert Sex Abuse Case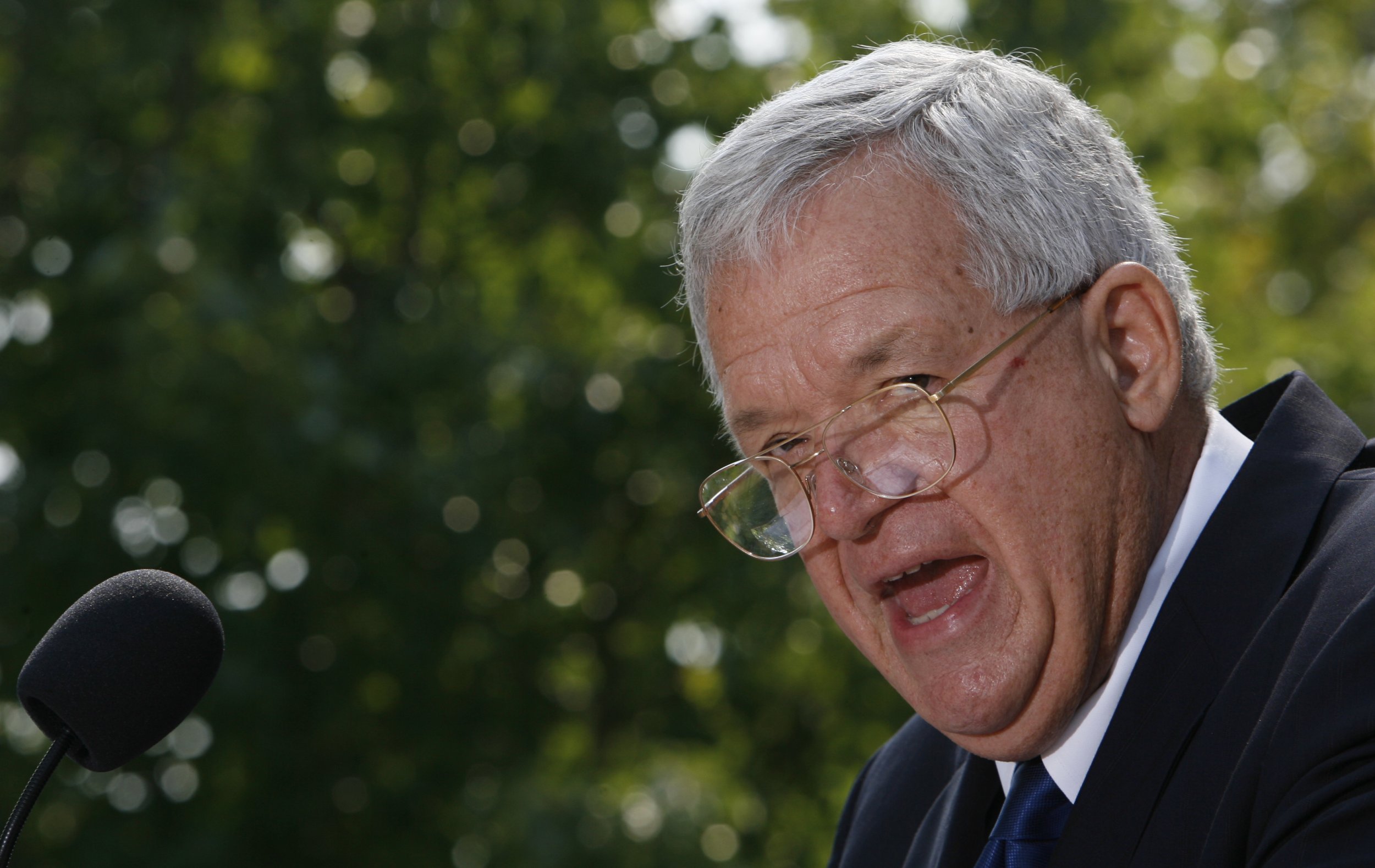 Former House of Representatives Speaker Dennis Hastert allegedly sexually abused a student when he was the coach of a high school wrestling team, the student's sister told ABC News.
Hastert, 73, a Republican from Illinois who left Congress in 2007, last week was indicted on federal charges, including lying to the FBI, in his alleged effort to hide $3.5 million in payments he made to an unidentified individual to cover up misconduct in the past. The victim's identity is the first publicly released name related to the allegations against Hastert.
Jolene Burdge told ABC she discovered Hastert's misconduct against her late older brother, Steven Reinboldt, when he said he was gay in 1979.
"I asked him, when was your first same-sex experience? He looked at me and said, 'It was with Dennis Hastert.' I was stunned," said Burdge.
Before entering politics, Hastert had been a teacher for 16 years in Yorkville, Illinois. He also coached the wrestling and football teams. Reinboldt, who died of AIDS in 1995, was the student equipment manager for the wrestling team.
Reinboldt told his sister the actions happened all through high school, but he avoided sharing it because he didn't think anyone would believe him, she said.
Burdge said the FBI confronted her about her brother prior to Hastert's indictment last week.
Hastert had met with an undisclosed person several times around 2010 and discussed misconduct, Reuters reported.
Hastert, who has been unavailable since the indictment on May 28, is expected in court next week. He has resigned from his position as senior adviser at the Dickstein Shapiro law firm in Washington.