A New Jersey man who is accused of lying about his membership in a white supremacist group in order to gain security clearance at a Navy facility was arrested and indicted Friday on federal charges of making false statements to government agents.
Fred C. Arena of Salem, New Jersey is alleged to have lied about belonging to Vanguard America, an alt-right hate group, on a security clearance form for his job at the Philadelphia Navy Yard. Authorities also claim that the man lied about his association with the group when FBI agents asked him about it during an August 2018 interview.
"Lying on federal security clearance forms and to government agents will land you in big trouble," said U.S. Attorney William McSwain in a press release. "Further, the nature of the defendant's alleged lies—attempting to conceal his affiliation with a white supremacist group in order to obtain federal employment—is extremely disturbing. I want to thank all of our law enforcement partners in New Jersey and Pennsylvania for their excellent work on this investigation."
The investigation of Arena was orchestrated by the FBI, the Naval Criminal Investigative Service (NCIS), Philadelphia police and New Jersey police and prosecutors.
Arena was allegedly the man behind the pseudonym "McCormick H Foley," according to a report by The Philadelphia Inquirer. Previously leaked private chat logs revealed hate group members planning the 2018 "Unite the Right 2" rally, and indicate that "Foley" had hoped to confront both federal agents and anti-fascist protesters, who he would then "challenge to a fight... til one of us are not moving." Media reports appear to unmask Arena as "Foley" at least as early as June 2018. It's not clear if government officials or the Philadelphia Navy Yard were aware of the reports.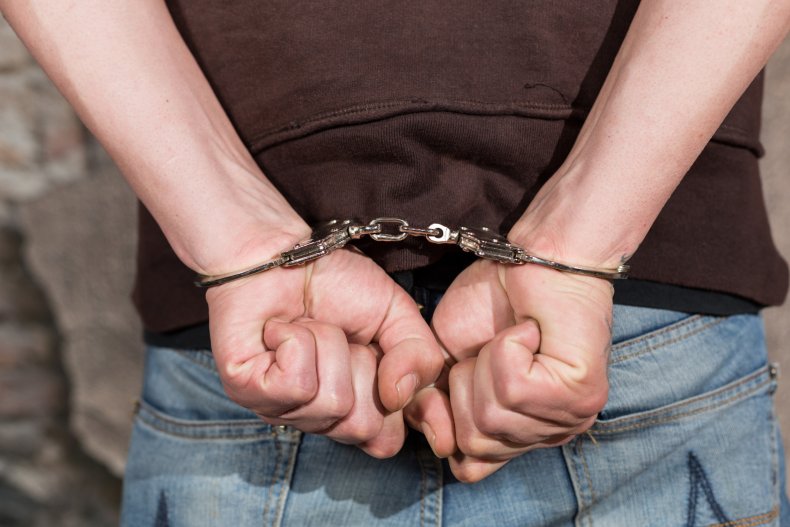 The group Arena is allegedly a member of, Vanguard America, is a fascist alt-right group founded in 2015. It is an unambiguously racist hate group that advocates for an "exclusively white" America. The group was the subject of media attention after 2017's original "Unite the Right" rally in Charlottesville, Virginia, where the man convicted of killing a woman by ramming a car into a crowd of protestors was spotted marching with the group before the attack.
"Membership in a group espousing extremist ideology is not itself illegal—but lying to the FBI is," said Michael T. Harpster, Special Agent in Charge of the FBI's Philadelphia Division. "If the people we interview feel they can deceive us with impunity, critical investigations will be compromised, threatening the very integrity of the justice system. Arena lied about his history in order to obtain a security clearance he should not have had, and he lied to federal agents questioning him. These charges are the consequences of his actions."
If convicted, Arena faces the prospect of up to 25 years behind bars, along with a $1.25 million fine and three years of supervision upon release.