Is Allegiant Air Safe? '60 Minutes' Probes Airline's Safety Record
CBS's 60 Minutes ran the conclusion of its seven-month-long investigation on Sunday night (April 15) that revealed budget carrier Allegiant Air's long history of mid-flight trouble and aborted take-offs.
Steve Kroft, 60 Minutes correspondent, and the show's producers found that the carrier experienced an "alarming number" of issues between January 1, 2016, and October 31, 2017, that pointed to it being the "most dangerous" airline in the U.S.
"We found more than 100 serious mechanical incidents, including mid-air engine failures, smoke and fumes in the cabin, rapid descents, flight control malfunctions, hydraulic leaks and aborted take-offs," Kroft said.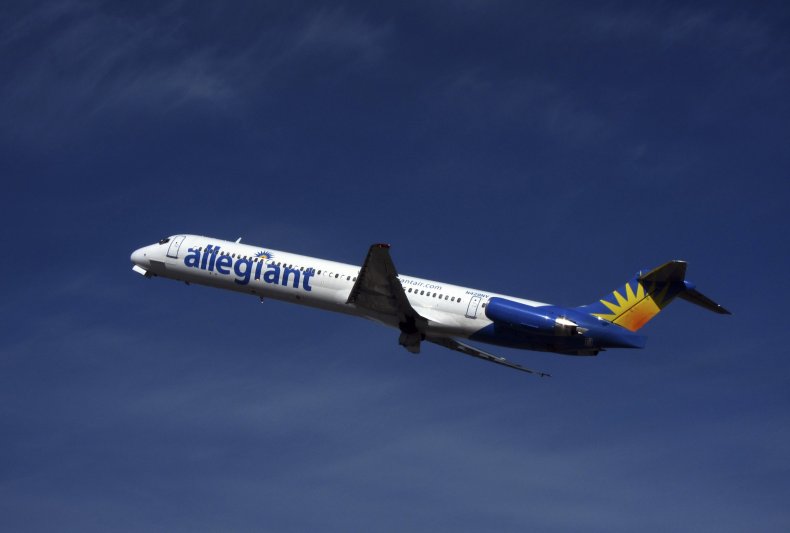 During the investigation, Kroft spoke to several passengers who had travelled onboard Allegiant Air flights. The five, who were interviewed on camera, detailed experiences ranging from disappointment to anger to trauma. However, despite the frequency of the incidents, Kroft notes that Allegiant has never experienced a fatal accident.
John Goglia, the former presidential appointee to the National Transport Safety Board, said the low-budget airline's record of 60 unscheduled landings and 46 in-flight emergencies was "very, very high for an airline of its size."
"I hate to make comparisons, but we've seen that before in airlines that are no longer with us that had experienced a number of accidents and killed a bunch of people," he said, before adding that he would tell his friends and family not to fly with the carrier.
In response to the investigation, Allegiant issued a statement on Sunday night, in which they called the report "grossly misleading" and noted that the story was instigated by a "terminated employee currently involved in a lawsuit seeking money damages from the company."
Captain Eric Gust, Allegiant Air's vice president of operations, said: "The story is outdated, bears no resemblances to the Allegiant I know, and shows a real and troubling misunderstanding of the FAA's rigorous oversight of Allegiant and all U.S. airlines, which is truly the worldwide gold standard in transportation safety."