Allegiant Pilot Suffers Seizure In Midair, Forcing Emergency Landing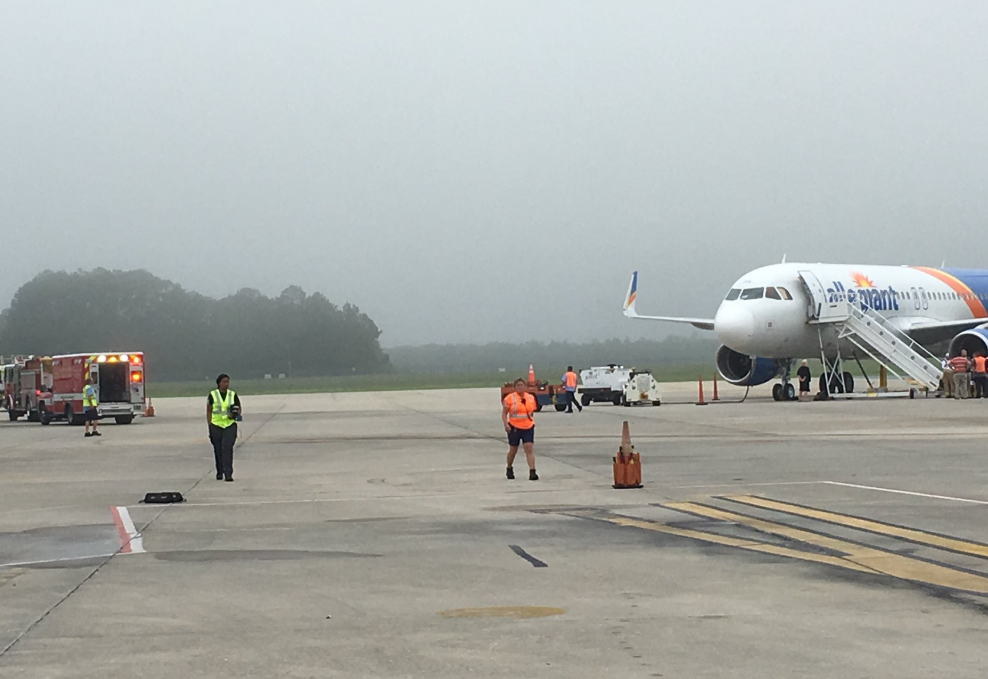 An Allegiant Air flight was forced to make an emergency landing on Thursday morning in Gainesville after the pilot suffered a seizure in midair.
Flight #1304 had departed from Cincinnati, Ohio and was expected to land in Punta Gorda, Florida, just after 9 a.m.
However, midflight, one of the aircraft's pilots began to suffer a seizure, forcing the flight to make an emergency landing at Gainesville Regional Airport, Allegiant Air spokesperson Krysta Levy told Newsweek.
"The crew acted quickly and diverted to Gainesville, Florida, to arrange immediate medical assistance," Levy said.
Posting photos of the scene to Twitter, the Gainesville Fire Rescue said the flight landed safely and emergency medical responders were able to treat the pilot shortly after touchdown.
"The flight landed normally, and the pilot is being treated at a local hospital," Levy said. "He is in stable condition, and walked off the aircraft upon landing."
Levy stressed that the 155 passengers and six crew members on board "were not in any danger."
"There are two equally qualified pilots on each flight to prevent any issues from arising in situations like this," she explained.
She said a new crew was brought to Gainesville to resume the flight after several hours of delay.
The airline "provided lunch and compensation while the passengers waited through the delay," Levy said, adding: "We sincerely appreciate their patience and understanding."