HBO Will Continue Streaming Woody Allen Films, Despite Airing Doc Alleging Molestation
HBO Max will reportedly keep all of the Woody Allen movies currently in its streaming library, even while the streaming service's own documentary series, Allen v. Farrow, continues to generate headlines about the sexual abuse allegations against the controversial filmmaker. Six of Allen's movies are hosted on HBO Max, including five which star his former girlfriend, Mia Farrow.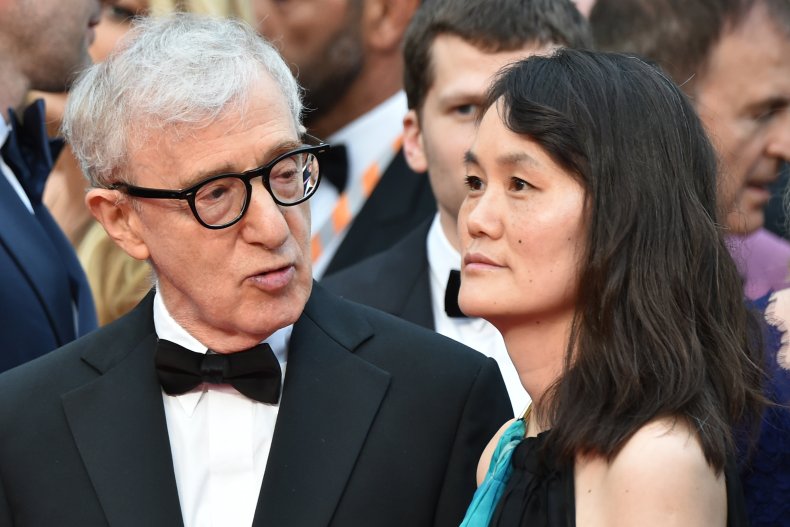 The new Allen v. Farrow miniseries, which premiered this past Sunday, focuses on Dylan Farrow's accusations of sexual abuse against her adoptive father, Allen. She alleges that Allen abused her when she was 7 years old, in the summer of 1992; Allen has repeatedly denied the allegations over the years.
Following the debut of the docuseries, a spokesperson for the Oscar-winning director and Soon-Yi Previn—Allen's wife, who is also the adopted daughter of Mia Farrow—released a statement, which characterized the series as a "shoddy hit piece." The couple's statement also said that the documentarians behind the four-part series, Amy Ziering and Kirby Dick, "had no interest in the truth."
Some HBO subscribers who have noticed that Allen's films are on the service, even as new episodes of the documentary are debuting for the next few Sundays, have accused the media company of hypocrisy. HBO, though, said it will not remove Allen's movies from the streaming platform. It recently released a statement to The Wrap about the decision that reads: "These titles will remain available in the library to allow viewers to make their own informed decisions about screening the work."
One prominent opponent to HBO's decision to still carry Allen's films is Ernest Owens, the CEO of Ernest Media Empire and editor-at-large of Philadelphia magazine. He tweeted that Allen is "collecting a check, while simultaneously getting exposed on the same platform. Gross." He also attributed the move to white privilege.
Owens was not the only one who questioned HBO's decision to host Allen's movies alongside the docuseries.
One commenter on Twitter said HBO is "uprooting social mores left and right."
Liz Shannon Miller, senior TV editor at Collider, noticed that the films were available on HBO Max several days before the documentary first aired.
"I think there's a lot of art out there with complicated biographical backgrounds. We invite people to make their own decisions," Allen v. Farrow co-director Amy Ziering told Variety during a recent interview, essentially seconding HBO's decision to keep offering Allen's films to stream.
The Allen titles currently available on HBO Max, which are not given prominent display on the platform, are Broadway Danny Rose, Radio Days, September, Another Woman, Shadows and Fog, and Scoop. Of those, 2006's Scoop is the only one which does not feature Mia Farrow.