Allen Weisselberg Out at Trump's Scottish Golf Resort After Indictment
Allen Weisselberg, the recently indicted chief financial officer of the Trump Organization, is no longer the director and controller of Trump International Golf Club Scotland as of Thursday.
A Thursday filing with Notice House, a United Kingdom registry of private companies, announced the "termination" of Weisselberg's director appointment. An additional cessation filing dated the same day also indicated the "termination" of his position as "a person with significant control," which is a designation given to a major administrative leader at a company. It was not clear from the documents who had initiated the terminations.
The end of his positions at Trump International Golf Club Scotland, which is a holding company that owns Trump's Aberdeenshire golf resort, comes just one week after Weisselberg and the Trump Organization received a 15-count indictment including charges of grand larceny, tax fraud and conspiracy, ultimately neglecting to pay over $800,000 in owed taxes. The indictment also says that Weisselberg dodged paying taxes on $1.7 million in fringe benefits from the Trump Organization.
Both Weisselberg and the Trump Organization have pleaded not guilty to the charges. And Weisselberg appears to retain his position as the organization's CFO. Former President Donald Trump's older sons, Donald Jr. and Eric Trump are now the only two directors.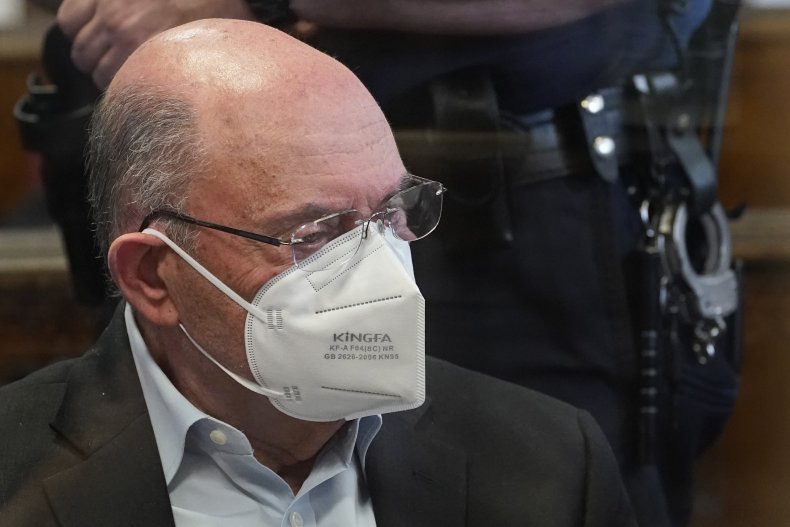 Weisselberg's departure from the Scottish golf club could be a response to pressure from some Scottish lawmakers and Avaaz, a global activist network, to start an "unexplained wealth" inquiry into Trump's Scottish golf operations. A motion to do so was struck down in the courts in February, but Avaaz filed a petition seeking a review of the court's decision.
A UK law called the "unexplained wealth order," or the "McMafia law," allows authorities to examine suspicious finances and any accompanying records in an effort to minimize money laundering and related financial crimes.
The Scottish government could apply this law to an investigation into how the Trump Organization was able to fund the refurbishment of his Scottish golf courses, even though neither of them has turned a profit.
Trump International Golf Links Aberdeen, which lost about $1.5 million in 2019, has recorded financial losses for the last seven years straight. It was also given an interest-free loan from the Trump Organization of $61.1 million. Trump spent over $300 million in cash to purchase and develop his Scottish golf properties without seeing any returns, according to reporting from Reuters.
Weisellberg's departure from operations won't change the status of any pending inquiry in Scotland. The UK has tighter laws than the United States surrounding what financial information companies must report. Companies in the UK must disclose total revenue, profits, director fees, dividends, and loans outstanding.
In the United States, only publically traded companies, which the Trump Organization is not, are required to disclose this information.
Newsweek reached out to Weisselberg's legal team for comment but did not receive a response before publication time.