Security Guard Seen Knocking Out Man in Video Outside Pennsylvania Nightclub Sought by Authorities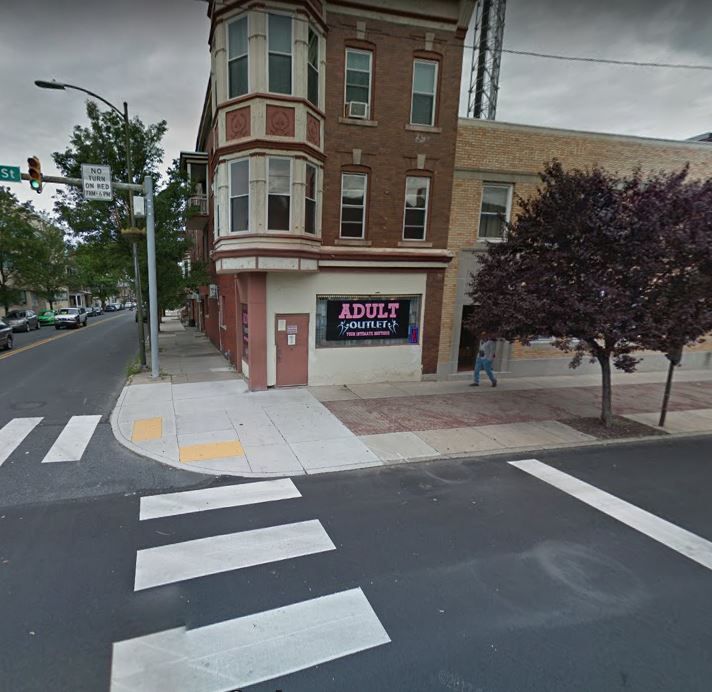 A man dressed like a cop was captured on film clocking a young man cold with a single roundhouse punch outside a Pennsylvania nightclub.
The white checkered crosswalk near the View Lounge, located on Hamilton Street and North 11th Street, became an unsanctioned boxing ring at around 4:30 a.m. on Sunday, October 21.
That's when a witness managed to capture the fight on video between a heavyset bearded man in full uniform (plus a badge and what looked to be a pistol holstered on his right hip) baiting a young man in a red hooded sweatshirt standing with a crowd congregating in the middle of the street.
The bulky man is then seen shouting at the crowd, "Suck this d***," to "Oooos" by the crowd.
Then he is seen strutting forward, shoving his young rival in the red sweatshirt and forcing the crowd around him to disperse.
The uniformed man winds up and connects with a devastating right-hand blow, sending the young man in the sweatshirt stumbling straight down on the asphalt, the video footage shows.
That's when the uniformed man sidesteps around in a kind of victory dance and continues chewing out the crowd.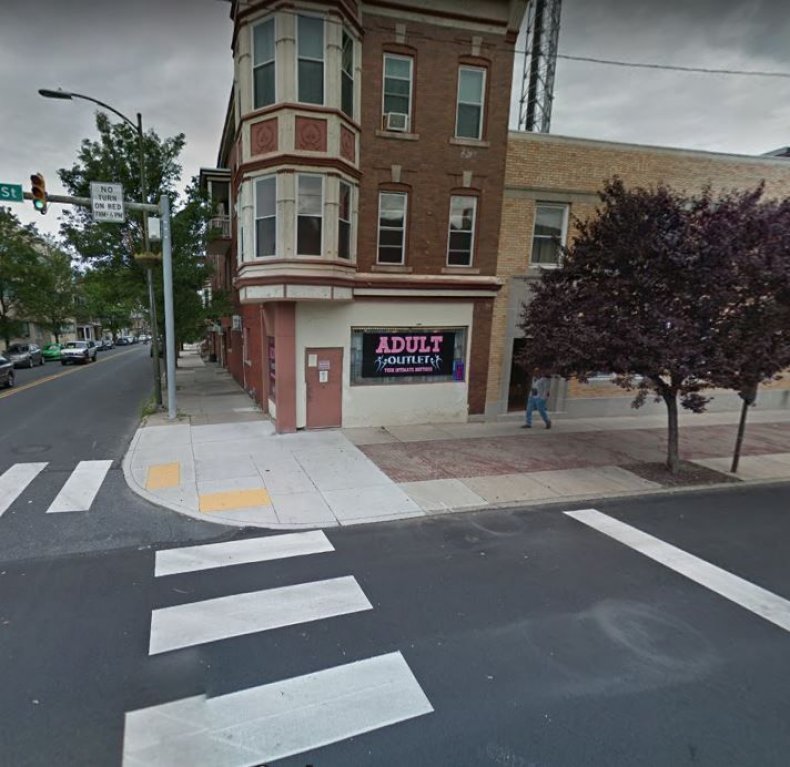 "What's up? What's up with that… Who's next?... I got you!" the same man is believed to be boasting as the video footage briefly becomes a blur.
He then starts challenging others in a mix of Spanish and English taunts as fellow security officers donning similar dark-colored attire (one wears a T-shirt with "Security" in white letters) form a human wall in front of him, one holding a truncheon in his right hand and attempting to talk down the hostile crowd.
Allentown Police Captain Charles Roca confirmed to Newsweek that the club where the security guards worked "had issues in the past, depending on the time of day."
He also assured that the uniformed pugilist was definitely not a cop.
"He's just a security guard and absolutely not an Allentown police officer," he said. The captain clarified that he was not demeaning the job of a security guard.
Roca said that after responding officers arrived to the scene on what was initially a disturbance call, "nobody advised officers that an altercation took place."
It wasn't until video of the street bout was uploaded on social media that same Sunday morning that investigators sought out the parties involved to give statements about what happened.
Roca confirmed that the victim, who hails from Reading, Pennsylvania, had to go to the hospital to be treated for "fractures around the facial area" as a result of the blow he suffered, according to interviews officers conducted with his mother.
After the devastating punch, a female voice offscreen could be heard saying that the young man was knocked out "for no reason."
"The n**** didn't do nothing," she's heard saying as the dazed victim comes to and is seen upright in a sitting position just as the video concludes.
There have been no arrests so far, and Roca is chalking it up as a "physical confrontation" that is being investigated.