Alligator Attack: How to Fight Off a Gator—Expert Advice After Florida Death
A woman in Florida has been killed by an alligator while walking her dogs in the such second fatal attack to occur in the state in the past two years.
Shizuka Matsuki, 47, from Plantation, Florida, was killed two days after local residents received an email warning them to "exercise caution" as a 6-foot alligator had been spotted in the area.
It is not known if Matsuki received the email before she took her two dogs for a walk at the Silver Lakes Rotary Nature Park in Davie on June 8, reports the Sun Sentinel.
According to the Florida Fish and Wildlife Conservation Commission, the chances of a Florida resident being injured during an unprovoked attack by an alligator is roughly one in 3.2 million, reports the Associated Press.
The commission said that there were 24 fatal attacks by an alligator between 1948 to 2017, with the last one occurring in 2016 when a two-year-old boy was killed by an alligator while playing at Disney's Seven Seas Lagoon in Orlando, Florida.
Speaking in the wake of the 2016 attack, Jim Darlington, curator of reptiles at St. Augustine Alligator Farm Zoological Park in Florida, told CBS News that alligator attacks are "fairly uncommon" and are "usually a case of mistaken identity."
Darlington offered tips on what to do if up against an alligator. Running away is a good option and a distance of around 20 or 30 feet is usually all it takes to get safely away from an alligator. "They are not made for running after prey," he said. Making a lot of noise can also scare off a gator before any attack begins.
Darlington said putting up a fight is your best bet if a gator grabs you. "Your size is what saves you from these things," he said. "They don't like people."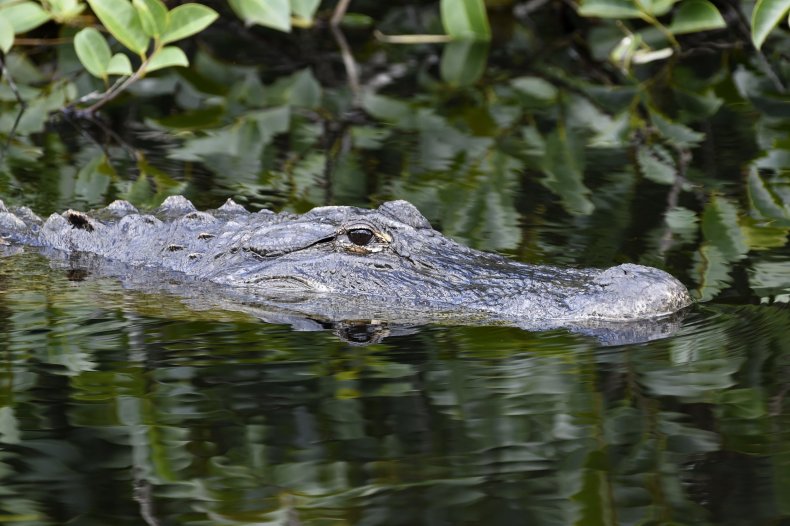 Ron Magill, a wildlife expert and communications director at Zoo Miami, told Good Morning America in 2016 that fighting a gator could save you from serious injury or death.
"The thing you want to stop them from doing is turning. They'll grab, and they'll start rolling to try to break off pieces to eat, and that's the key thing," Magill said. "You've got to hold on as hard as you can. And the other is to try to poke your fingers in their eyes. That's easier said than done in that situation, of course, but that's the best chance you have."
Bob Cooper, an Australian bushcraft expert and instructor in survival skills, also believes that poking the gator in the eyes is one of the best forms of protection. "They have thousands of years of instinct telling them this is the only vulnerable part of their body and they need to let go," he told the BBC.
Among the things you must not do is not put up a fight at all or play dead.
Wildlife expert Corbin Maxey, who owns two alligators, told Business Insider in April 2018: "I think the best thing to do would be to fight back, put up a fight; definitely don't play dead. If you play dead, you might become dead."
Most experts agree the best course of action is to run away from the predator, especially as they usually only attack humans if they approach their territory.
Frank Mazzotti, a wildlife ecology and conservation professor and alligator expert at the University of Florida's Fort Lauderdale Research and Education Center, told the Los Angeles Times: "The shortest distance between two points is a straight line, and that's the fastest. Run away in a straight line. Everything you hear about running in a zigzag line is untrue."