Alligator Attacks Florida Retirement Community, Chomps 85-year-old's Foot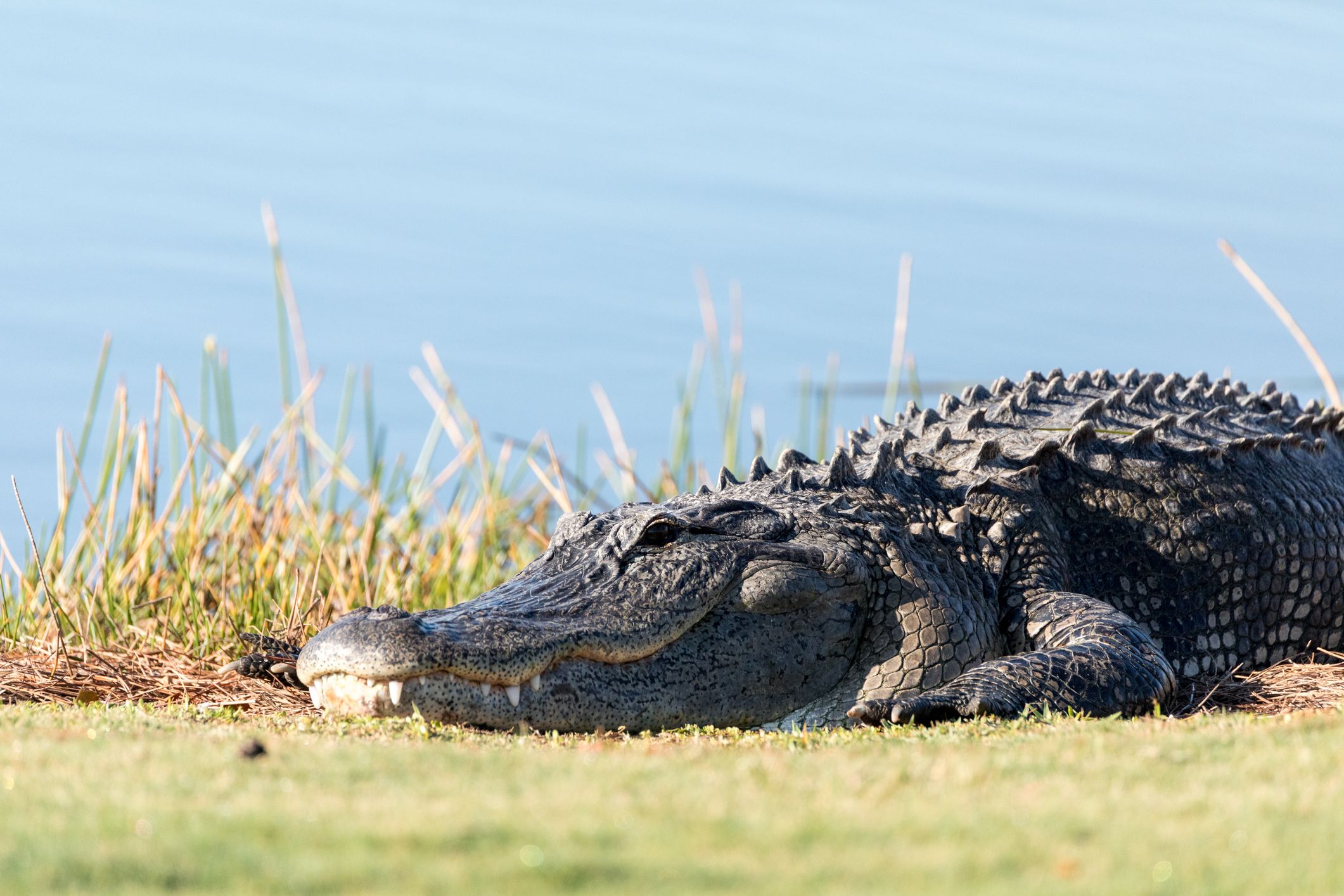 An elderly man was rushed to hospital on Monday after being bitten on the foot by an alligator at a retirement community in Lakeland, Florida.
The incident occurred at Cypress Lakes 55-and-over community, roughly 40 miles east of Tampa. Fox 13 reported the man was attacked after approaching the side of a pond to scare away a bird. The alligator, later removed, was described as being more than 9-foot long.
Polk County Sheriff's Office and Florida Fish & Wildlife officers attended the scene. It was not immediately clear how severe the victim's injuries were in the wake of the bite.
In a statement to Fox News, the Florida Fish and Wildlife Conservation Commission said: "On Monday, December 3, 2018, it was reported an 85-year old man was bitten on the foot by an alligator located in a pond at Big Cypress Golf and Country Club in Lakeland.
"A permit has been issued to a contracted nuisance alligator trapper to remove the alligator. This incident is currently being investigated. At this time, we have no further details."
On Facebook, the account for Cypress Lakes advised residents to be aware of the dangers surrounding animals that live in or around the community's facilities.
A statement read: "Earlier today a resident entered a water/wooded area of the community that is commonly inhabited by gators in an effort to flush out birds nearby.
"This activity resulted in quite a commotion, which ultimately led to the resident being bitten. We were informed the resident will be OK; the removal of the gator is in process. This is a reminder to all that we live in a community where wildlife is natural and plentiful."
The note continued: "Be respectful of the creatures we coexist with, as we can do so peacefully, and always be cautious of your surroundings—specifically wood lines and water banks."
One resident, identified as Jane Rickel, told WSFA-TV: "There isn't a pond in here that doesn't have alligators in it. His wife heard him screaming, supposedly. And I guess his neighbor came to his rescue." Rickel said trappers found the man's shoe in the gator's mouth upon capture.
The resident told WSFA-TV she was not worried about getting bitten but would have to look out for her pet dog. She said: "He's never on the leash because he's so old and so well-behaved. So I figured, well, I'd have to come to his rescue, you know, and kill the alligator."
According to the local news outlet, the alligator will likely be euthanized due to the attack.
Alligator Attacks Florida Retirement Community, Chomps 85-year-old's Foot | U.S.