Alligator Bites Young Boy Swimming In Louisiana
An alligator bit a 6-year-old boy while he was swimming in a lake in Louisiana on Sunday.
The boy had been out on a boat ride with his family on Lake Maurepas when they stopped to swim at a sandbar outside of the Tickfaw River, WAFB reported.
Shortly after they began swimming, the boy's mother, Tiffany Cressione, heard him screaming.
Cressione told WAFB that her husband picked the boy up not knowing what had happened.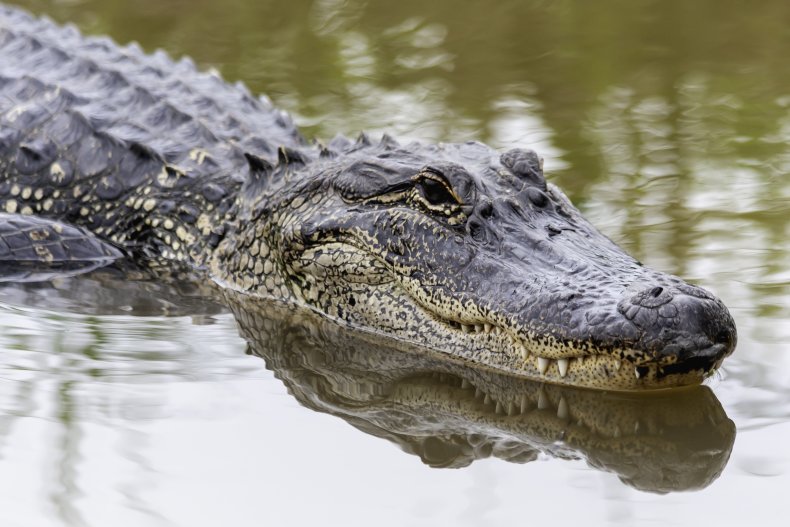 The boy was pulled into the boat and Cressione saw an alligator lurking behind them. The boy was found to have bite marks on his foot.
On a post to a private Facebook group, Cressione said the alligator had been about 4 feet long.
"We live here so we religiously look all around but obviously there was one out there that we didn't see," Cressione told the news outlet. "Everybody jumped in their spots to do what they were supposed to do. My 16-year-old took pictures and dropped a pin so we could file the reports, we had the first-aid supplies on the boat to make sure that we were able to take care of his foot."
After the boy was taken to the hospital it was determined he will make a full recovery. According to his mother, he did not even cry when the incident took place.
"His 9-year-old sister was bawling in the boat, and he was calming her down, 'I'm gonna be fine Livy, it's okay,'" Cressione said.
The Livingston Parish Fire Protection Department posted on Facebook following the incident, warning people not to feed alligators.
"Stop feeding the gators!!! Too many folks have been feeding the gators," the post read. "This has made them begin approaching boats and swimmers, looking for a handout!!"
Alligators can become more aggressive when they become accustomed to people. When people feed them, they learn to associate humans with food, meaning they become bolder in approaching people and are more prone to attack.
There are around 2 million alligators in Louisiana. The population has increased from 100,000 over the past 50 years. Around 1 million alligators are also kept on farms in the state.
Alligator attacks are relatively rare in the state. Most attacks and bites occur only if the reptiles are provoked or feel their territory is threatened. Unprovoked attacks can occur when the alligator has grown accustomed to receiving food from humans.
The Louisiana Department of Wildlife and Fisheries say that if an alligator approaches a person, it should be reported.