Alligator Euthanized After Eating Florida Burglary Suspect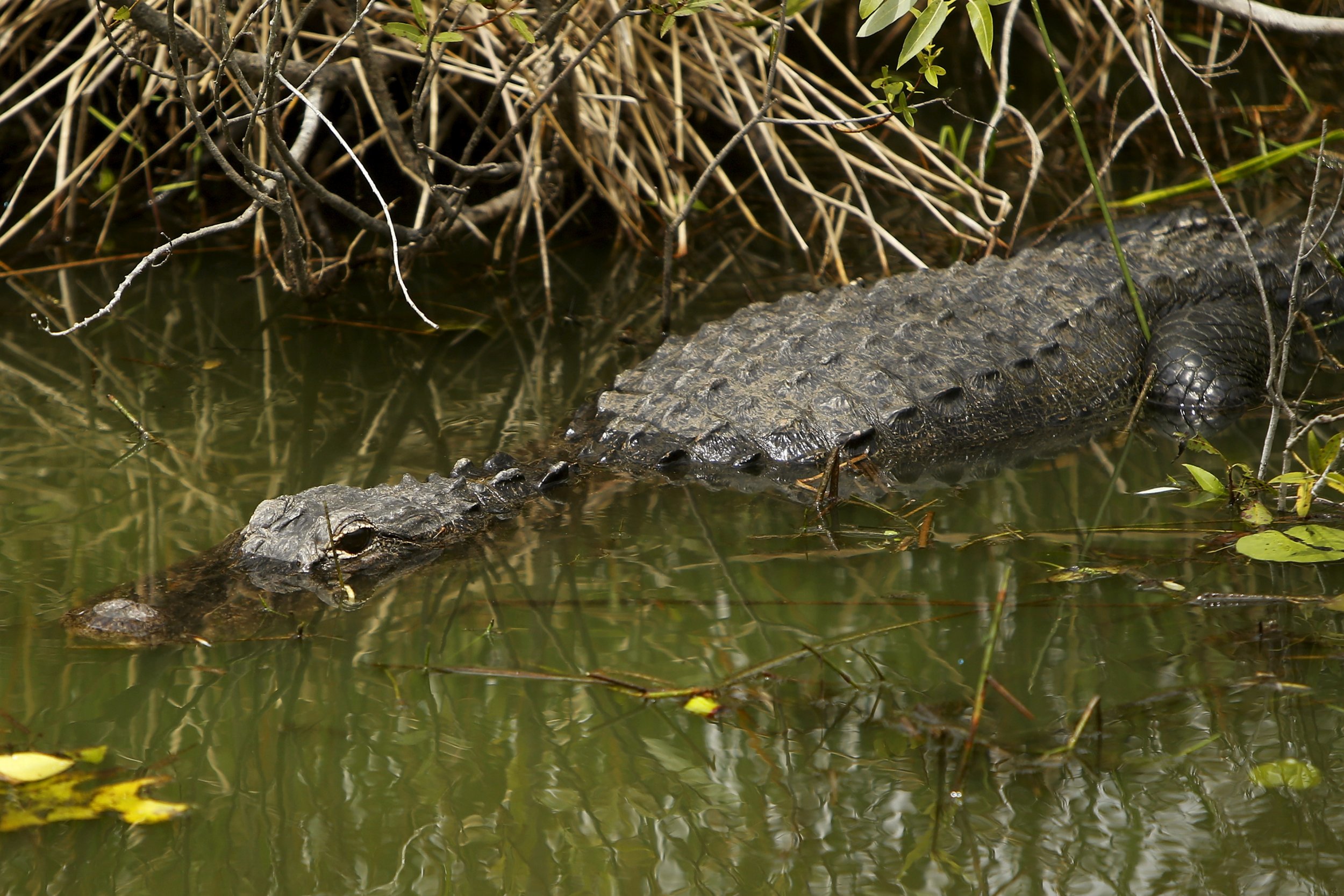 Florida authorities have determined a burglary suspect was eaten by an 11-foot alligator in a nearby lake while the man was on the run from police.
Matthew Riggins, 22, is believed to have been committing burglaries in the early hours of November 13 with an unidentified second man, the Brevard County Sheriff's Office tells Newsweek. Police say Riggins, a resident of Palm Bay, had told his girlfriend that he was planning to head to Barefoot Bay to commit robberies that night.
Sheriff's deputies responded to a call by a resident reporting that Riggins and the second suspect were walking behind area homes. Deputies who arrived at the scene were unable to locate the suspects after they'd fled.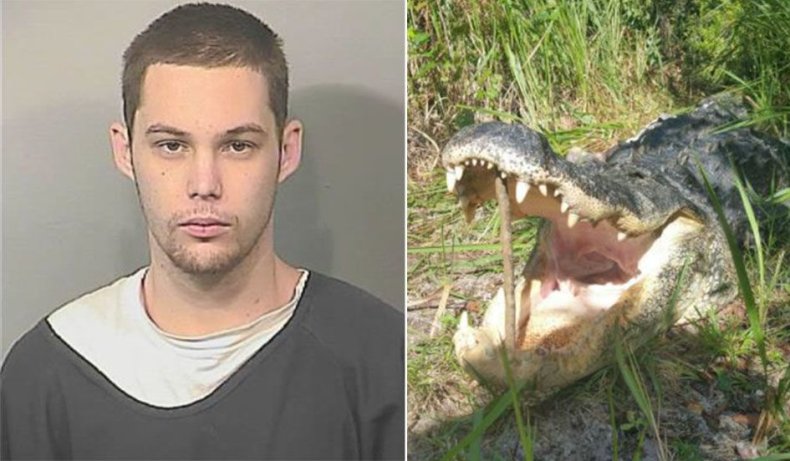 Riggins's girlfriend told police that he contacted her while fleeing from police. Later that day, Riggins was reported missing to the Palm Bay Police Department when he didn't return home.
On November 23, his body was found in nearby Barefoot Bay lake.
"During the recovery of the body, sheriff's dive team members encountered a large alligator aggressively approaching the area where the body was located," the department said in a statement.
Markings on Riggins body led the dive team to believe the alligator may have caused Riggins's death. The Florida Fish and Wildlife Commission was brought in to trap and euthanize the 11-foot gator, and remains found in the alligator's stomach were described as "consistent with the injuries to Riggins."
Riggins's remains will be released to his family, an officer with the department tells Newsweek.
"I don't think it's going to be an open casket funeral," he adds.