800-Pound, 15-Foot-Long Alligator Caught on Florida Farm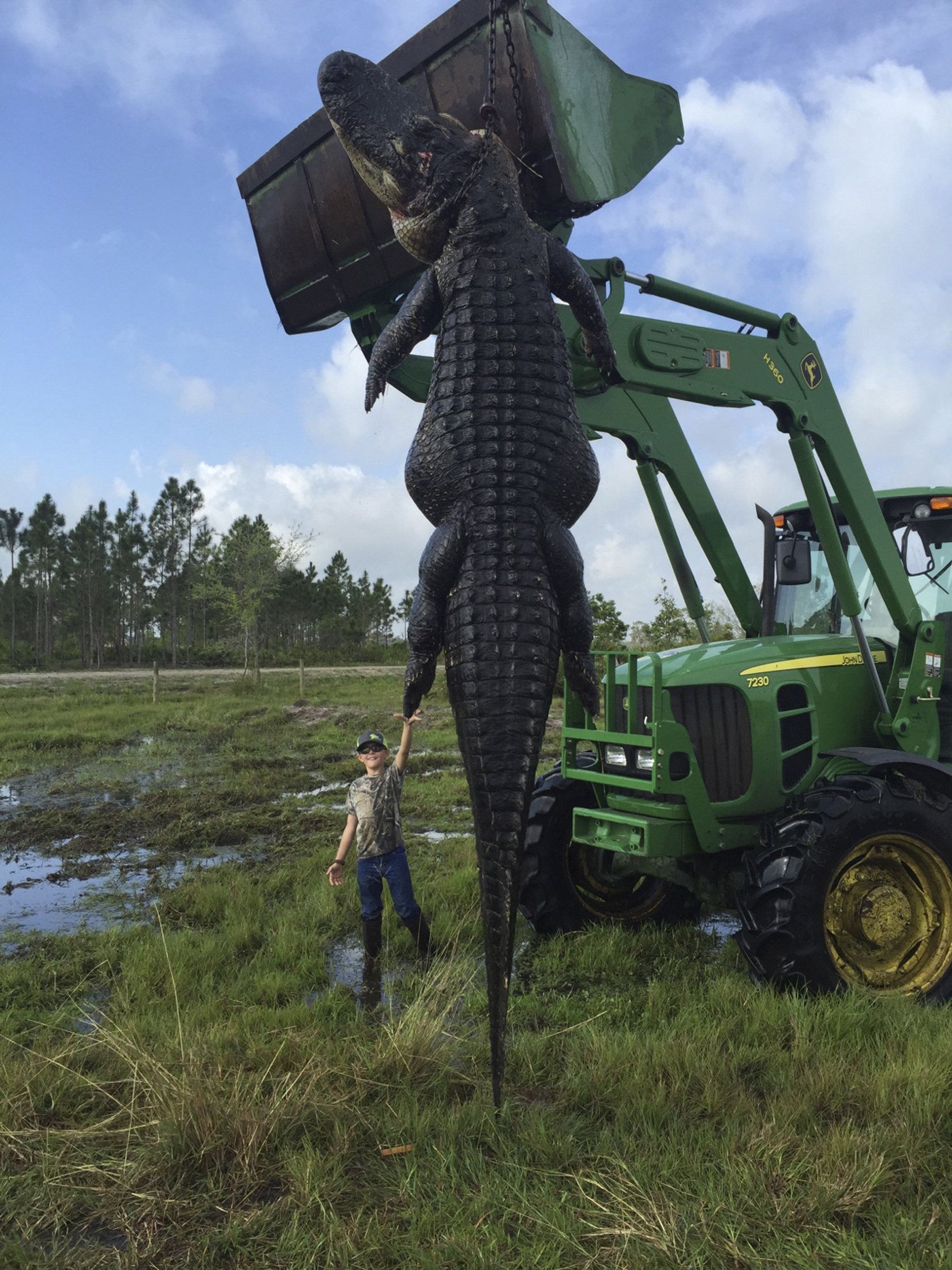 To the horror of many, a giant alligator hanging from a tractor captured the internet's attention this week. The beast had been shot dead after killing cattle on a Florida farm.
The gator, estimated to be 15 feet long and about weighing 800 lbs, was shot by Lee Lightsey, a Florida hunter, on Saturday after being discovered in one of his cattle ponds. Lightsey told BBC News that he found the "mutilated body parts" of cattle and said the alligator "was a monster which needed to be removed."
The alligator was killed at Outwest Farms in Okeechobee, Florida. When it came within 20 feet of Lightsey and his guide, Blake Godwin, Lightsey shot it. The photo shows the gator being pulled out of the cattle pond, which was done using a tractor because it was so heavy.
A representative from the Florida Fish and Wildlife Conservation Commission confirmed to the Associated Press that the animal in the photo is real.
Lightsey's farm offers alligator hunting, starting at $550 for a 4- to 5-foot-long alligator. For gators longer than 13 feet, the price jumps to $10,000.
Lightsey told the BBC he plans to donate the alligator's meat and taxidermy its carcass.