Massive Alligator Harassed by 'Stupid' Carrot-Throwing Tourists in South Carolina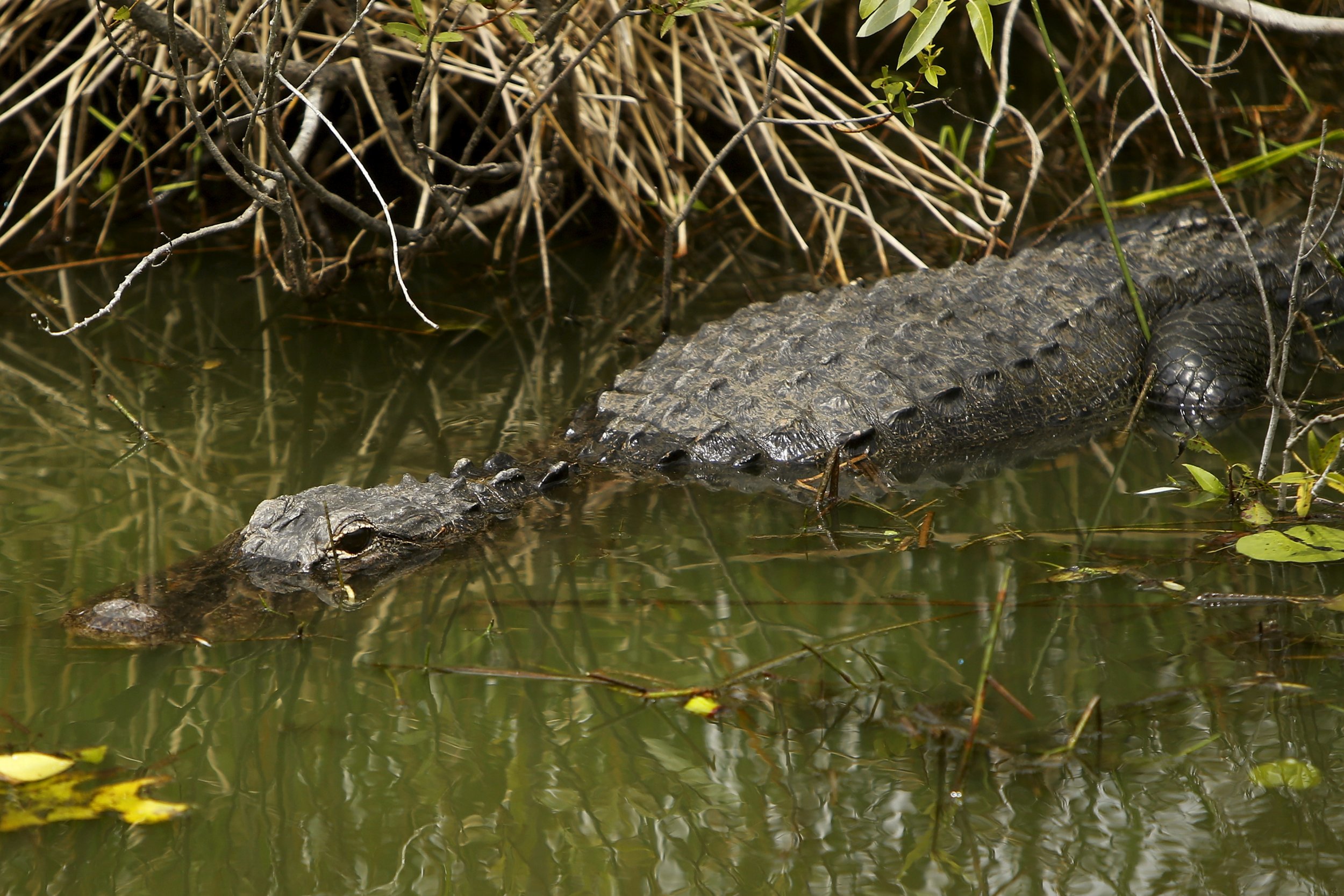 Tourists in South Carolina are facing a hefty fine after being accused of "harassing an alligator" by throwing vegetables at it.
Fripp Island Resort Activity Center said on its Facebook page it was searching for tourists who threw carrots at a large alligator in an act that was described by the center as "a new level of stupid."
The center has a description of the tourists and announced they would be facing a $200 fine per carrot thrown if apprehended, and could also face 30 days in jail over the incident, in accordance with state law, the Associated Press reported.
"Today some visitors threw carrots onto a big alligator," the center wrote in a Facebook post on Friday.
"This is a new level of stupid. We know some of Fripp's wildlife is amazing, but this is not how appreciation, respect, or admiration work. By giving these awesome prehistoric predators space we can live alongside them," the post continued.
"This behavior will not be tolerated. Fripp Island Security has a description of the people responsible and is on the lookout. The fine for harassing an alligator is $200... That's $200 per carrot in this case. Y'all, make good choices. Don't be stupid. This is not how Fripp treats its wildlife," it added.
According to Fripp Island naturalist Jessica Miller, the tourists were lucky the alligator did not react as they pelted it with vegetables, and "later slunk back into the water once the sun started going down," she told The Island Packet.
"But, this gator could have interpreted the tossed items as food and learned people are a source of food," Miller added. "Once that behavior is observed, the gator has to be caught and put down before that nuisance behavior turns into an attack on a person. "
Massive Alligator Harassed by 'Stupid' Carrot-Throwing Tourists in South Carolina | U.S.