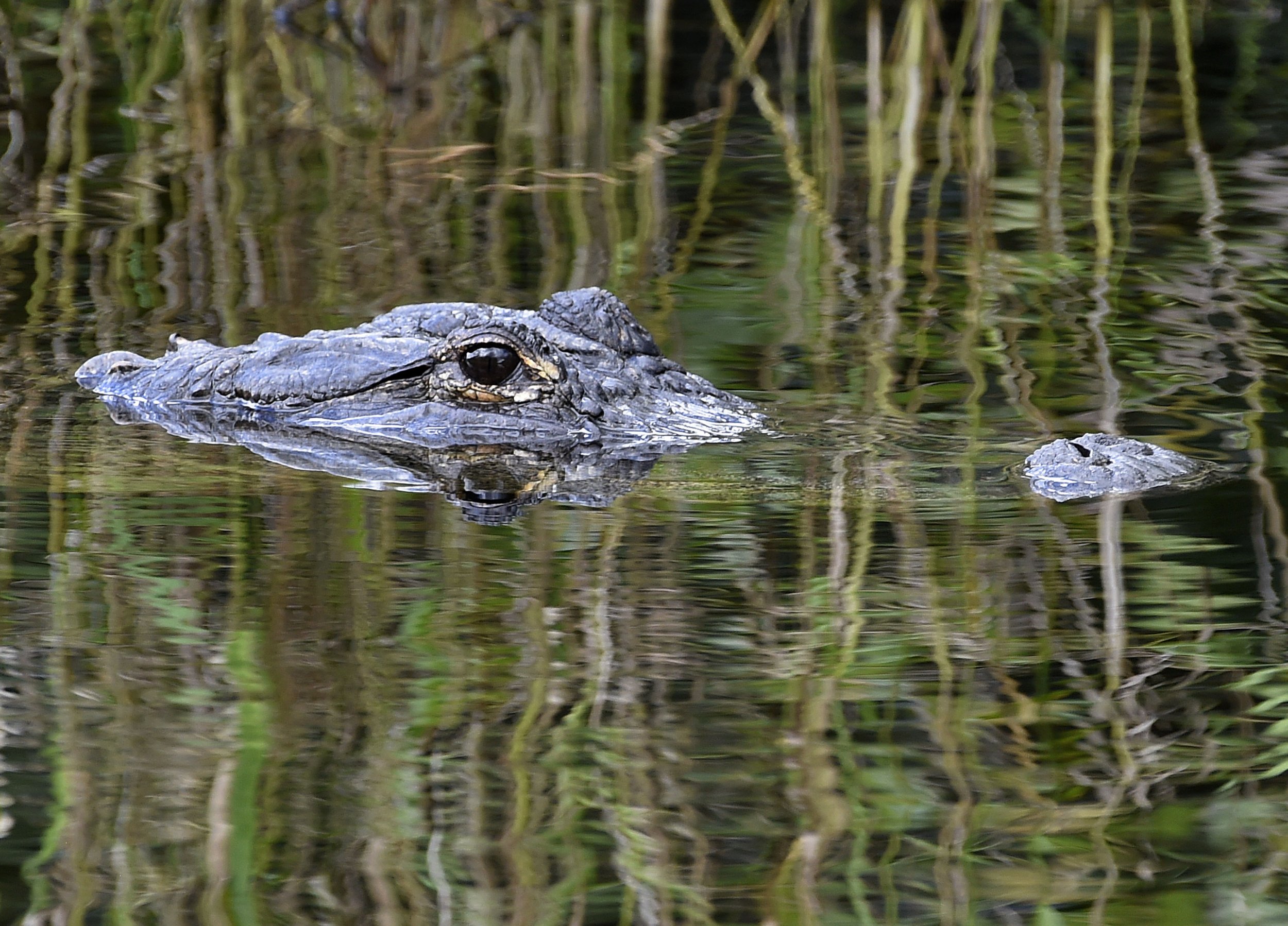 Hurricane Irma's powerful winds and heavy rains have already caused catastrophe since the storm made landfall in the Florida Keys early Sunday morning. Palm trees have easily snapped, street signs plowed down, and a crane collapsed in downtown Miami, among other damages. Infrastructure uprooted by over 100 mile-per-hour winds is a threat in itself, but there's also another hazard Floridians are concerned about: alligators. But, one wildlife reserve says there's nothing to worry about.
More than 2,000 alligators, some of which are nearly 14-feet, are onsite at Gatorland Orlando. Amidst Irma, they'll be staying there and won't pose any risk to humans, park director Mike Hileman told HuffPost. Hileman and his team have prepared for a number of hurricanes and assure the public they have taken the necessary steps to keep the gators locked up.
"We have a detailed hurricane procedure in place," he said. "We have double fences, a large perimeter fence that goes around the entire property."
The fences are eight-feet high, according to a Facebook video published by the park staff on September 8. If the high-speed winds manage to wreck the fences, "they are still not getting off this property," Hileman said.
But, that's not to say other alligators across Florida pose no risk. Gatorland's 2,000 may be safe, but there's still more than a million others throughout the state, according to the Florida Fish and Wildlife Conservation Commission.
"If you see an alligator floating down the street right by your house, it ain't ours. Don't call us. Call the Florida Fish and Wildlife Department," park president and CEO Mark McHugh said in a Facebook video.
The park is also home to many other animals that could potentially pose a threat, including venomous snakes and boa constrictors. But those too are all locked up at Gatorland.
"We put them into bags via the Florida Fish and Wildlife Conservation Commission procedures and policy for handling animals during storms," McHugh explains. "We put those into safe lock lockers. We put those lockers into locked buildings. Doubly, triply safe, none of our animals are getting out."
The frightening thought of loose alligators in Florida comes less than two weeks after Hurricane Harvey plagued Texans with a similar worry. As rainfall accumulated, the owner of a wildlife reserve with 350 gators in Beaumont, Texas expressed concern that the high waters would allow the reptiles to swim away. About 30 managed to escape, according to the Dallas Morning News.
If you happen to cross paths with a gator, just let them be, Texas authorities advised.