Did Allison Mack Try To Recruit 'Smallville' Castmate Alaina Huffman to NXIVM Sex Cult?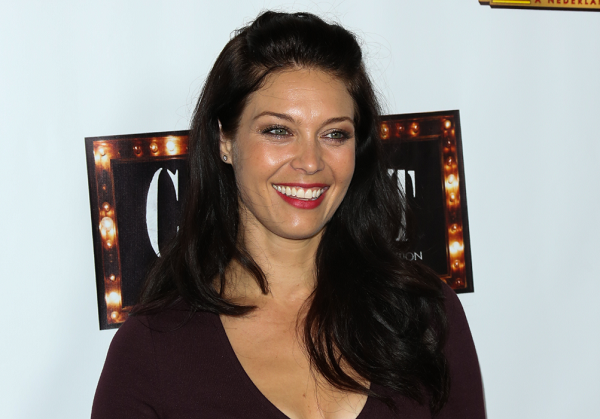 Allison Mack's former Smallville castmate Alaina Huffman claimed the actor invited her to a number of meetings, which turned out to be for NXIVM's sex cult, back while they were filming The WB superhero series. Mack is currently facing multiple charges of sex-trafficking and racketeering among others after being indicted for her role as a "slave master" in NXIVM founder Keith Raniere's cult.
Huffman, who joined Smallville as Dinah Lance/Black Canary in 2008, told Us Weekly she regularly shot down Mack's invitations because she was so busy with her own family.
"Interestingly, when I look back on it, I had been invited to several meetings, and because I had two little kids at the time, I never really had the time and our schedules never really lined up, so I never ended up attending," she said on Tuesday. "Honestly, there was always a little something off about it."
Huffman's intuition proved to be correct after Mack was arrested for her involvement in the secret sex-cult in 2018. The actor said she "wasn't surprised, but I was shocked" when she first learned of Mack's indictment.
"I was kind of like, 'Oh my God! Oh, that makes sense,'" she continued. "It was just a feeling, and I was like 'No, I'm good,' and I stayed away. I don't know if that's because I had own village, I wasn't very susceptible or vulnerable. I had a great group of friends, at the time I was married and I had my kids."
The Supernatural star noted she could "see the appeal" of women blindly wanting to participate in anything Mack invited them to. "Here was this successful young woman who was living a great life, and it was intriguing. I can see where people got recruited," she said.
Mack pleaded guilty to charges related to her rule in Raniere's sex cult pyramid scheme, which enslaved women, branded and assaulted them after they were lured into the group under the NXIVM's public guise as a self-help and development group.
"Through it all, I believed Keith Raniere's intentions were to help people. I was wrong," Mack said during a hearing in April, according to court documents. "I must take full responsibility for my conduct and that is why I am pleading guilty today. I am and will be a better person as a result of this."
Meanwhile, Raniere, who was charged with child exploitation and child pornography in addition to sex-trafficking and racketeering conspiracy charges, has maintained claims of innocence and pleaded not guilty to all charges.