Allow Refugees to Work Says UN, as Turkey Prepares to Host 2.5m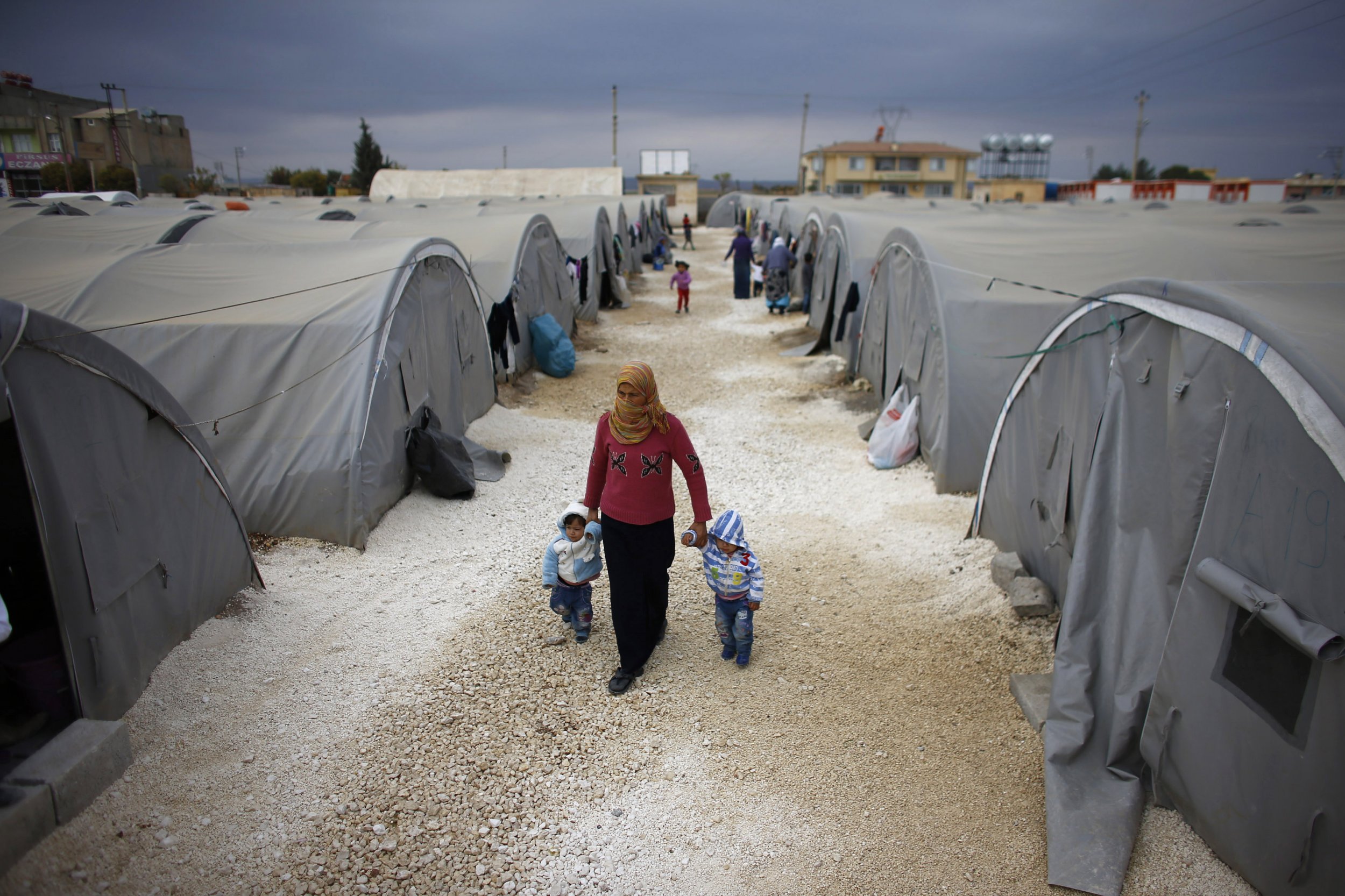 Allowing refugees to enter the workforce helps to relieve the humanitarian burden in host countries and is "best practice" according to a top UN official, who is warning that Turkey needs help from the international community to deal with "an unprecedented" number of refugees.
Helen Clark, the administrator of the UN Development Program (UNDP) says countries bearing the brunt of the refugee crisis caused by the ongoing conflicts in Syria, Iraq and Libya, need more support.
She points out that legislation proposed by the Turkish government, which will allow refugees to enter certain sectors of the labour market if passed, is a positive move, and one that other countries should consider also adopting.
Warning that the number of refugees in Turkey could reach 2.5 million by the end of the year, Clark, who is a former prime minister of New Zealand, told Newsweek: "Turkey is now the largest host of refugees anywhere in the world."
Clark says the situation in Turkey is unprecedented. "In the case of Turkey it began receiving a few hundred, then a few thousands, then a few tens of thousands, then a few hundreds of thousands of people, and now it has up to the 1.7 million from Syria alone."
"Turkey for a long time has never asked for any help but this is becoming quite a burden and where we see that the partners can help is the host communities do need support with the provision of basic services, they need support with regional economic development to absorb people."
Many refugees will enter the labour market, both legally and illegally warns Clark, but if they enter it illegally they are in danger of being exploited. "In the case of access to the labour market, this is most definitely a best practice," she adds.
According to the UN Refugee Agency (UNHCR), there are more than 1.7 million Syrian refugees in Turkey, along with around 300,000 from Iraq. It's believed that by the end of the year as many as 500,000 more refugees from Syria will have made their way to Turkey.
"We would really ask for international partners to be stepping up support for the host community side of the appeal," says Clark, adding that the authorities in countries hosting large numbers of refugees need more support due to the increased pressure on sanitation, jobs, and accommodation.
Clark adds that from the highest level of Turkish government the attitude to Syrian refugees has been one of hospitality.
"I regarded that as really very positive, the fact Turkey willingly invested in camps, and the camps are a higher standard than ones I've seen in other parts of the world, then the progressive moves on the labour market," she explains.
This hospitality appears to be reflected in Turkish society, although a further influx of refugees could exacerbate tensions, according to Alev Scott, a Newsweek correspondent based in Istanbul.
"There are tensions but everyone is quite suprised by how relatively, it's not that bad," she says.
"Of course there have been some fights breaking out, especially in south-eastern border towns, which have borne the brunt of it in the sense that Istanbul is a massive city already so it can absorb more. The smaller cities are less well equipped to absorb that number of refugees."
The secretary-general of the United Nations meanwhile has called the Mediterranean a "sea of tears" following the deaths of hundred of migrants trying to cross from Libya to Europe, calling on the international community to do more to help.
"I think it seems to be the worst humanitarian crisis since the Second World War," said Ban Ki-moon on board an Italian naval ship the San Giusto yesterday, on a visit to see Italian naval operations in action.
"So many thousands of people have lost their lives in their pursuit for a better future. I know why they have been risking their lives despite very difficult challenges. It is because [of a] lack of opportunity, their pursuit for peace and a better future. We have to care for them. At the same time, I know it is a huge challenge for the Italian Government and, in a broader sense, European governments. Not a single country – like Italy – can bear all this responsibility."