Almost 250,000 Forced to Evacuate Due to Flooding in Malaysia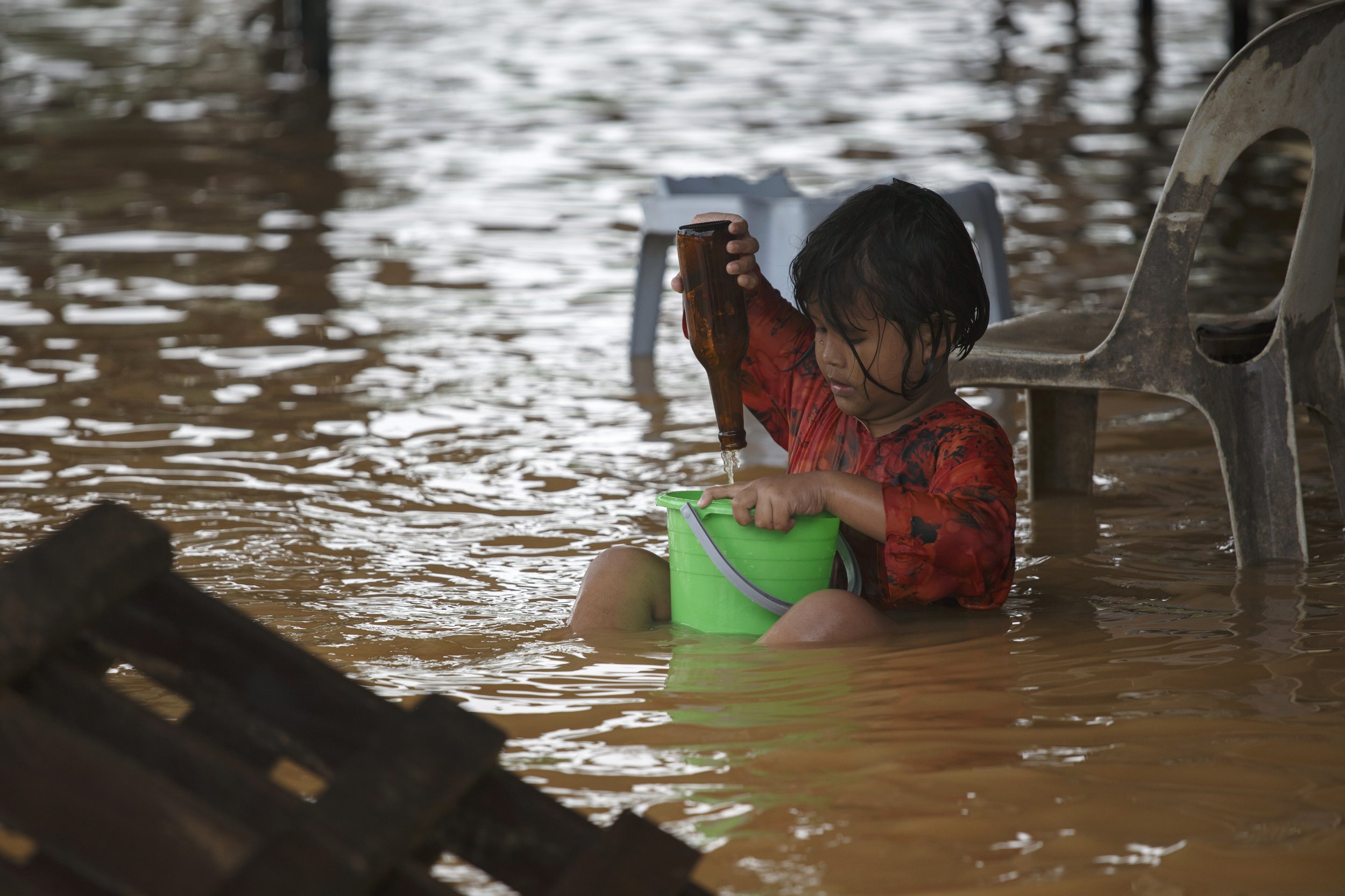 Malaysia and Thailand have faced severe flooding in the last few days, resulting in almost a quarter of a million people having to abandon their homes and 24 deaths.
Malaysian North-eastern states Kelantan, Terengganu and Pahang have been particularly badly hit with water rising fast and the strong currents hampering rescue efforts.
Many have been forced to take shelter in temporary relief centres but there is considerable anger amongst the population at the relatively slow response from the government. Malaysian prime minister Najib Razak has been especially criticised after pictures emerged of him playing golf with Barack Obama whilst on holiday in Hawaii.
However, Razak has now returned and toured some of the worst-hit areas over the weekend. He released a statement saying: "Every day when I was there, I received the latest report on the flood situation... as it became more serious, I decided to return to the country as soon as possible."
The council have also published a statement saying: "No matter how prepared we are, there will always be a bigger and more devastating disaster that tests the capability and resources of the country," while deputy prime minister, Muhyiddin Yassin has told local Star newspaper that the government are struggling to cope with the disaster: "I admit the situation is challenging to the rescue workers and we are trying our best to make sure that the food arrives to the victims depending on the flood situation."
However, the opposition party has taken the opportunity to criticise the failings of the current government with opposition member Tony Pau saying that they showed a "complete lack of urgency" in calling a council meeting to discuss the floods. He continued: "We are running a headless government with no urgent, cohesive and proactive response to the arising chaos."
While $14million was initially allocated to aid the relief effort, two days ago Malaysia announced that an extra $142m would be dedicated to helping those affected by the floods. However, many are still frustrated at the government's delay. One woman told news agency: "I am angry with them. We don't care about their politics. We just want the government to do what they should do and help us."
The rain is expected to continue for this week. A senior meteorological officer with the National Weather Centre of the Malaysia Meteorological Department, told the Malaysian Insider: "It will help to develop very dense rain clouds and the result in two or three days of continuous rain that will occasionally be heavy."