Almost 30 Years Later, Two Suspects Identified in Lockerbie Plane Bombing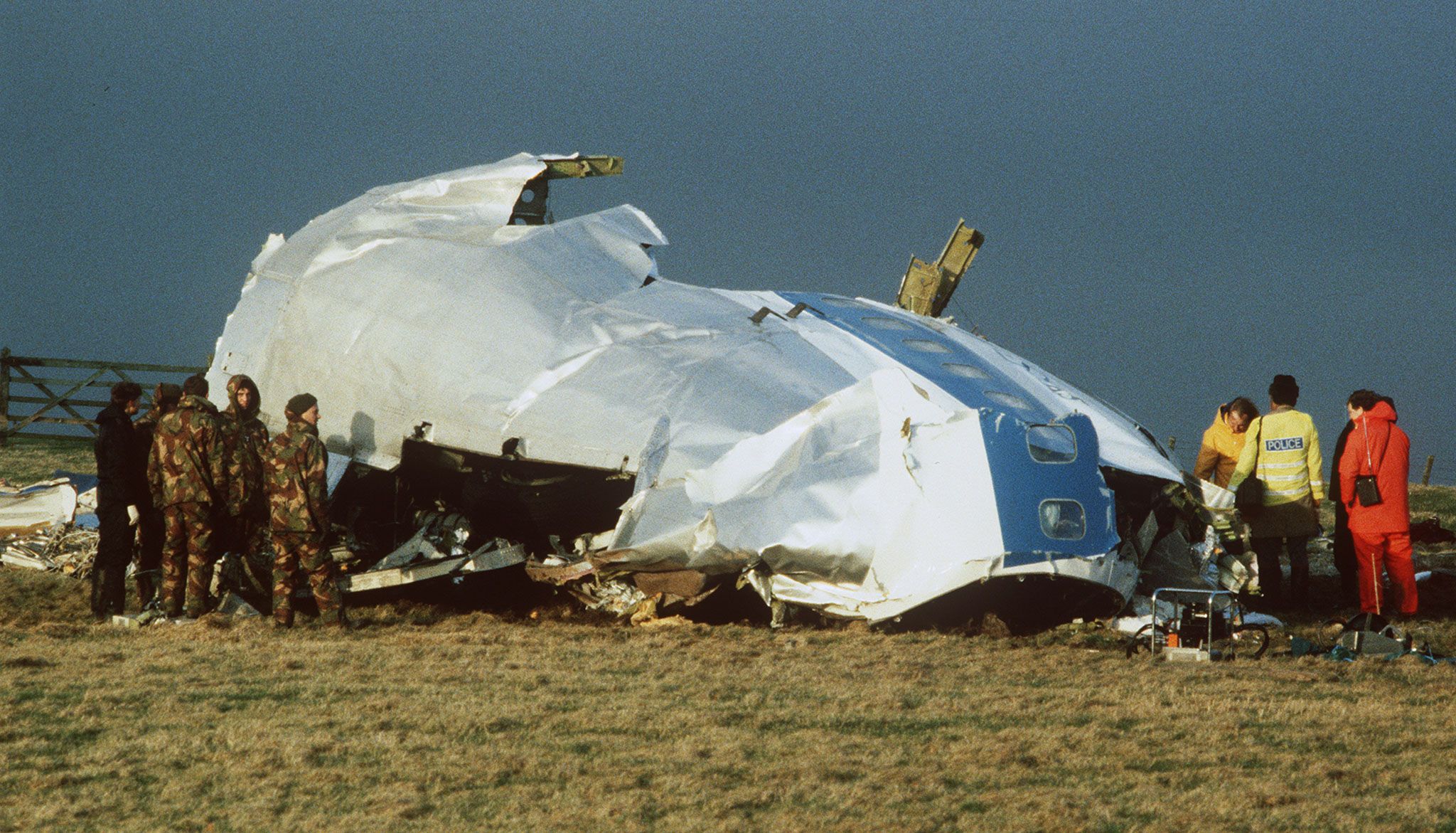 Two suspects have been identified in the bombing of Pan Am Flight 103 that killed 270 people in 1988 after a suitcase bomb exploded.
Scotland's Crown Office, which describes itself as an independent prosecution service, sent a letter to the Libyan Attorney General in Tripoli on Thursday. The letter "identifies the two Libyans as suspects in the bombing of flight Pan Am 103," Scottish prosecutors said in a statement, Reuters reported. The names of the suspects were not made public.
On December 21, 1988, a bomb detonated on a Boeing 747 traveling from London to New York City just after takeoff, killing all 259 people on board, including 189 Americans. The plane crashed into the ground in Lockerbie, Scotland, therefore making the investigation the jurisdiction of Scottish authorities.
Scotland's Crown Office and the United States attorney general "are seeking the assistance of the Libyan judicial authorities for Scottish police officers and the FBI to interview the two named suspects in Tripoli," according to the statement.
In 2003, Muammar el-Qaddafi said his camp was responsible for the bombing—though mystery still surrounds the attack.
Only one person was ever convicted in the bombing. Abdelbaset al-Megrahi was found guilty in 2001, but released in 2009 after he developed cancer. He died in 2012.