Almost 80 Percent of College Students Say Abortion Should be Legal
An overwhelming majority of college students support abortion being legal in all or most cases, a recent poll found, representing stronger support than Americans as a whole.
In 2019, several states, including Georgia and Ohio passed "heartbeat bills," which restrict abortion access to about six weeks of gestation, and Alabama passed a bill restricting abortion access to solely when the mother's life was at risk. With younger generations making up the majority of voting-eligible adults, their stance on abortion could make it a make-or-break issue for the 2020 presidential election.
Almost 80 percent of college students responded to a recent poll conducted by College Pulse, a student polling platform, that they agreed abortion should be legal. Thirty-five percent said it should be legal in all cases and 43 percent responded it should be legal in most cases.
Only 5 percent of respondents said it should be illegal in all cases and 17 percent responded it should be illegal in most cases.
When the pool of respondents was widened to represent all Americans, support for abortion being legal in all or most cases dropped to 58 percent, according to College Pulse.
While female students were more likely to agree abortion should be legal in all or most cases, it was only a 9 percent increase from male students.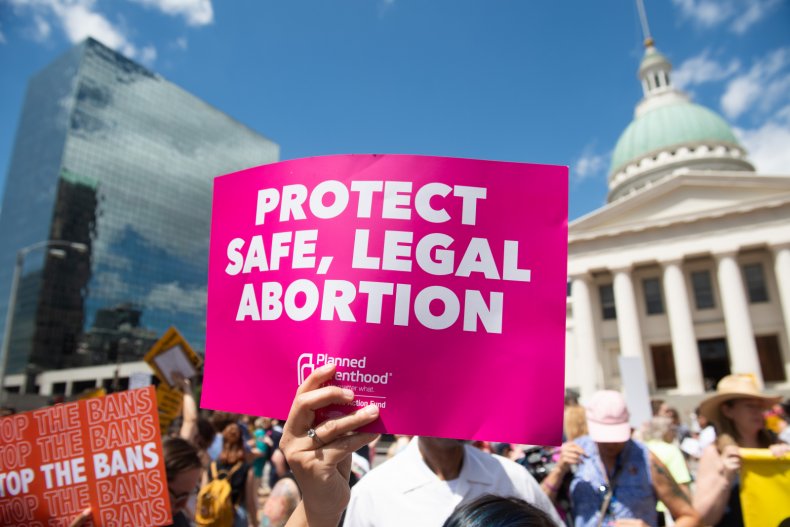 Senator Kamala Harris, a presidential hopeful, unveiled her plan for handling strict abortion laws during an MSNBC town hall on Tuesday. She explained jurisdictions with a history of violating Roe v. Wade would have to clear new abortion laws with the Department of Justice before they could go into effect.
Several other candidates have also voiced their opinions on abortion and College Pulse found the issue could be a deal breaker among student voters.
When asked if they would ever support a presidential candidate who doesn't share their views on abortion, 68 percent of those who were surveyed said it would be unlikely or very unlikely.
Women were less likely than men to support a candidate that had a differing view on abortion with 77 percent responding it was unlikely. Fifty-seven percent of men responded it was unlikely or very unlikely.
Responses to the question regarding support of presidential candidates based on a congruent abortion opinion weren't categorized by respondents' stances on abortion, so it accounts for those that are anti-abortion and pro-choice.
Generation Z, people born between 1995 and 2015, accounted for four percent of all votes during the 2018 midterm election, according to Pew Research. However, when combined with the two other youngest generations, Millennials, those born between 1981 and 1996, and Generation X, those born between 1965 and 1979, they formed the majority of voters.
Pew Research also noted during the 2020 election, Generation Z voters will have a greater impact as more of them reach voting age. They're projected to be 10 percent of eligible voters.