Almost 90,000 Pounds of Ham Recalled for Possible Listeria Contamination, One Death Reported
More than a few little piggies are coming home from the market after almost 90,000 pounds of ready-to-eat ham were recalled over a possible exposure to Listeria monocytogenes.
Approximately 89,096 pounds of Johnston County Hams products were recalled on Wednesday by the U.S. Department of Agriculture's Food Safety and Inspection Service (FSIS). In an announcement about the recall, the FSIS shared that the products subjected to the recall were produced from April 3, 2017, until as recently as Tuesday.
Five different products from Johnston County Hams were subjected to the recall and included:
Country Style Fully Cooked Boneless Deli Ham
Ole Fashioned Sugar Cured The Old Dominion Brand Hams Premium Fully Cooked Country Ham
Padow's Hams & Deli, Inc. Fully Cooked Country Ham Boneless Glazed With Brown Sugar
Premium Fully Cooked Country Hamm Less Salt
Goodnight Brothers Country Ham Boneless Fully Cooked
The Ole Fashioned Sugar Cured fully cooked ham and the Premium Fully Cooked Country Ham both had sell-by dates from April 10 to September 27, 2019. Each item subject to recall will have the number "EST. M2646" inside the USDA inspection mark. The products were shipped to distributors in Maryland, North Carolina, New York, South Carolina and Virginia.
FSIS was first notified about a person who had become ill with listeriosis after consuming one of the ham products on September 27. An investigation conducted in conjunction with the Centers for Disease Control and Prevention (CDC) and state health partners determined a link between the illness and Johnston County Hams' products.
An epidemiologic investigation identified four cases of listeriosis that occurred between July 8, 2017, and August 11. Out of the four cases that were discovered, one person died.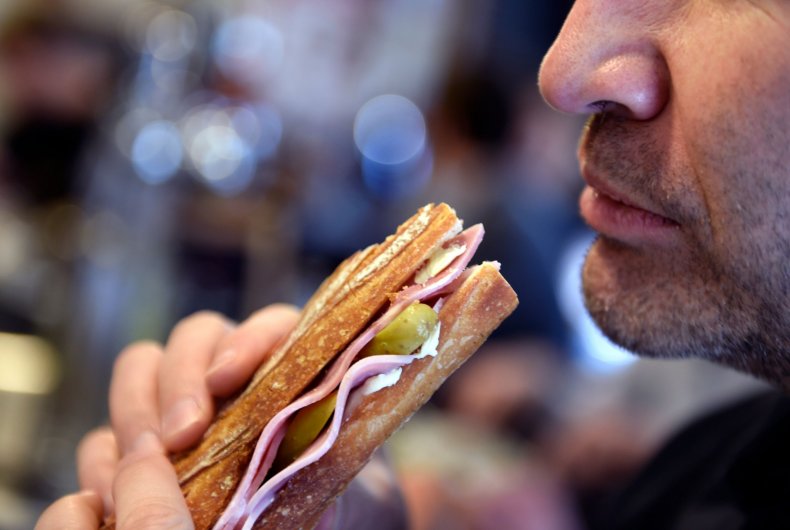 Listeriosis is often caused by eating food contaminated with the bacterium Listeria monocytogenes and is a serious infection, according to the CDC. Of the estimated 1,600 people that get listeriosis each year, about 260 people die from the infection.
While listeriosis is a serious infection for any person who develops it, it's especially dangerous for women who are pregnant. The infection can lead to a miscarriage, stillbirth, premature delivery or the newborn developing a life-threatening infection. Pregnant women also experience different symptoms than people who aren't pregnant.
Pregnant women tend to only experience flu-like symptoms such as fever, fatigue and muscle aches. However, people who aren't pregnant and develop the infection may also have a headache, stiff neck, confusion, loss of balance and convulsions.
Symptoms usually begin between one and four weeks after food contaminated with Listeria is consumed. Some people have also reported symptoms as late as 70 days after exposure or as early as the same day.
Other than pregnant women, older adults and people with weakened immune systems are considered high risk for listeriosis, which is treated with antibiotics.
The FSIS is continuing its work with state and federal public health partners to determine if the products are linked to any additional illnesses. The agency urged anyone in possession of the products to throw them away or return them to the place of purchase, even if they've been stored in the freezer.