'Almost Broke' Tyrese Denies Feud With 'The Rock' in Instagram Post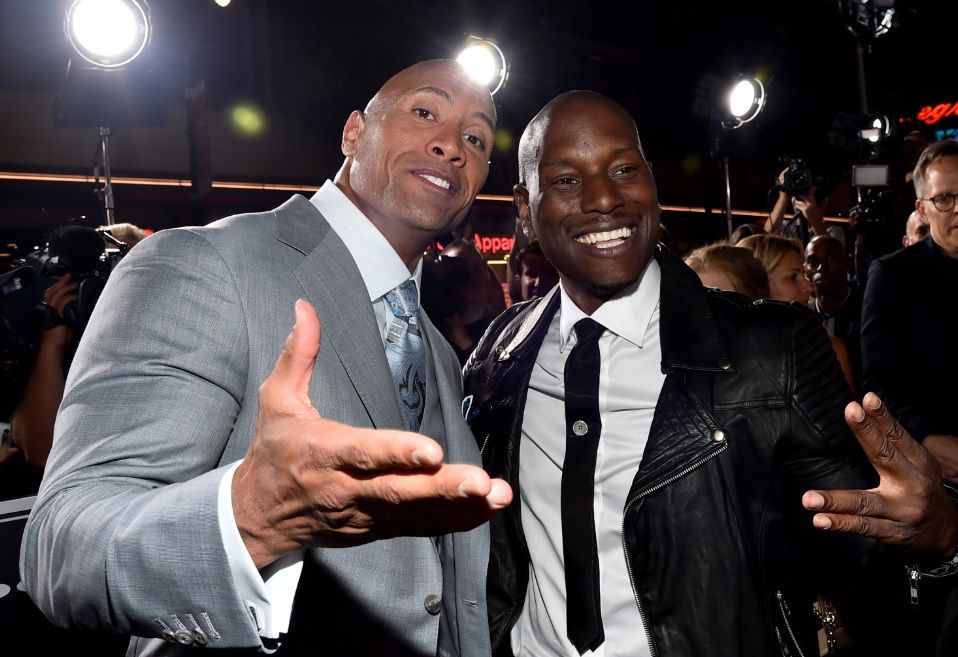 Fast & Furious actor Tyrese denied he was feuding with his co-star, Dwayne "The Rock" Johnson, in one part of a lengthy Instagram post Wednesday. In earlier messages, he sparked rumors there was drama when he threatened to quit the famous movie franchise if Johnson were involved.
"And FYI I was never mad at The Rock — I was just mad that he was 'pitched' an idea privately and said yes to it without thinking of what I'm dealing with personally," he said.
Tyrese lost custody of his daughter, 10-year-old Shayla, in September and noted Johnson still gets to spend time with his children, 16-year-old Simone and 1-year-old Jasmine Johnson. Although he has an estimated net worth of $10 million, Tyrese claimed he was struggling financially.
Even though the actor, 39, rebuffed gossip about a potential dispute, he seemingly took aim at Johnson in the next part of his post.
"I'm almost broke swimming in legal fees CAA tried but couldn't book me anything cause my ex-wife killed my reputation so no one wants to hire me," Tyrese wrote. "It's not about I know I know I know right?? Says the man on the Forbes list…Make sure you kiss your [two] daughters when you get home I wish I could but I can't afford to fight for my baby anymore so they're likely going to take her away."
In previous messages, Tyrese noted his "millionaire and billionaire" friends did not reach out to him during his custody battle for Shayla, which was an apparent diss toward Johnson.
Tyrese called Johnson a "clown" in one Wednesday post and cropped him out of a picture with late Fast & Furious actor Paul Walker in another.
His ex-wife, Norma Gibson, was granted full custody after Shayla accused her father of physical abuse.
The Fast & Furious star denied the allegations, adding Shayla fabricated her claims.
"After 9 years of working extremely hard to co-parent our child, I am disappointed to learn that the mother of my daughter has made gross and false accusations against my character in a shameful attempt to ruin our co-parenting efforts," he told People Magazine in a September 14 statement. "There is nothing I love more in this world than my daughter and I would never do anything to harm her well-being or happiness. Co-parenting is tough and it's unfortunate when your partner tries to sabotage the situation with hurtful lies and irrational behavior."