New data released by the Ontario government shows that almost half of the COVID-19 hospitalizations in Canada's most populous province are "incidental" patients who are COVID-positive but were not admitted due to their virus diagnosis.
After finally releasing data differentiating those being treated for COVID-related illness from other health issues, the province said 3,220 people—46 percent of COVID patients in hospitals—were incidental admissions.
Roughly 54 percent of COVID hospitalizations were admitted due to illness stemming from the virus.
"We are updating Ontario's public reporting to distinguish patients hospitalized due to #COVID19 from those admitted for other reasons with COVID-19," Health Minister Christine Elliott tweeted on Tuesday morning.
Hospitals were asked to begin updating their daily reporting to distinguish between the two on December 29.
"So [say] someone has a broken leg. If they're admitted, they all get screening testing and they're positive," Dr. Kieran Moore, Ontario's chief medical officer, said during a December 30 press briefing. "We don't want those numbers contributing to our understanding of the burden of hospitalizations in Ontario."
Moore continued: "So we've asked all of our hospital partners to be more vigorous in their reporting so that we can provide a reliable source of data to decision-makers and to Ontarians on the impact of COVID on our hospital sector."
The province is still evaluating whether it will update its reporting for COVID-related deaths and identify them either as casual or incidental.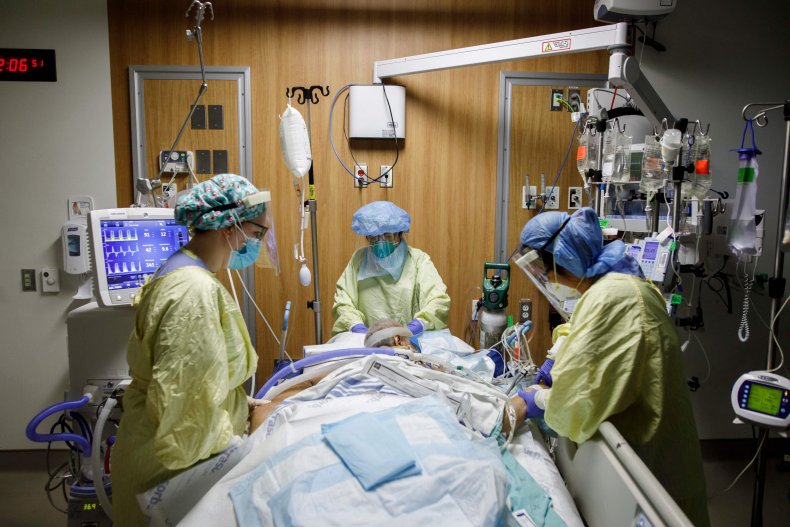 Elliot stressed that although the new figures show fewer Ontario residents are requiring hospitalization for their COVID infections, it doesn't change the dire situation at many of the province's overworked hospitals.
"While this doesn't change the serious situation in Ontario's hospitals, it is important to share this data to provide additional context on the state of the pandemic," she said.
Of the COVID-positive patients in the province's intensive care units, 83 percent were admitted for virus-related reasons and 17 percent were admitted for other reasons but have tested positive for COVID.
More than half of the people admitted to ICU due to COVID are currently on a ventilator.
The highly transmissible Omicron variant hit Ontario particularly hard, driving the positivity rate up to 24.4 percent. Before the holiday season and colder weather, the province was reporting a positivity rate between 1 and 3 percent during November.
Officials have reported noticeable increases in new COVID cases in the Greater Toronto Area, as well as the Waterloo Region and in the nation's capital of Ottawa.