Almost Half of Russians Fear Syria Will Lead to World War III With the West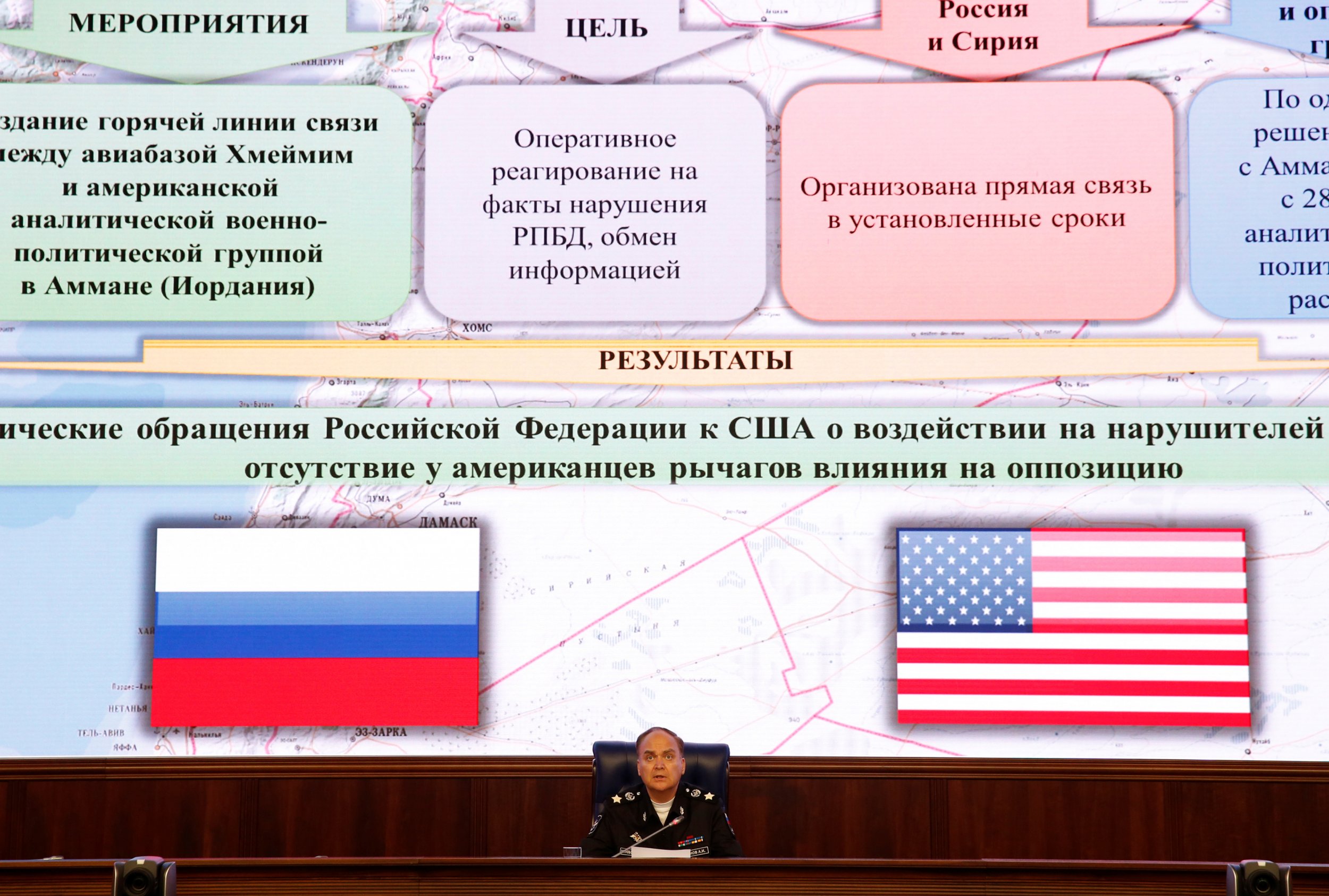 Almost half of Russians have concerns that the worsening ties with the West regarding the war in Syria could lead to World War III, according to Russian independent pollster Levada Center.
Russia, which has been backing Syrian President Bashar al-Assad with airstrikes since last fall, has failed to convince Western partners to unite forces behind the brutal and embattled leader for the sake of combating jihadist extremists.
The U.S., France and others have accused Russia of indiscriminately targeting civilians and opposition groups, while Russia has accused the U.S. of siding with anti-Assad extremists.
The uptick in rhetoric has worried Russians, with 48 percent of those polled indicating they are either "greatly concerned" or "somewhat concerned" that the increase in tension could lead to World War III. This is the highest rate of concern that a global conflict is impending since the height of fighting in Ukraine in summer 2014, when 54 percent of Russians felt that way.
Russians are also divided on whether or not involvement in Syria worsened the international attitude towards Russia. The poll shows that 32 percent felt it had worsened the treatment of Russia internationally, 21 percent felt it had improved it, and 26 percent found it difficult to respond.
However, the majority of Russians (52 percent) have a positive opinion of the Russian operation in Syria, while 26 have a "somewhat negative" or "entirely negative" opinion.