Almost None of G20's COVID Recovery Plans Met Green Goals: Study
A study published Wednesday reported that very little of the $14 trillion that G20 countries spent in COVID-19 economic recovery plans over two years was used on efforts to fight climate change, which had been a key goal set by the countries involved in the global summit.
The journal Nature published the study conducted by Johns Hopkins University analysts. Going over data of money spent by G20 countries in 2020 and 2021 for pandemic recovery, the researchers found only around 6 percent of pandemic recovery spending was used in areas that also cut greenhouse-gas emissions, such as electric car initiatives and creating more energy-efficient buildings. Meanwhile, almost 3 percent of stimulus funding was devoted to activities that can increase emissions, such as subsidizing fossil-fuel industries.
The G20, or Group of Twenty, is a forum comprising 19 countries and the European Union (EU). The group was founded in 1999 and represents the world's largest industrialized and emerging economies. Issues related to the global economy are addressed during the G20's annual summits, with ways to address climate change becoming a major focus in recent years.
The study's authors noted in Nature that G20 countries spent "at least" $14 trillion over 2020 and 2021 in efforts to save economies hit by the pandemic.
"Much of that total, rightly, went to shoring up health-care systems, wages and welfare. But climate action was widely promised, too—including 'green new deals' and 'building back better,'" the study's authors wrote. "Our analysis suggests that, so far, those promises have not been met."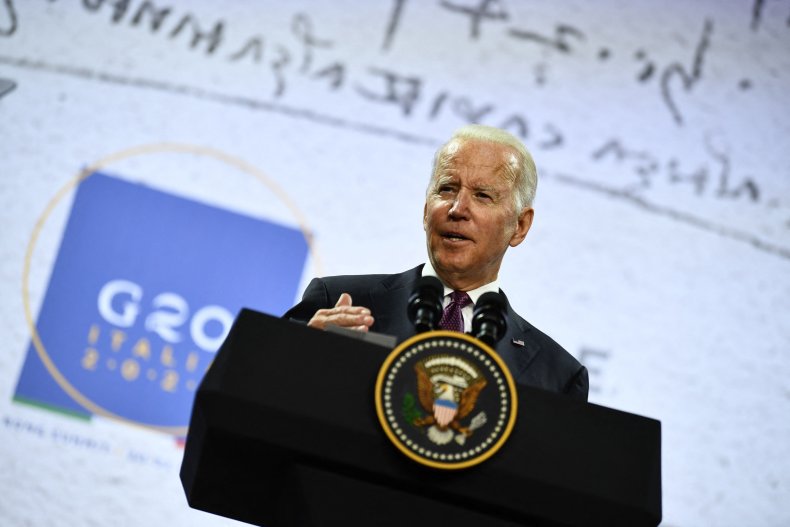 The study claimed that current green investments are considerably less than similar efforts after previous recessions. It said 16 percent of global stimulus spending was used for cutting emissions following the financial crisis in 2007-2009.
As a comparison, around 91 percent of the economic recovery spending studied over the current two-year span was not used in efforts to target lowering greenhouse-gas emissions. While a lot of the money went toward healthcare systems, according to the study's authors, "[m]ost went to propping up the status quo: tax breaks, subsidies, business bailouts and wages paid to workers or companies to avoid lay-offs."
"The main takeaway really is that this is a missed opportunity for us to shift away from fossil fuels at a time when governments were willing to mobilize enormous resources to prop up struggling economies," Dr. Jonas Nahm, the lead author of the study and an assistant professor in the School of Advanced International Studies at Johns Hopkins University, told Newsweek.
A central argument of the analysis was that by investing in more green initiatives for infrastructure, building, transportation and clean energy technologies, governments could reap large and more long-term economic rewards.
"Building back to the status quo will not help with emissions reductions, but it also won't help make national economies ready for a low-carbon future, when key industries and sources of national competitiveness will be those centered on technologies that will yield emissions reductions," Nahm said.
Experts recognized by the United Nations' Intergovernmental Panel on Climate Change (IPCC) have said countries need to halve carbon emissions by 2030 and reach net zero emissions by 2050 in order to significantly reduce global temperatures from rising. Some of the G20 countries have committed to that goal, while others have set other dates as deadlines.
The Nature article warned that the recent data on government spending shows such goals will not be possible if nations don't make rapid and significant changes. However, some European countries and the United States under President Joe Biden were commended for pushing green efforts.
"It is not too late to change course," the authors said. "Now that vaccines, antivirals, masks and more could be offering a path out of the pandemic [at least on paper], national economies have a prime opportunity to shift to a low-carbon footing."
Nahm told Newsweek that personally, he said he is "nonetheless cautiously optimistic."
"The pandemic has demonstrated that governments are indeed capable of mobilizing large amounts of resources to fight an urgent crisis—and we now need to see the same urgency and level of commitment applied to the climate crisis," he said.
Updated 03/04/2022, 3:36 p.m. ET: This story has been updated with comments from Dr. Jonas Nahm.