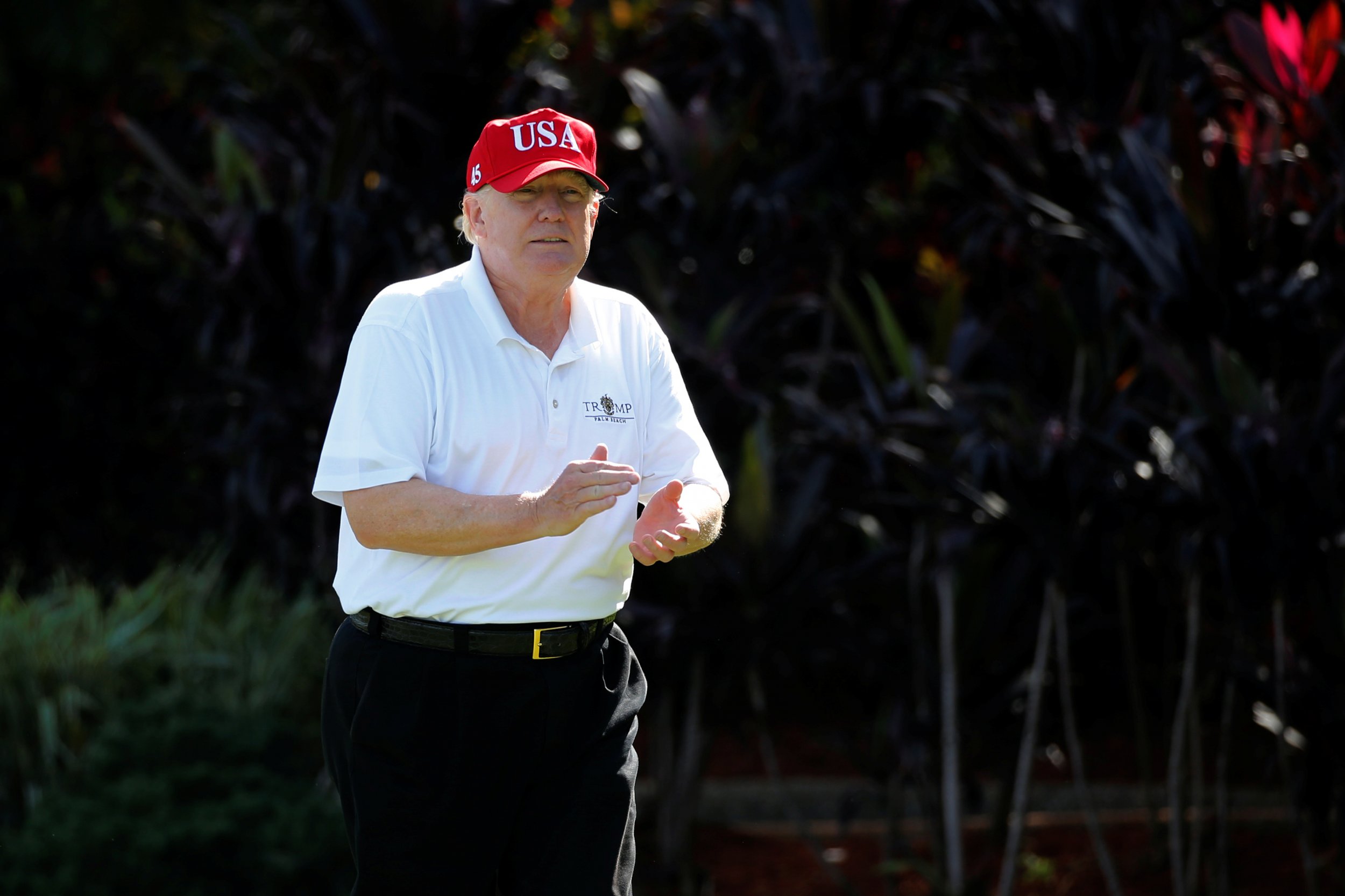 A White House physician on Tuesday revealed President Donald Trump should shoot for losing 10 to 15 pounds, and presented a two-pronged plan for the president over the next year. Trump's response indicated he would rather give up his favorite food, McDonald's, than the other key to weight loss.
"He is more enthusiastic about the diet part than the exercise part," said Dr. Ronny Jackson, who examined Trump, 71. "But we are going to do both."
Related: Trump Loves Starburst, But Just the Red and Pink Ones
Jackson said that Trump—6'3" and 239 pounds, three pounds heavier than his last physical—on a day-to-day basis does not have a "dedicated, defined exercise program."
"That's what I'm working on. The good part is, we can build on that pretty easily," said Jackson, adding that some people have a daily exercise regimen while others like Trump don't.
"I would say, though, that despite that, one of the things, being with the president on a day to day basis, is that he has a lot of energy, a lot of energy and a lot of stamina," the military physician said.
Jackson envisions a workout for Trump that will minimize impact on his joints.
Asked about golfing—Trump as of late December had spent more than 25 percent of his days in office at one of his golf clubs—Jackson said: "No, I don't keep a tally, and yes, like everything else, being on the golf course, there is a certain amount of exercise involved in that."
But when he golfs, Trump reportedly travels mostly on a cart, and on the campaign trail counted his rallies as exercise.
The president considers forms of exercise besides golf to be misguided, and argued that a human being, like a battery, is born with a finite supply of energy.
Uncommon Knowledge
Newsweek is committed to challenging conventional wisdom and finding connections in the search for common ground.
Newsweek is committed to challenging conventional wisdom and finding connections in the search for common ground.
About the writer
A Los Angeles native, Jessica Kwong grew up speaking Spanish, Cantonese and English, in that order. Her journalism career started at the San Francisco Chronicle and she has also been a staff writer at the San Antonio Express-News, La Opinión, Time Warner Cable Sports, San Francisco Examiner, and the Orange County Register. Kwong earned her bachelor's degree in Comparative Literature in Spanish and English and Mass Communications from the University of California, Berkeley.