Almost a Third of Trump Voters Think Blackface Is Acceptable for a White Person to Do, Poll Shows
A fair portion of folks who voted for President Donald Trump in 2016 said they think it is acceptable for a white person to dress up in blackface, a new poll released on Wednesday found.
A survey from The Economist/YouGov asked respondents: "Is it acceptable or unacceptable for a White person to wear blackface make up?"
The poll results were published as two officials in Virginia—Governor Ralph Northam and Attorney General Mark Herring—have found themselves embroiled in scandals over wearing blackface decades ago. Both officials are Democrats and the new survey showed voters in their party, by and large, felt blackface was unacceptable.
Among Trump voters, 30 percent thought it was acceptable for a white person to wear blackface makeup, the poll showed. Still, more thought it was wrong. Forty-three percent of Trump voters thought blackface was not acceptable, according to The Economist/YouGov. Twenty-six percent of respondents were not sure. The results among Republicans were quite similar to the Trump voter results, with 29 percent saying blackface was acceptable and 44 percent saying it was not.
The vast majority of Democrats—88 percent—responded that a white person wearing blackface makeup was not acceptable, while six percent said it was acceptable and 14 percent were not sure.
Overall, a majority of Americans—56 percent—thought blackface was not unacceptable for a white person to do, while 16 percent thought it was acceptable and 26 percent were not sure.
The survey from The Economist/YouGov polled 1,500 U.S. adults from February 2 through February 9. It had a margin of error of plus or minus three percentage points.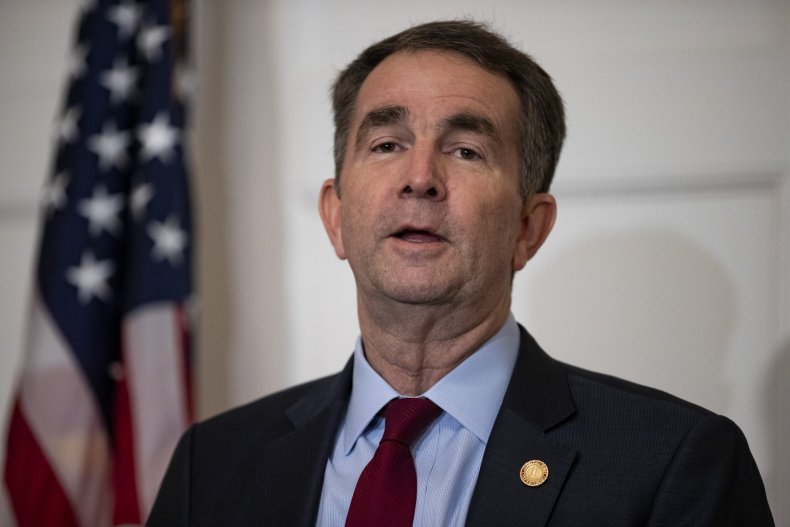 While Republican voters might be more willing to think blackface is OK, Democratic officials are the ones making headlines over the matter at the moment. On Wednesday, Herring admitted he wore blackface to a party in college while dressing up as a rapper.
"That conduct clearly shows that, as a young man, I had a callous and inexcusable lack of awareness and insensitivity to the pain my behavior could inflict on others," he said in a statement. "It was really a minimization of both people of color, and a minimization of a horrific history I knew well even then. Although the shame of that moment has haunted me for decades, and though my disclosure of it now pains me immensely, what I am feeling in no way compares to the betrayal, the shock, and the deep pain that Virginians of color may be feeling."
That came in the wake of the Northam scandal, in which his yearbook page showed a photo of a man in blackface and another in KKK garb. He denied being one of the men in the photo, but did admit that decades ago he wore blackface makeup as a part of a Michael Jackson costume. Northam has resisted calls to resign from Democratic allies and leaders within the party.