Top Al-Qaeda Leader Killed in U.S. Raid That Led to Death of 40 Wedding Guests
A U.S. air raid that killed up to 40 wedding guests in Afghanistan also killed a top Al-Qaeda leader, Afghan officials have said.
Up to 18 people were also wounded in the strike, which hit the Musala Qala district of Helmand province on September 22. However, a tweet from Afghanistan's National Directorate of Security (NDS) said that a number of insurgents were killed as well.
Among them was said to be Asim Umar—an Indian national who was appointed head of Al-Qaeda in the Indian Subcontinent (AQIS) in 2014.
He was reportedly a former resident of the town of Sambhal, in the northern region of Uttar Pradesh, according to the Indian Express, but disappeared to Pakistan in 1995 and had not been seen in India since.
According to the newspaper's intelligence sources, Umar trained in a jihadist camp in Miranshah, in Pakistan's northwest, before serving with several Kashmir-focused terror groups, such as Harkat-ul-Mujahideen and Jaish-e-Mohammad.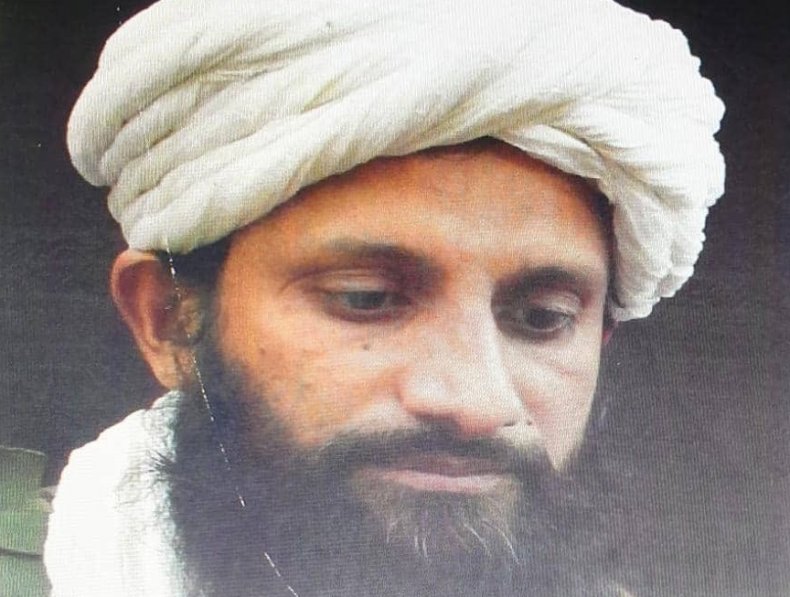 Umar was appointed as head of AQIS by Taliban leader Ayman al-Zawahiri to increase the recruitment of jihadists from countries such as Bangladesh, India and Myanmar.
In 2012, he appeared in a propaganda video celebrating the eleventh anniversary of the 9/11 attacks.
Alongside Umar, the NDS said that six other AQIS members were killed in the Musala Qala attacks, including Abu Raihan, said to be Umar's "courier" to Zawahiri. The agency released pictures of Umar both dead and alive.
U.S. officials have yet to confirm the deaths, nor has any representative of Al-Qaeda. However a spokesperson for the Taliban dismissed the news as "enemy-fabricated propaganda," reported the BBC.
At the time of the airstrikes, U.S. officials were strongly criticized for the attack—having killed numerous women and children—however, it was maintained that the target was legitimate as it was a Taliban complex. Nonetheless, the U.S. is investigating reports of civilian casualties.
A spokesperson for U.S. Forces Afghanistan told Newsweek: "U.S. forces partnered with Afghan security forces in an operation against Al-Qaeda terrorists in Musa Qala in Helmand on September 22.
"The massed Al-Qaeda figures presented an imminent threat. In the course of the operation several foreigners associated with Al-Qaeda were detained, including multiple persons from Pakistan and one from Bangladesh.
"Because of heavy fighting, we did conduct targeted precision strikes against barricaded terrorists firing on Afghan and U.S. forces. We assess the majority of those killed in the fighting died from al-Qaeda weapons or in the explosion of the terrorists' explosives caches or suicide vests.
"The incident is under investigation with our Afghan partners."
A statement from Afghanistan's defense ministry following the attack said that as a result of the operation in Masa Qala district, 22 foreign members of the Taliban were killed and a further 14 were arrested.
Among those detained were five Pakistani nationals and a Bangladeshi, the statement said.
The presence of al-Qaeda-linked Pakistanis among the dead and arrested—including Umar—raises questions as to the Taliban's willingness to cut ties with the terror group, as requested as part of ongoing peace talks with the U.S.
Washington agreed to withdraw troops from the region if Afghanis complied.
This article has been amended to include the statement provided by the U.S. Department of Defense.