Already Hindered by Vaccine Hesitancy, Health of Louisianians May Further Delta Surge
Louisiana is among several states that are currently facing a massive surge in coronavirus cases due to the rapid spread of the highly transmissible Delta Variant, but the state may be uniquely positioned to see the worst outcomes yet.
The Mayo Clinic's COVID-19 hot spot projections, which are made based on data from the Centers for Disease Control and Prevention, show that Arkansas, Florida and Louisiana have the highest rolling average of daily cases in the country.
While Louisiana isn't the only state seeing a tremendous rise in hospitalizations, hospital officials say that the state's population will fare much worse if they get infected, compared to residents living in Arkansas or Florida.
"What concerns me is that states like Louisiana and Mississippi have a lot of other co-morbidity illnesses. Even though Florida has a higher age range, Florida is a healthier state than Louisiana and Mississippi," Dr. Sandra Kemmerly, system medical director of hospital quality at Ochsner Health, told Newsweek.
She continued, "Not only do we have a poor vaccination rate, we have people who before COVID had worse underlying health conditions, and so those two things are truly a recipe for disaster."
Last year, the United Health Foundation ranked Louisiana as the unhealthiest state in the country in its America's Health Rankings 2020.
The annual report found that Lousianians are much more likely to suffer from obesity, high blood pressure and high cholesterol. The state fell in the bottom 10 for all three categories. People in Louisiana are also much more likely to have multiple chronic conditions. All of these factors have been shown to cause more severe illness in COVID-19-infected individuals.
Even though Florida has a larger elderly population in Florida, experts say older people have already been vaccinated while younger groups seem to not be getting their shots.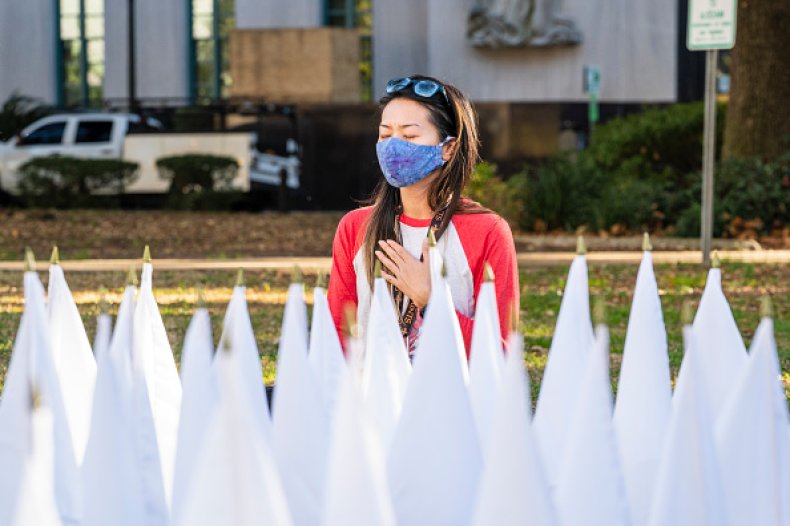 Although COVID-19 did not initially lead to hospitalizations in young people, the Delta variant is hospitalizing more youths than ever before.
In Louisiana, where unvaccinated, younger people are more likely to have underlying medical conditions, the Delta Variant could worsen the odds of the state's coronavirus patients.
"There are younger people who have risk factors for more severe COVID disease— primarily with obesity being the number one [factor], anecdotally, associated with worse disease," Kemmerly said. "A younger person with a high BMI is certainly at risk for COVID."
"Our overall age, on average, is about 10 years less than it was a year or so ago, so that's pretty significant," she added.
The medical director said she's been particularly taken aback by the number of people in Louisiana who have refused to get vaccinated.
"It was naïve to think that the majority of people who were eligible would take the vaccine," she said. "I thought that everybody would just take it if they were eligible, when in fact, a good chunk of people—50 percent—are not taking it for whatever reasons."
"That was a big surprise for me, knowing that I got it, my family got it, everybody I talked to close to me had gotten it, so I guess I didn't fully anticipate vaccine hesitancy a year or so ago," she added.
Louisiana has one of the lowest vaccination rates in the country, with only 36 percent of its population fully vaccinated and 41 percent with at least one dose. Comparatively, 50 percent of the U.S. population has been fully vaccinated and 58 percent have received at least one dose.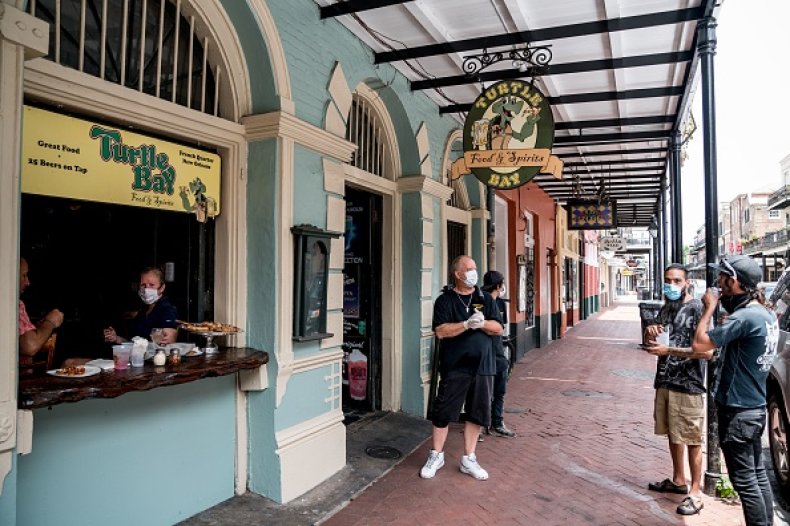 "Throughout this pandemic, we've hospitalized thousands upon thousands of patients for COVID illness, but we've not hospitalized anybody for a COVID vaccine complication," Kemmerly said.
She said she's unsure what strategies are left for the state when it comes to encouraging vaccinations.
"I'm really at a loss for strategies that will be more effective than anything that we've tried, but I will say that, in my opinion, what will get people vaccinated is when they won't be able to do things that they want to do because they're not vaccinated," Kemmerly said.
On Wednesday, three of the most well-known New Orleans music venues announced that guests must show proof of vaccination or provide a negative COVID test in order to attend the club.
"I think some of those things that people want to do for themselves—whether it be to attend a concert or sporting event, a football game, or travel—whatever is the tipping point for them, that may move the needle for people who don't want to be vaccinated because people are telling them to get vaccinated," Kemmerly said.