Las Vegas Shooter Stephen Paddock Was 'Antifa,' According to Persistent Alt-Right Conspiracy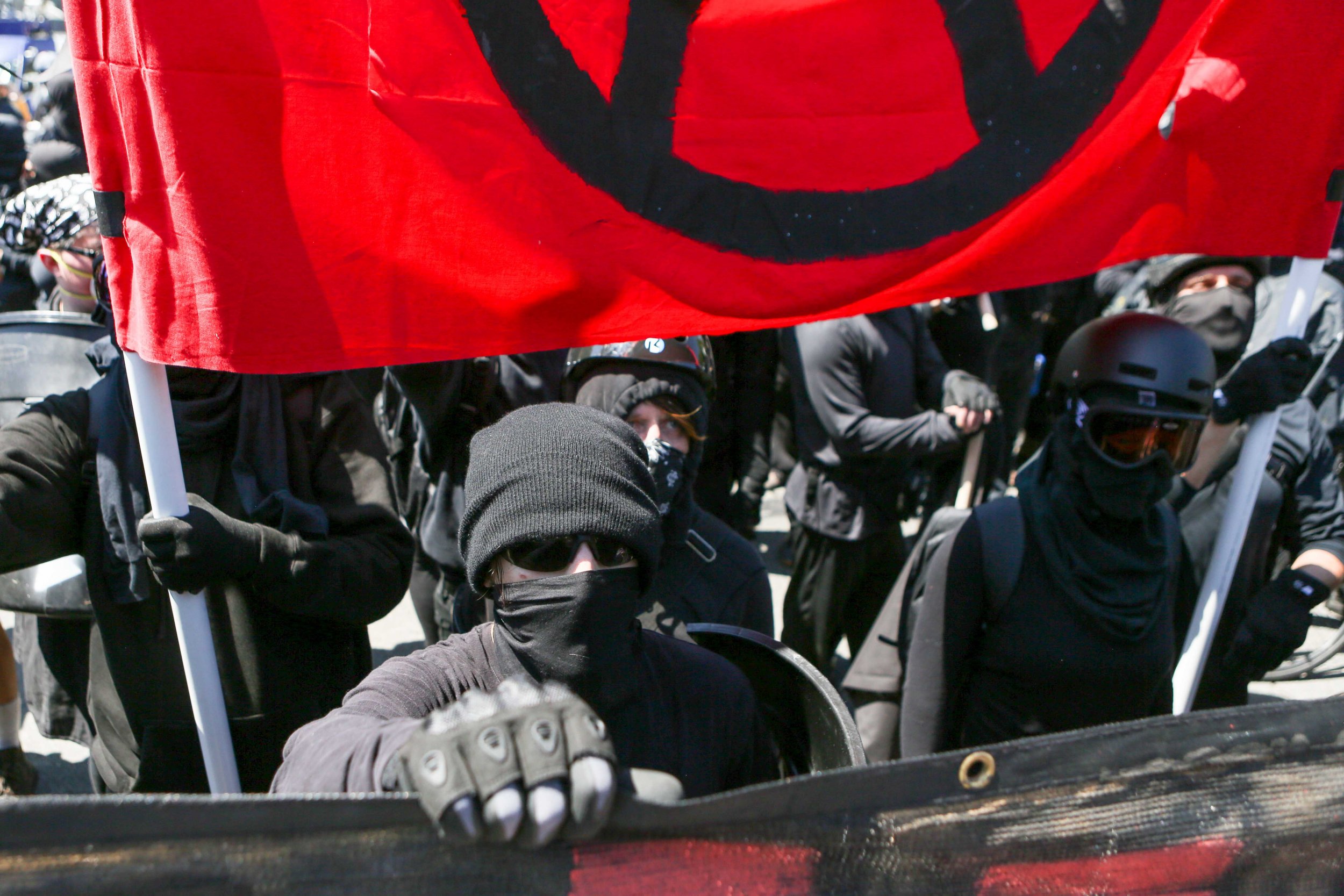 "Alt-right" conspiracy theorist Alex Jones is reading off his mobile phone to Paul Joseph Watson, a British YouTube personality who frequently functions as his sidekick, in a recent clip featured on Jones's web show InfoWars. They are discussing Sunday night's mass shooting in Las Vegas.
"They found antifa information in the room and photos of the women in the Middle East," Jones says in his familiar Texan growl. "There was antifa crap everywhere."
In a split screen, Watson nods solemnly, his brow furrowed.
"That is directly from the hostage rescue team by the way, Paul," Jones adds.
Shooter Stephen Paddock, a 64-year-old white male, killed at least 59 people in Las Vegas Sunday night, in the worst mass shooting in recent American history, but authorities have not yet released a motive, and far-right social media users are taking matters into their own hands. It's a pattern that has become familiar to anyone who has followed developments about mass shootings in the era of "fake news," where personalities such as Jones rapidly transform real-life tragedies into conspiracies that are used as political cudgels.
"Story regarding the terrorist Stephen Paddock doesn't add up," Irma Hinojosa, a conservative internet personality and self-described nationalist, writes on Twitter. "ISIS says he's their soldier, FBI says no terrorist connections, ANTIFA paraphernalia allegedly found but rest assured celebrities, democrats, & the left are calling for #GunControlNow because the narrative must go on."
Newsweek asked Hinojosa what, exactly, "antifa" ("anti-fascist") paraphernalia entails, or what it might look like in someone's hotel room, and she clarified to say that it was "just antifa literature," and noted that she said "allegedly." She declined an opportunity to comment on it further. Her post had been retweeted over 850 times as of Tuesday afternoon.
An anonymous anti-Semitic account posted a picture of Paddock and wrote that he was a "Left wing, Anti Trump, Antifa, Democrat." In a reply, the same user wrote: "Paddock looks like a Jew." The post had been retweeted close to 1,800 times as of Tuesday afternoon.
Another Twitter user attempted to link Paddock to former President Barack Obama, as well as antifa.
"Reports are saying that Steven Paddock & Mari Lou Danley are Hillary and Obama supporters who also support Antifa," an anonymous account called @basedStickPanda writes.
People are sharing one particular link from a website called Yournewswire.com with the headline, "FBI: Antifa Las Vegas Shooting 'Act Of War' On America."
"Stephen Paddock, the Las Vegas shooter, was an Antifa member who was also linked with ISIS, according to an FBI agent involved in storming the 64-year-old domestic terrorist's hotel room," the article begins. "Contrary to mainstream media reports, the Las Vegas shooter did not commit suicide after firing bullets into the crowd, but was actually killed by FBI agents, who also found Antifa literature after they stormed his room, according to FBI sources."
One Twitter user, Sheryl Lynn Pool, wonders aloud on the social media platform why there hasn't been more news on the subject of Paddock's links to antifa.
"Las Vegas shooter. Stephen Paddock Antifa member & local leader. Alt Left terrorist. Why isn't there news on this?"
Pool's question can likely best be answered by the Las Vegas Metropolitan Police Department, which has said it is still actively trying to piece together Paddock's movements prior to the shooting taking place.
"Our homicide detectives are working around the clock to process the scene as soon as they possibly can," Assistant Sheriff Todd Fasulo said at a press briefing Monday night. "We're hunting down and tracing down every single clue that we can get in his background."
As for antifa—which has recently become a catch-all word in right-wing circles for any left-leaning protesters—the group has no formal, organizational hierarchy, and is more of an idea that can be adopted by anyone seeking to oppose fascism through protest and other political actions.
As Mark Bray, a historian, writes in the book Antifa: the Anti-Fascist Handbook, "some antifa groups are more Marxist while others are more anarchist or antiauthoritarian. In the United States, most have been anarchist or antiauthoritarian."
While police have yet to rule out a political motive in the horrific shooting in Las Vegas, the only ties between Paddock and "antifa" so far appear to be coming from an anonymous source on Alex Jones's phone, and unnamed FBI agents speaking to websites like Yournewswire.com.
Newsweek reached out to InfoWars as well as to Yournewswire.com for more information about their sourcing on Paddock's alleged links to antifa, but did not immediately receive a response.