Alt-Right GOP Candidate Paul Nehlen Suspended From Twitter After Racist Meghan Markle Posting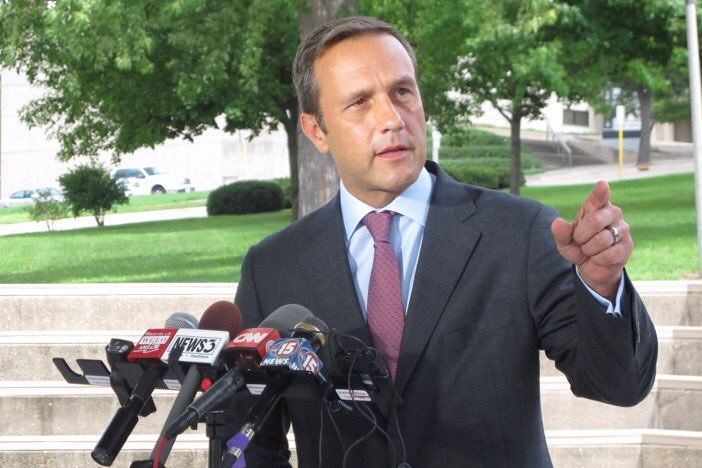 Updated | Twitter has suspended the account of alt-right GOP candidate Paul Nehlen after he was accused of racism for a tweet about Meghan Markle, fiancée of British royal Prince Harry.
Nehlen, who is seeking to unseat House Speaker Paul Ryan in Wisconsin's November primaries, has not spoken out about the suspension.
In the tweet, he superimposed a picture on Markle's image of the reconstructed appearance of Cheddar Man, an ancient Briton who experts now believe was dark skinned after conducting DNA tests on his 9,000-year-old remains.
A Twitter spokesperson told Newsweek on Monday morning that "while we normally do not comment on individual accounts, I can confirm that we have permanently suspended this account for repeated violations of our terms of service."
In recent months, Twitter has removed accounts that have spread racist or abusive messages as it seeks to make the platform more user friendly.
In a series of postings on his Facebook account late Sunday under the #ShallNotCensor hashtag, Nehlen seemed to allude to the suspension. One image shows a dam with the word censorship and the Star of David symbol on it. Newsweek has contacted Nehlen for comment on the suspension.
On Sunday, he defended the Markle posting, claiming he was protesting claims that "whites never existed."
"Publishing an article disappearing whites or dispossessing whites of their homelands is wrong; made worse when claiming 'science' to 'prove' whites never existed," he tweeted before the suspension. "I made a joke of it. It's not a laughing matter, so I chose to laugh about it."
Nehlen has been described by the Southern Poverty Law Center as "a defiant mouthpiece for the racist 'alt-right,'" and in January was suspended from Twitter for a week for violating rules banning anti-Semitic content.
The ban came after he published a "Jewish media" list of reporters at news organizations with Stars of David superimposed on their pictures.
In a January appearance on the radio show of former KKK Grand Wizard David Duke, Nehlen said his expulsion from the right-wing populist Breitbart website "reveals to me that, in fact, Jews control the media."
President Donald Trump has previously praised Nehlen for his support.
This story was updated on February 12 to include a statement from Twitter on Nehlen's suspension.