Alt-right Leader Richard Spencer Is a Texan of the Year Finalist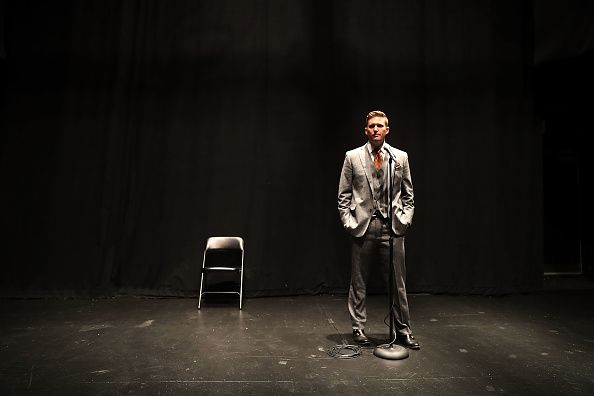 Alt-right leader Richard Spencer is a finalist for Texan of the Year, an annual recognition the Dallas Morning News gives to Texans who have had a big impact, either positive or negative, over the past year.
Spencer is arguably the country's most prominent white supremacist and is largely credited with coining the term "alt-right," which describes a loosely defined group of people who espouse far-right ideologies and white nationalism.
For years, Spencer and his followers operated in the darkest corners of the Internet, hiding their belief in a white ethno-state lest their extremist views ruin their reputations. But over the past year, as President Donald Trump took control of the White House, people supporting white identity politics have been emboldened, and Spencer has appeared in videos shouting "Hail Trump" and discussing the evils of diversity.
"Trump has opened the door to nationalism in this country—not American nationalism but the white race. Once that door has fully swung open, you can't close it," he told Time Magazine in a 2016 interview.
He was also one of the masterminds behind the Unite the Right rally in Charlottesville, Virginia, that left one anti-fascist protester dead and others injured.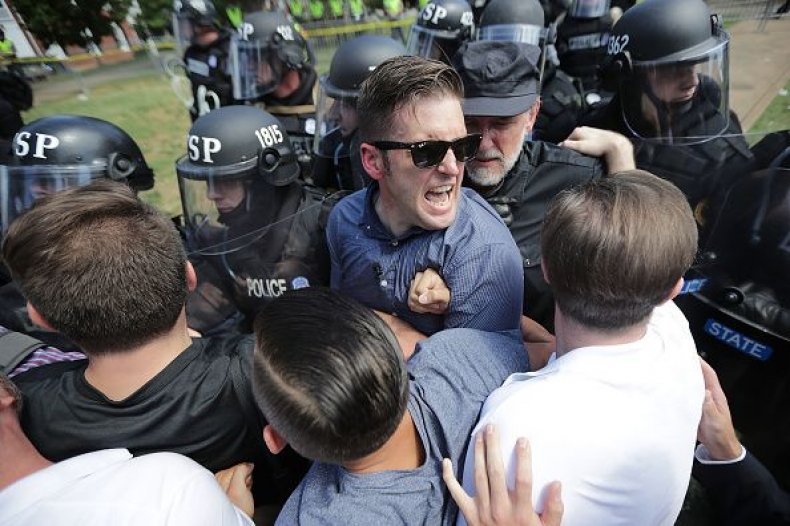 Over the past year, the Dallas native has succeeded in bringing white nationalism into the public eye and almost making it look mainstream. It's this high visibility and savvy public relations campaign that allowed him to make the list of Texan of the Year finalists.
"The alt-right emerged from the world of online trolling. They are continuing this trolling tactic to sway different polls to create the appearance that their radical positions are, in fact, gaining popularity with mainstream whites," Dr. Randy Blazak, a sociology professor who studies white nationalism, told Newsweek.
Spencer himself would reject labels like Nazi, racist, or white supremacist, and prefers to call himself an "identitarian." But the goals of white "identitarians" and white supremacists are hard to differentiate.
"This country does belong to white people, culturally, politically, socially, everything. We defined what America is," he told a crowd in Texas in December 2016.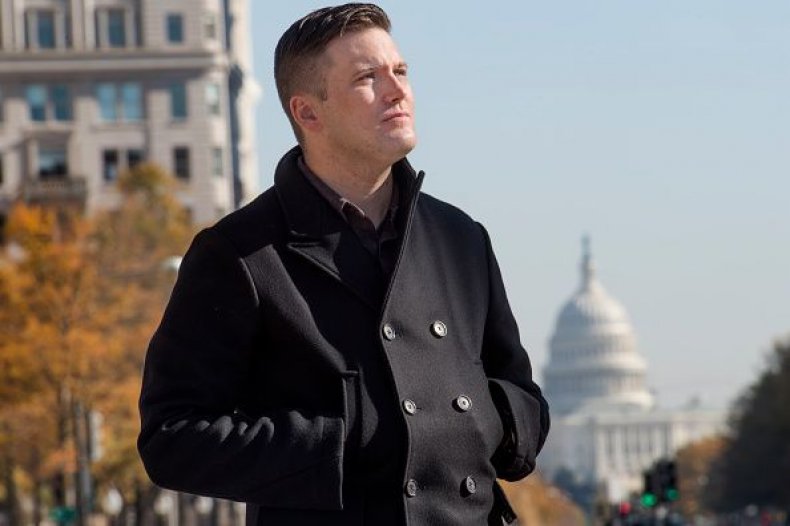 "Richard Spencer's clean-cut appearance conceals a radical white separatist whose goal is the establishment of a white ethno-state in North America. His writings and speeches portray this as a reasonable defense of Caucasians and Eurocentric culture," notes the Southern Poverty Law Center.
"In Spencer's myopic worldview, white people have been 'dispossessed' by a combination of rising minority birth rates, immigration and government policies he abhors."
To be sure, Spencer also has experienced fierce backlash against his ideas. Venues have frequently canceled his appearances when they realized who he was, and protesters generally follow him wherever he goes.
In October, he was forced to cancel a trip to Poland because the government thought his presence would be a "threat" to the country's democracy.