Alt-Right Leader Richard Spencer and White Nationalists Kicked Off Farm Halfway Through Conference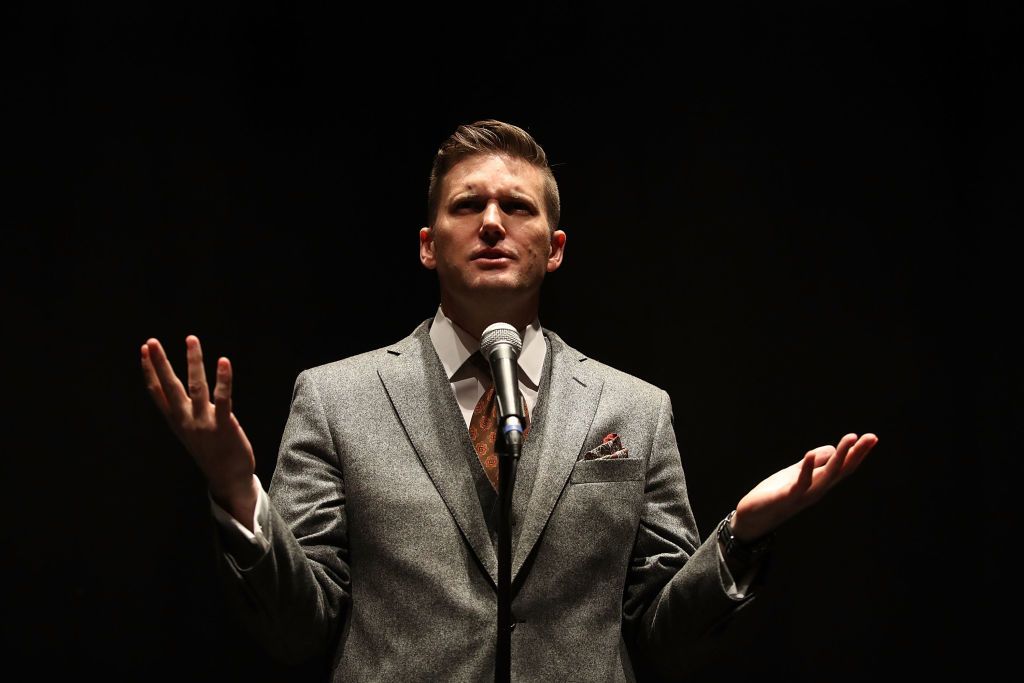 Alt-right ideologue Richard Spencer and white nationalists who had gathered for a conference in a Maryland farm were kicked out of the venue when the owners discovered the real nature of the event.
Spencer's think tank, the National Policy Institute, hosted the conference for about 100 people at Rocklands Farm, a winery that can be rented out for private functions outside Washington.
Speaking to The Washington Post, Spencer revealed that the venue had been booked through a third party logistics company that did not reveal that white nationalists would be involved in the event.
A statement on the Rockland's Farm website said that when the nature of the event came to light, the attendees were asked to leave and did so peacefully.
The National Policy Institute had attempted to book a federal venue in Washington for the conference, but were turned away and instead booked the farm.
Spencer has called for the establishment of a white ethno-state, and was involved in August's Unite the Right rally in Charlottesville, Virginia.
Hundreds of protesters turned out to demonstrate against Spencer's appearance at the University of Florida in September. Three men who turned out to back Spencer—Tyler Tenbrink, 28, William Fears, 30, and Colton Fears, 28—were arrested on charges of attempted murder after allegedly firing shots at a group of protesters.
Michigan State University, Ohio State University, Penn State, and the University of North Carolina have turned down requests to book space for Spencer to speak on campus, citing security concerns. Spencer's attorneys have launched lawsuits against several of the venues on First Ammendment grounds.
On Tuesday night the University of Michigan took the first steps towards granting Spencer permission to speak.
"After consulting widely with many members of our community, I made the difficult decision to begin discussions with Richard Spencer's group to determine whether he will be allowed to rent space to speak on the University of Michigan campus," said President Mark Schlissel at a meeting of the university's administrative board, as cited by the Detroit Free Press.