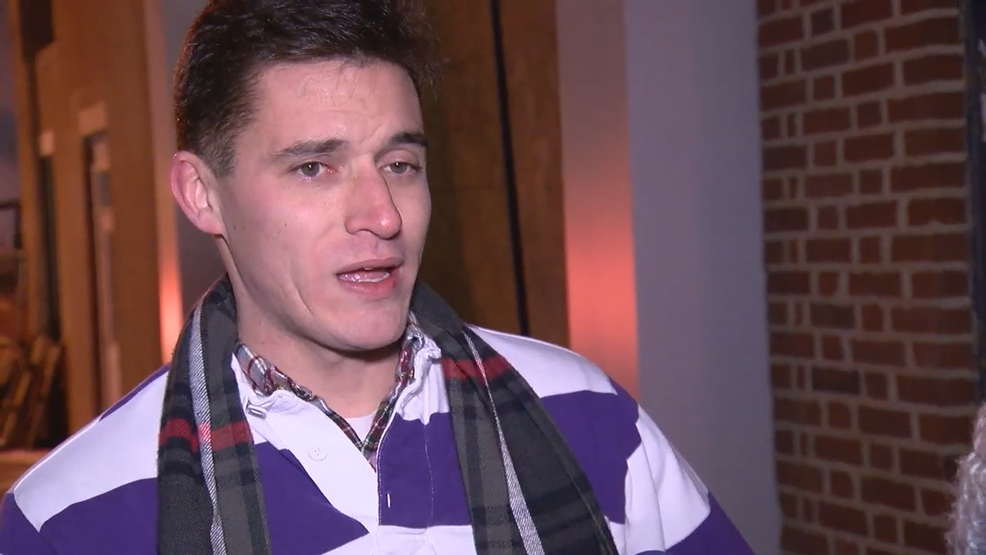 Updated| A Catholic school substitute teacher in Maryland was fired after his ties to a prominent white nationalist think tank were exposed.
Gregory Conte, a substitute teacher and field hockey coach at the all-girl Academy of the Holy Cross in Kensington, lost his job when school authorities discovered that he was director of operations at the National Policy Institute, led by white nationalist provocateur Richard Spencer.
Fox5DC reports that Conte had worked at the school since 2014. The school told Newsweek that it had fired him in October when it learnt of his alt-right connections, and not made the issue public "until Mr. Conte made it an issue for himself."
Conte used the alias Gregory Ritter while working with the NPI and on Twitter, where his profile links to Spencer's AltRight.Com website. In an August podcast on the site, he discusses attending the notorious Unite the Right white nationalist rally in Charlottesville, Virginia, alongside Spencer.
In a January 3 tweet, Conte wrote "Hitler did not commit any crime!"
His association with the NPI was first reported on December 8 by news website Splinter, which claimed he had also overseen the fair hiring practices at a technical recruiting firm in Maryland and formed a company in Wyoming called Tyr 1 Security.
In a letter to parents cited by WJLA, school CEO and president Kathleen Ryan Prebble explained the decision to fire Conte.
"Prior to his firing, he was successfully using an alternate identity in his work with this atrocious group," she wrote.
"As for his potential impact on our girls, I conducted an investigation at the time of his firing and determined there was no reason to think that he negatively influenced any of our girls with his philosophy," she continued, stressing "our primary goal is to surround them with adult role models who embody our mission, values, and beliefs."
In an interview with the network, Conte smoked a cigar and stood by his beliefs.
"Diversity leads to social problems, it leads to conflict, it leads to war," said Conte, who criticized the school's parents for not sticking up for him.
"You should've stood up for me," said Conte. "I've expressed a slightly out of normal position political opinion. You're going to throw me by the wayside."
One student told Fox she was shocked by Conte's "double life."
"I'm upset I didn't know he had this double life but it's also shocking because I wouldn't think that in this century that there's people still like that out there," the unidentified student said.
* This article was updated on Monday, January 8, with a statement from the Academy of the Holy Cross saying it had fired Conte in October and only recently made the information public.