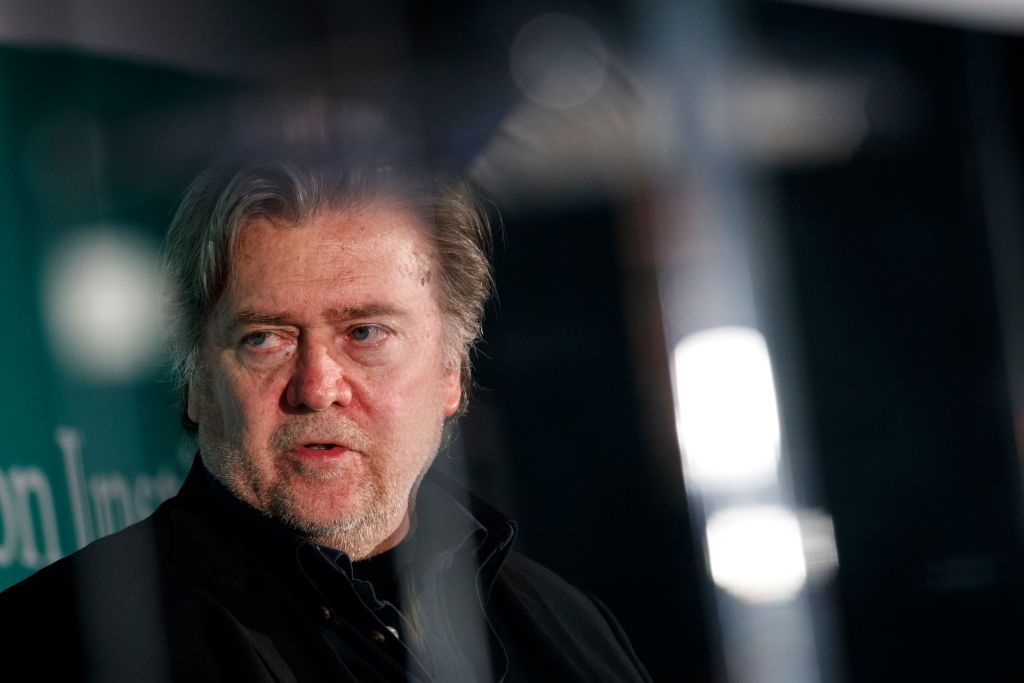 Former White House chief strategist Steve Bannon has called on Jews to join him in his battle against the GOP establishment.
Speaking at the annual awards dinner held Sunday night at the Zionist Organization of America (ZOA) in New York, Bannon urged members to "work as partners" in his crusade against Republican party leaders.
"We're leading an insurgency movement against the Republican establishment," Bannon said, as cited by the Associated Press, and accused his adversaries in the establishment of playing games.
"That's how you get the Iran deal," he continued. "That's how we still allow the American government to finance people that have blood on their hands of innocent Jewish civilians."
The ZOA has largely embraced Bannon—however the hard charging political operative and his Breitbart news network have faced charges of anti-Semitism and ties to the alt-right, a movement comprising anti-establishment conservatives and white nationalists.
In a sworn statement in 2007, Bannon's ex-wife said that he had made anti-Semitic remarks on three separate occasions while choosing a school for their child.
Bannon has denied accusations of anti-Semitism, and denounced the alt-right in an interview before leaving office in August, branding them "clowns."
After stepping down from his White House position, Bannon has led a campaign to topple a series of GOP senators he claims are out to derail President Donald Trump's populist agenda. In September, he backed Roy Moore in his primary contest against establishment candidate Luther Strange. He has continued to defend Moore following accusations the former judge sexually molested a 14-year-old girl, which were first reported last week by The Washington Post.