Alt-Right Troll Milo Yiannopoulos Faces Violent Protests in Australia as Attempt to Ban Him Speaking in Parliament Fails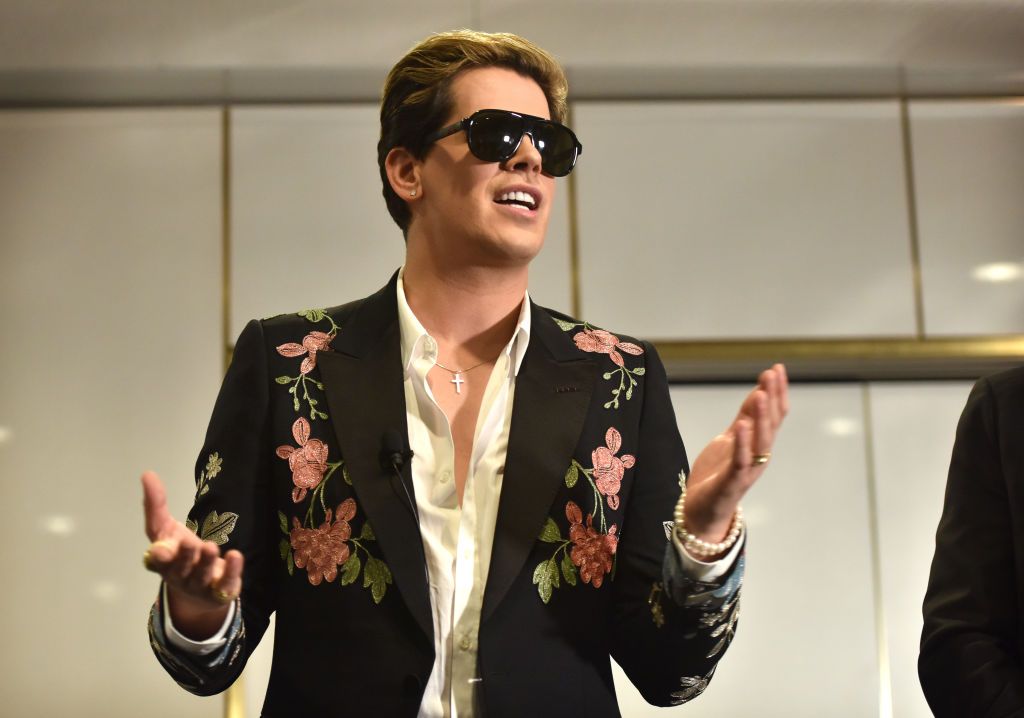 Milo Yiannopoulos spoke at an event at Australia's Parliament House Tuesday, after a motion to ban the alt-right provocateur failed.
The previous night violent protests erupted at an event Yiannopoulos hosted in Melbourne—but Yiannopoulos's address to parliament went ahead without incident, according to local media reports.
Yiannopoulos was invited to speak in Australia's Parliament in Canberra by libertarian Senator David Leyonhjelm.
At the event, Yiannopoulos reportedly called on supporters to "Stop apologizing, stop allowing the left to set the terms of debate."
"Fight fire with fire," he said, as quoted by Australian news network SBS.
Yiannopoulos, currently touring Australia with his "Troll Academy" speaking show, has been described as one of the key figures in the white nationalist, anti-establishment "alt-right" movement. He denies accusations of racism and claims to be battling attempts to stifle free speech in the name of "political correctness."
Yiannopoulos's scheduled appearance at the event in Australia's Parliament building had generated controversy, with the left-wing Green Party unsuccessfully calling for him to be banned from the venue for what they described as "racist, sexist and abusive behaviour."
On Monday night, protests outside a supposedly secret venue where Yiannopoulos was scheduled to speak in Melbourne turned violent, as left-wing demonstrators clashed with far-right supporters of the former Breitbart editor and police.
Police used pepper spray as they confronted protesters, some who carried sticks and threw glass bottles. Five police officers were injured in the protests, though none seriously, and two protesters arrested.
And there was further unrest on Tuesday night, as seven were arrested outside a venue where Yiannopoulos was scheduled to speak in Sydney after his appearance in Parliament, according to reports in local media.
Yiannopoulos blamed the "petulant babies" of the left for the clash Monday.
"It was the left, showing up, being violent to stop freedom of speech," he told Sydney radio 2GB. "The left really showed us who they are ... they showed us they are petulant babies."
A vociferous defender of U.S. President Donald Trump during the 2016 presidential election, Yiannopoulos was dismissed from Breitbart in February after comments in which he seemed to condone pedophilia.
Though he claims to oppose racism and white supremacism, emails leaked to Buzzfeed in October showed him to have been linked with prominent white nationalists while at Breitbart.
There have been clashes between anti-racism protesters and Yiannopoulos supporters on campuses where he has been scheduled to speak in the U.S. He was banned from Twitter in 2016 for orchestrating the harrassment of African-American actor Leslie Jones.