Donald Trump Rally Turns Chaotic; Supporters Threaten 'Black Lives Matter' Protesters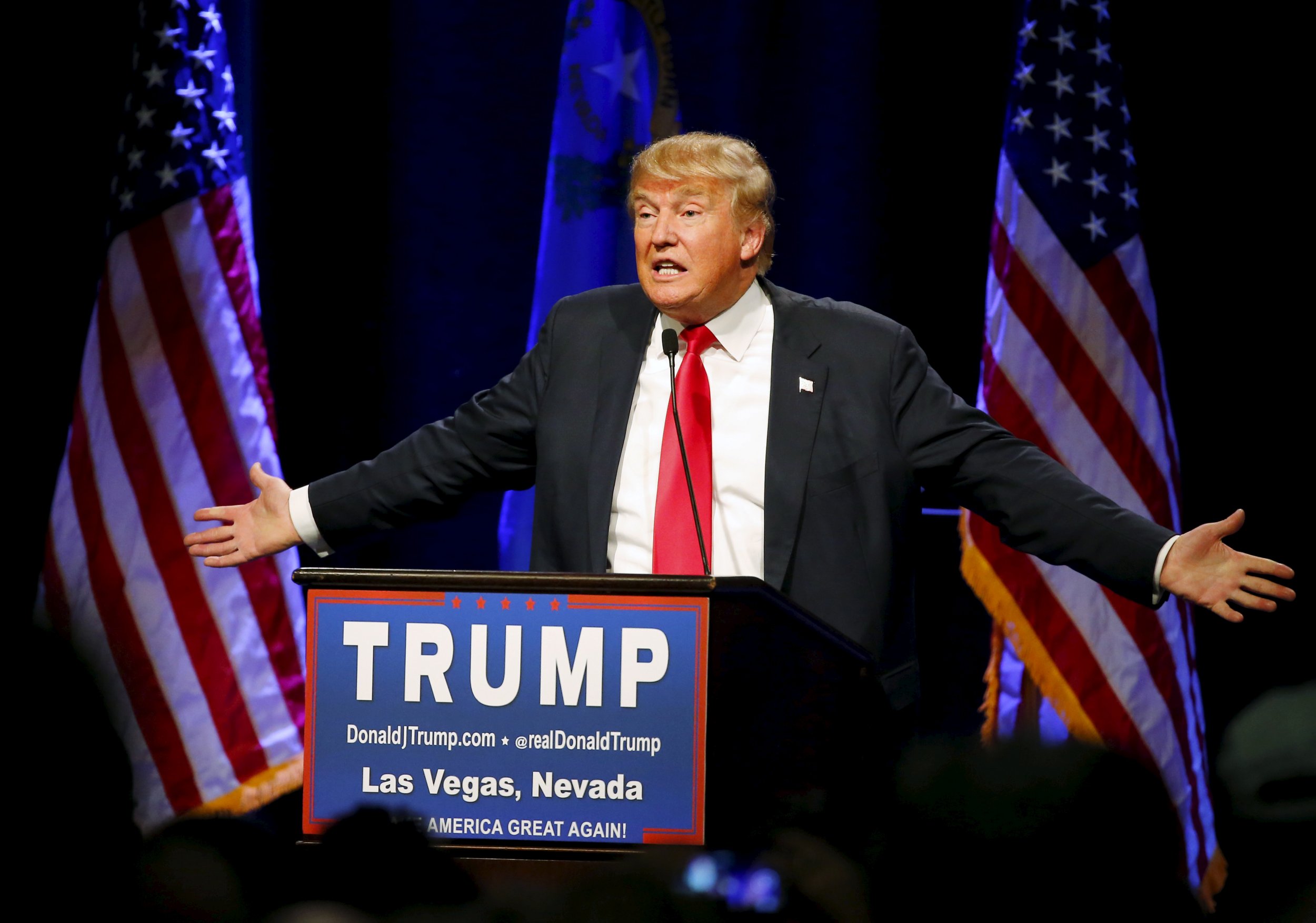 "Light the motherfucker on fire," a Donald Trump supporter yelled at a protester during an altercation at the GOP presidential candidate's campaign event in Las Vegas on Monday evening.
According to Buzzfeed News, the comment was precipitated by a story a Trump supporter was telling onstage about his child's death at the hands of an undocumented immigrant. As he spoke, an activist interrupted the story, shouting "That's why we need gun control!" He was removed from the audience.
Throughout the event, activists interrupted various speakers, including Trump, yelling slogans like "Black Lives Matter" and comments about gun control. Security came to escort one of the activists, Ender Austin III, out of the event, and he sat on the ground in protest. As security dragged Austin away, a Trump supporter suggested lighting him on fire. The altercation was caught on video recorded by McKay Coppins, a political reporter with Buzzfeed News.
In addition to the "fire" remark, NBC News reported some Trump supporters yelled "Shoot him" and one of the candidate's supporters yelled "Sieg heil," a Nazi salute.
When reporters attempted to video and photograph the incident, Trump called reporters "terrible" and added that the journalists at the scene are "the worst."
"What concerns me is that people were yelling racial epithets and hateful things," Austin told Buzzfeed. "I heard the n-word a couple of times. If we really want to make America great again, then we have to come together. We have to promote a positive agenda that's not going to exclude or promote racial hate towards anyone."
Austin said he attended the Trump event with fellow activists "to make sure issues that matter to us were heard." Black Lives Matter activists have attended Trump events in the past. In November, six Trump supporters attacked a protester at a Trump campaign rally in Birmingham, Alabama, after he disrupted Trump's speech according to CNN. "Maybe he should have been roughed up because it was absolutely disgusting what he was doing," Trump said afterward.
After Monday night's events, Trump tweeted repeatedly about his success in the polls.
Trump has yet to comment publicly on the altercation. He will appear at the Republican debate in Las Vegas on Tuesday evening.